Edmonton Oilers: Oscar Klefbom Playing Shutdown Hockey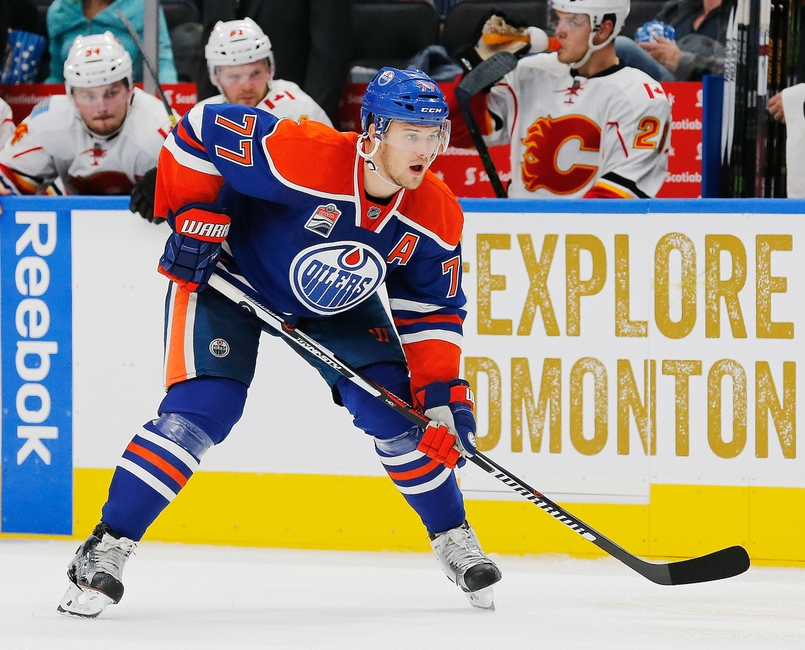 The Edmonton Oilers defensive corps look a lot stronger to kick off 2016-17, and a lot of that is due to the return of Oscar Klefbom.
After an unrelenting bout with staph infection, the 23-year-old blueliner finally returned healthy to kick off this year. Since then, Klefbom has been excellent and has been a force on the Oilers defensive corps so far.
With a 5.0 relative Fenwick and a  2.9 relative Corsi so far, Klefbom has been excellent when it comes to puck possession. He takes care of the puck and rarely turns it over, and has been great in starting the breakout. Not to mention, he has three assists, 30 shot blocks and 10 hits to start the year, and has led all Oilers defensemen in ice time. He blocks about 5.9 shots per 60, and plays a solid overall game.
On the top pairing with Adam Larsson, Klefbom has been part of the shutdown combination that matches up to the top players in the league. Both of them have great chemistry, and prove tremendous at even strength and shorthanded.
Klefbom also has an underrated point shot and can work the point on the power-play. With him on the man advantage, he has been developing his puck-moving ability and showing off his shooting so far this year.
With Klefbom playing strong hockey, the Oilers are in safe hands when it comes to their defensive corps. He is still young and upcoming, and will be an asset for Edmonton for years to come.
This article originally appeared on