Edmonton Oilers Need to Stand Tall in Critical Moments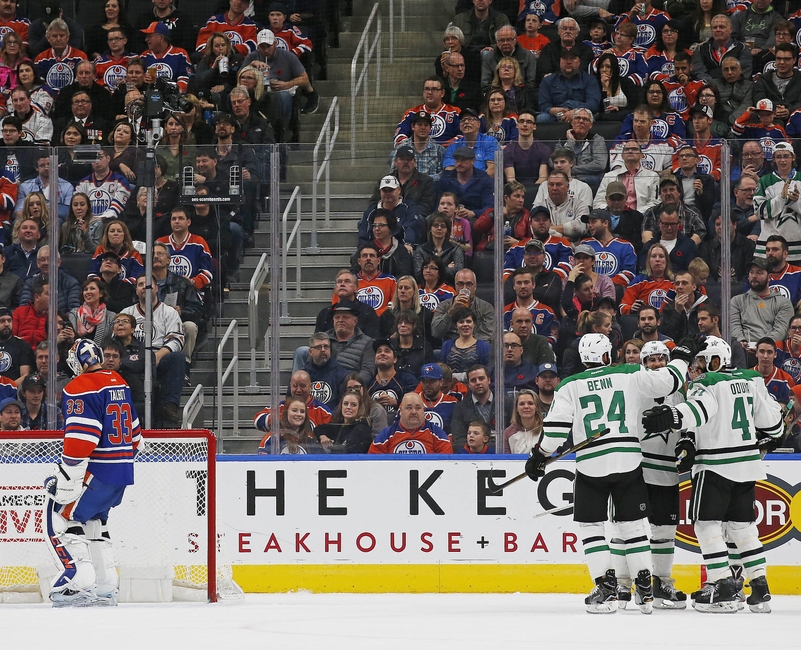 The Edmonton Oilers are in the midst of a two-game slide. Thankfully, there is a simple way to fix it.
So far, what is costing the Oilers are early and late goals against. Because of the opposition attacking and succeeding in the finest hours of the game, the Oilers are falling in tight hockey games. If they want a chance to continue to dominate the Pacific Division, the Oilers are going to have to tighten up.
Utilize Penalty-Killing Unit
The Oilers have the fourth-best penalty kill in the National Hockey League, with an 88 percent success rate on the PK. If they want to stay safe in critical times, the Oilers can utilize these players and this unit. This way, they will have two-way protection and a unit that is also dangerous to play against.
Not to mention, simply using their strategy can help them in critical times as well. If Edmonton makes use of what they know and applies it, then they should be better off when it comes to more difficult times.
Edmonton Oilers: Benoit Pouliot Needs to Play With Common Sense
Put Together Strong Hero-Line
The hero line is one of my favorite parts of any NHL roster. It's the group you can count on when everything is on the line, and they usually deliver. The Oilers need to have a set hero line for the third period.
Milan Lucic leads the Oilers with three third-period tallies. Therefore, in critical remaining minutes of regulation, the veteran should be on the ice with Connor McDavid and company.
Another strong player to have out there is Leon Draisaitl. He has a great on-ice vision and awareness, and can also make a lot happen. Oscar Klefbom and Adam Larsson can be trusted to make the most of their oppourtnities at both ends of the ice, and therefore, should be out there as well.
Avoid Collapse When Tied
The Oilers' situation stats when they are tied provide a huge glimpse into why they lose tight hockey games. Their Corsi falls from 49 percent to about 47 percent when they are tied 5 vs. 5, and they allow 2.95 goals against per game when the score is even.
Therefore, all Edmonton needs to do is maintain possession and keep the puck out of the defensive zone. That means strengthening in neutral zone battles and making the most of their time in the offensive zone. In addition, they must take control early, and come out with great momentum and remain consistent with it.
There is thankfully an easy fix to these problems, and it all starts with the Oilers dominating when times get critical.
This article originally appeared on