Edmonton Oilers Must Capitalize on Power-Play Chances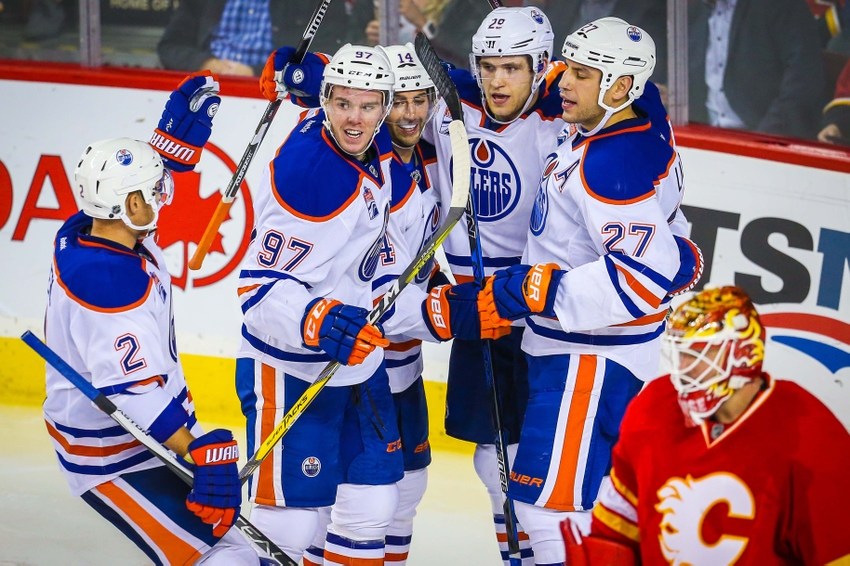 Though the Edmonton Oilers are 2-0 to start the season, there is still a lot of room for improvement.
One area the team needs to strengthen in is on the man advantage. Through their first two games, the Oilers have been given 10 power-play opportunities. They've only cashed in three times, once in their opener and twice Friday.
Edmonton Oilers Ready for Rendezvous with Flames
Given their talent, Edmonton has the potential to take full advantage of the power play. If they do, not only will they lead, they have a better chance of winning and starting stronger.
"You've got to be in and around the net and grease one out," Jordan Eberle said of the power-play after Saturday's practice.
The Oilers were 2-for-4 on the man advantage Friday, and the special teams looked solid. Edmonton not only crashed the net but took the time to create plays and look for open opportunities.
Leon Draisaitl's goal exemplified the best part of the Oilers' special teams performance. He stood in front of the net and remained inconspicuous to Calgary, but wide open. When the puck came loose, he took full advantage and fired the puck past an unaware Brian Elliot.
These are the plays that Edmonton needs to work on. If the Oilers can go under the radar, they will be able to put up more goals and create more opportunities. Connor McDavid is obviously the quarterback, but the whole unit must work together to finish those plays.
Though the team is putting up plenty of goals, they are struggling when it comes to the power play. If they don't figure it out soon, it will hurt them later on this season.
This article originally appeared on