Edmonton Oilers: McDavid's Hat Trick Snaps Five-Game Skid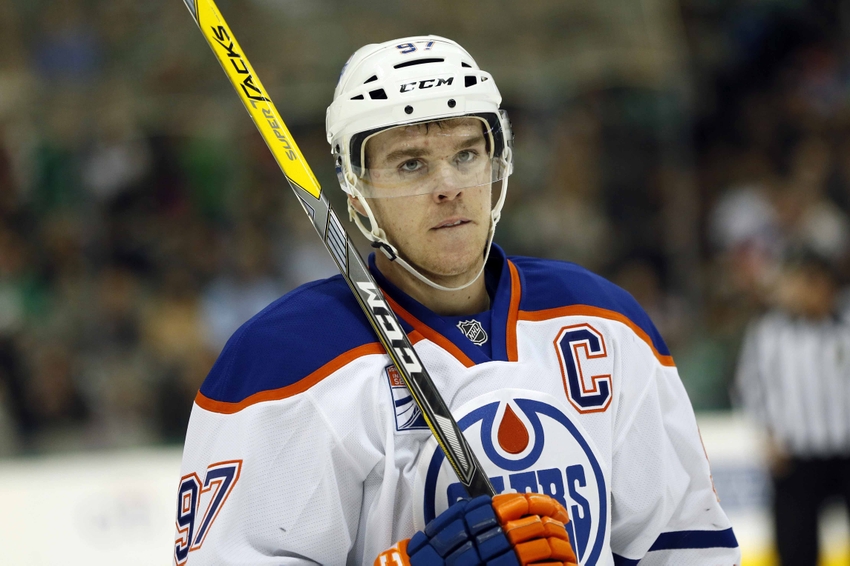 The Edmonton Oilers snapped their five-game losing streak Saturday with an impressive 5-2 win over the Dallas Stars. Connor McDavid was the main reason the Oilers finally turned things around.
With his first career hat trick, McDavid powered the team to an impressive lead, and gave Edmonton a strong start to the game. Not to mention, he also hit the 22-point mark, and is tied for the league lead in points with Mark Scheifele.
Edmonton Oilers Should Inquire About Michael Stone
Edmonton Got Off to a Strong Start
Knowing that the key to victory would be a strong opening period, the Oilers took things in stride. McDavid struck first on a shot-turned-lucky bounce, and that really took the Stars aback and deflated them.
After that, Edmonton kept up the momentum and seemed positive, which led to more pep in their step, which inspired more offensive opportunities.
If the Oilers start every game like this, they can raise the bar and set the tone early. This means that they can win hockey games and take the energy out of the opposition from the get-go. Also, they can fire up their own bench. In a way, an early start for the Oilers is the equivalent of killing two birds with one stone.
Captain Connor Took Over
After going without a goal for 10 straight games, McDavid had to change things up. That meant that he had to take more shots on goal, and that reflected in his play. The 19-year-old has a "pass first" mentality, making him one of the most skilled, unselfish players in the NHL.
However, with the team struggling to score, and McDavid's helpers not leading to wins, he took matters into his own hands. With more shots and more offensive push on his own end, McDavid ended up with his first NHL hat trick in Dallas. He also took the team lead in goals, and is tied for the league lead in points.
With McDavid's takeover, the Oilers have a captain that can step up to lead his team and inspire them to a win.
Kris Russell Made a Big Difference
With Russell out of the lineup, the Oilers were struggling without a top-four defenseman. First off, they had more insurance on the backend, and only allowed two goals.
The penalty kill faltered, due to the two power-play goals Dallas scored, but in the end, Russell made a huge difference. He led the team with three blocks, and also added a hit in over 19 minutes of ice-time.
This article originally appeared on