Edmonton Oilers: Matthew Benning Flourishing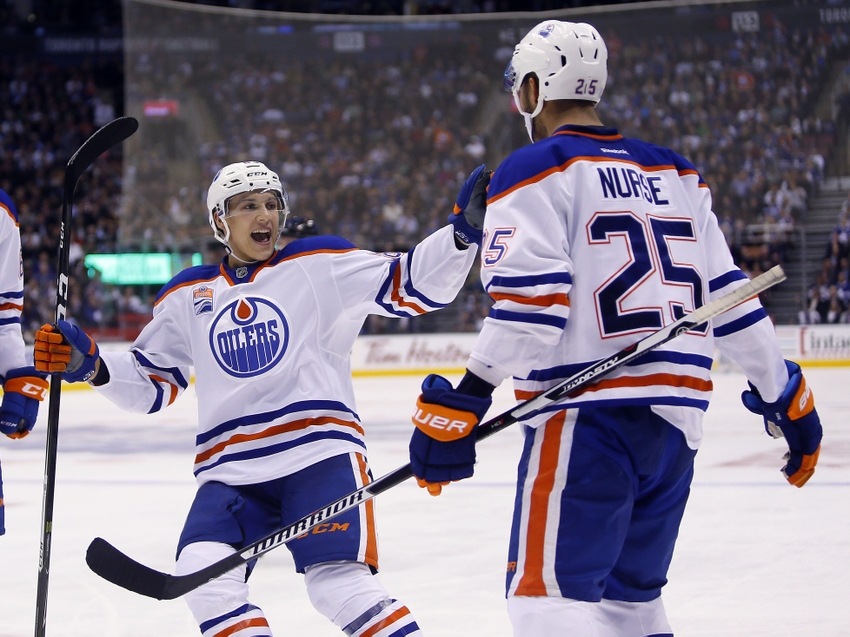 With injuries to Mark Fayne and Brandon Davidson, the Edmonton Oilers put their trust in NCAA signee Matthew Benning.
Since coming into the NHL, the 22-year-old has made his presence known. Not only is he proving to be a strong defender, but his play is helping him flourish into a puck-moving blueliner.
Puck-moving Ability
Edmonton Oilers Drop Shootout Decision to Coyotes
In 13 games with Edmonton this season, the rookie has four assists and is a plus-7. He is able to back check cleanly, and then jumpstart the play through the neutral zone. Benning knows how to get the puck to the right people, and has proven ability to start the breakout from the defensive zone.
This is a key component the Oilers have been missing from their blue line for quite a few seasons. Though Benning is still a bottom-pairing defender, he is well on his way to becoming a top-four guy with his puck-moving skill.
Many of his passes and breakout plays have led to secondary helpers and scoring chances for the Oilers. Not only that, he knows how to keep the play moving. Because of this, Edmonton has the momentum it needs on the ice, and controls the tempo.
Physicality
So far, Benning has accumulated 28 hits. Many of these are bone-crunching, open ice hits, and have helped him when it comes to backchecking. Perhaps his biggest hit of the season came in the team's 6-3 win over the Avalanche Wednesday.
This was a hit that completely changed the game and energized Edmonton from that point on. Not to mention, he won a puck battle and added more to his fight for the puck with this play. He shutdown one of Colorado's top players with a clean, open-ice hit, and knows how to compete.
Benning plays with great speed and physicality, and manages to make the most of his 6-foot, 202-pound frame. This is what makes him one of the Oilers top defenders so far this season.
While Benning thrives when it comes to generating offensive chances and providing physicality, he does need to work on puck possession. In the end, however, he is still just a rookie, and is only getting better night in and night out with 100 percent effort each game.
More from Oil On Whyte
This article originally appeared on