Edmonton Oilers Getting By Despite Losing Key Players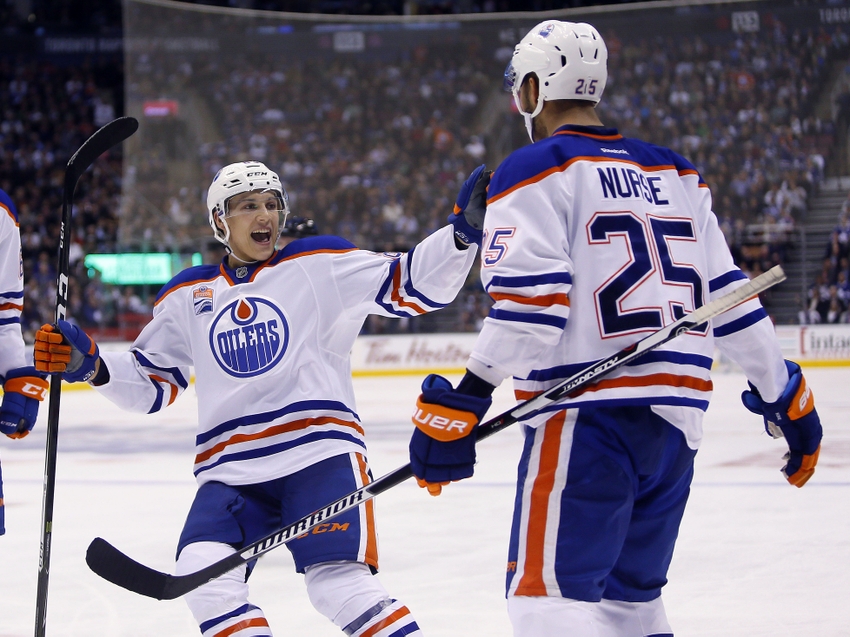 The Edmonton Oilers are dealing with the injury bug to begin 2016-17. However, with their performance to kick off the season, it's not easy to notice.
Edmonton has gone without the services of Drake Caggiula, Brandon Davidson, Matt Hendricks and Iiro Pakarinen to begin the season. Caggiula is supposed to slot in at third-line centre, and his return is highly anticipated. Davidson is one of the Oilers' top blueliners, and since his absence, they have had to fill his spot with Eric Gryba or Matt Benning. Hendricks and Pakarinen serve as a tough forward presence, and without them, there's less physicality on the bottom six.
NHL Daily: Oscar Klefbom, Cory Conacher, Coaches on the Hot Seat
Now, with Zack Kassian and Kris Russell joining the list of injured Oilers, things are getting tough. Kassian has been a force so far, and his offensive push earned him a spot on the top six. Russell leads all Oilers in shot blocks and has been a great addition to the Oilers defensive corps.
Somehow, without all of these guys in the lineup, the Oilers are making do and getting by without too many complications.
Oilers Stepping Up
With Kris Russell out of the lineup, the Oilers have relied on the services of Matt Benning and Eric Gryba. So far, both of them have been excellent for the Oilers, providing physicality and insurance on the right side. Benning, a 22-year-old rookie blueliner, is making the most out of his time on the second pairing. He's also picked up two points, three hits and six shot blocks in just five games played this year.
Tyler Pitlick has taken Zack Kassian's spot and has also been filling out the bottom six. So far, he has been a tremendous presence for Edmonton. In 14 games, he has four goals and five points, 33 hits and four shot blocks. Not only does he bring offensive ability and create scoring chances, but he also exerts great physicality and energy while on the ice.
Injury Updates
Caggiula, Davidson, Hendricks and Pakarinen were last listed as week-to-week, and it will likely be a little bit longer before they draw back into the lineup. Kassian and Russell could return at any point now and are suspected to be suffering from lower-body injuries. Jesse Puljujarvi suffered a Charley Horse that held him out for a game, but is not expected to miss any more time.
This article originally appeared on