Edmonton Oilers Do Everything Right in Win Over Chicago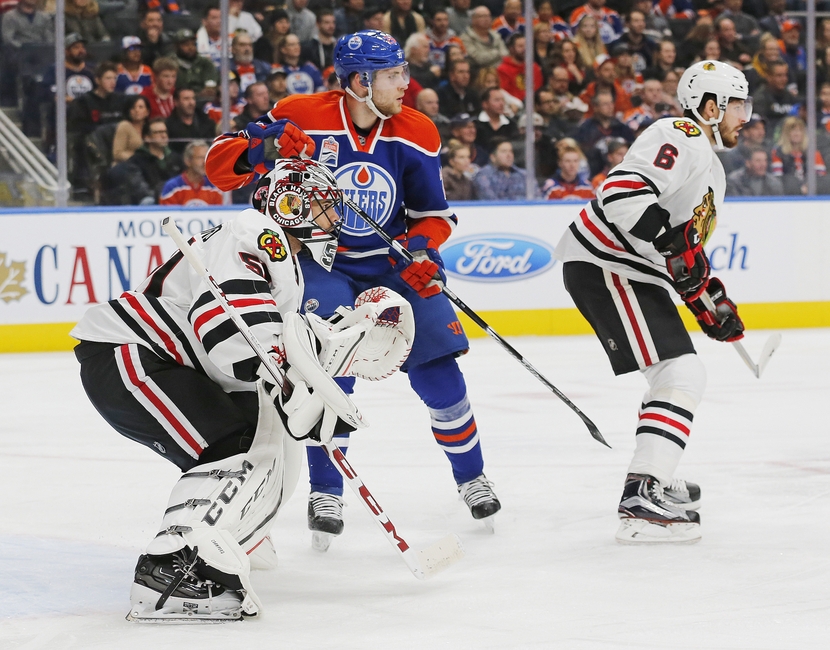 Going into Monday, the Edmonton Oilers knew they were in for one of the toughest match-ups of the season. With that in mind, the Oilers took full advantage, and left Rogers Place with a 5-0 win.
In one of their best games of the season, Edmonton did everything right to secure a victory against the top team in the West. Not only that, but they dominated, and didn't allow a single goal against.
An Early Start Went a Long Way
With Connor McDavid leading the breakout in the first period, Oscar Klefbom and Leon Drasaitl scored in the first period to give the Oilers an early 2-0 lead. That completely took a lot of motivation out of the Blackhawks, and gave Edmonton the upper hand early.
Not to mention, every Oiler, including the defense, jumped up in the play, and that helped the get off to a strong start. With every player chipping in and giving full effort, Edmonton gets more pucks to the net and more of an opportunity to score.
Leon Draisaitl's Wild Night
The German forward finished with three points, including a pair of goals and an assist. Despite a rough start to 2016-17, Draisaitl is on fire of late. He is riding a four-game point streak, and has six points in his last four games.
Not only is he scoring, but he is providing a complete all-around game, where he is strong on the backcheck and special teams. Draisaitl has proven capable of driving to the net and making great play, and even scored a power-play goal for Edmonton Monday. If he keeps it up, he may just get a promotion to the top six.
Young Guns Impress
Connor McDavid finished the night with two assists, while Oscar Klefbom finished with a goal and a helper. Drake Caggiula picked up another apple, marking his second point in his second NHL game. Anton Slepyshev netted a sharp angle goal, and Jesse Puljujarvi also netted his fifth assist of the season.
McDavid now leads the league in points with 24, and leads the NHL in the assists column. With the captain taking matters into his own hands, the 19-year-old is leading by example and motivating his team to win.
With the young guns stepping up, the Oilers can rely on everyone to pick up the slack.
Cam Talbot Shines
Talbot's hit rough patches in his play lately, but he was perfect against the Blackhawks. The 29-year-old netminder made 31 saves for his third shutout of the season, and helped Edmonton to their second consecutive win. If he can keep up the good work, he will prove to be a great starter for the years to come with Edmonton.
This article originally appeared on