Edmonton Oilers: Connor McDavid Visits Girl with Months to Live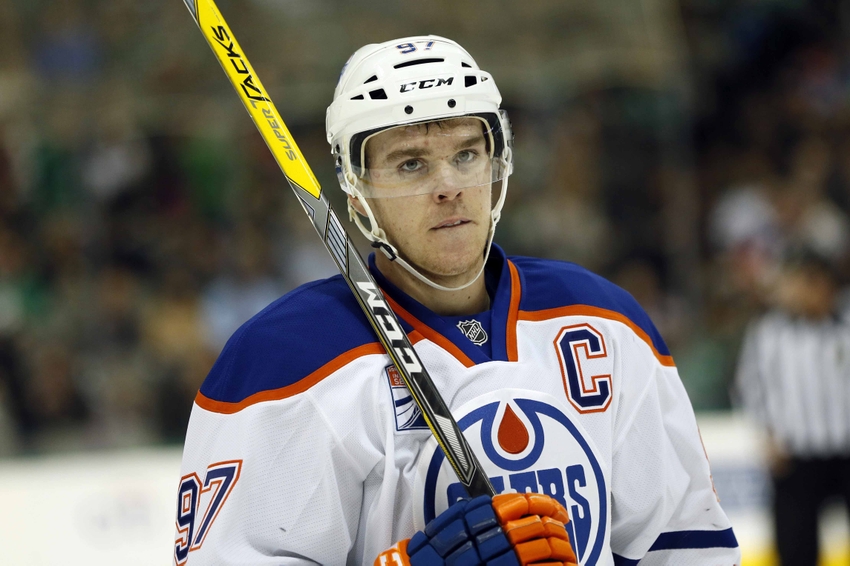 Edmonton Oilers captain Connor McDavid is a role model on and off the ice, as well as a class act.
An article from the "Edmonton Journal" highlighted 10-year-old Rheanna Trepanier's bucket list after she was given months to live. On Nov. 10, she was diagnosed with anapestic oligodendroglioma grade III and glioblastoma grade IV. Rheanna has multiple brain tumors attacking different parts of her brain, and is trying to complete her bucket list by Christmas.
On her list, she hoped to meet McDavid, one of her favorite hockey players. She cited that "he's cute, he's good at hockey and he's the captain," and that meeting him would mean "everything."
Monday, McDavid made that wish come true, and paid a visit to Rheanna in what she called the "best day ever."
The 19-year-old leads the NHL with 29 points in 22 games this season, and is already one of the league's biggest stars. He is also the youngest captain in NHL history, due to his exemplary attitude and leadership qualities.
In the comment chain, fans and other spectators from around the globe are chipping in to help Rheanna finish her bucket list. Some have offered their game tickets and season seats, while others have brought teddy bears and other items to support her cause.
This just goes to show that there are good people all around the world, and everyone can come together. Even in times of tragedy, there is still hope.
More from Oil On Whyte
This article originally appeared on