Edmonton Oilers: Connor McDavid Discusses Brandon Manning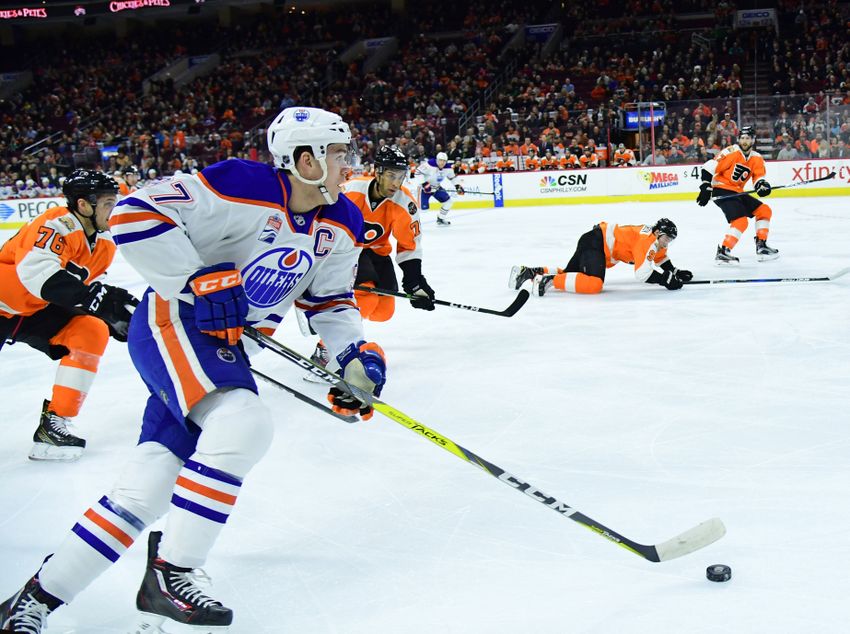 When the Edmonton Oilers faced off against the Philadelphia Flyers Thursday, neither side did much to hold back.
Following the Oilers' 6-5 loss, Connor McDavid called out Flyers' defenceman Brandon Manning for his behavior and comments on the ice.
Last season, Manning took McDavid hard into the boards, which led to an unfortunate fall that led to a broken clavicle. McDavid would have to sit out for 27 games, but publically defended Manning throughout the year regarding the play.
McDavid's Comments
Whenever he was asked about the incident, McDavid insisted it was just a hockey play that had an unfortunate result. However, following Manning's behavior Thursday, the 19-year-old captain changed his tune in his post-game conference.
"[Manning] wanted to say some comments today about what went on last year," McDavid said in a post-game interview on Oilers TV. "I thought it was one of the classless things I've ever seen on the ice.
"He said some things and our guys responded accordingly. We can put the whole he-did-it-on -purpose thing to rest because what he said out there kind of confirmed that. Shows what kind of guy he is the way he doesn't step up and fight some of our guys."
Manning turned down multiple invitations to drop the gloves with Milan Lucic and Patrick Maroon, which led to more chirping from both sides throughout the game.
McDavid finished with a goal and assist in Thursday's defeat, and didn't go to great lengths to fight Manning.
More from Oil On Whyte
This article originally appeared on