Edmonton Oilers: Benoit Pouliot Needs to Play With Common Sense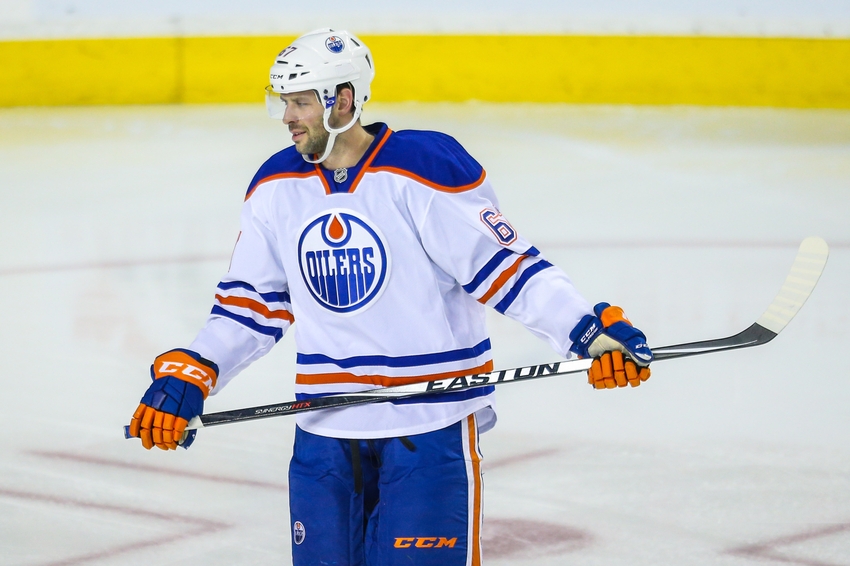 The Edmonton Oilers were close to taking the Pittsburgh Penguins to overtime, but an unfortunate bounce off Benoit Pouliot led to the Penguins' game-winner.
If the Oilers want to continue winning, they will need a better performance from Pouliot. A top-six winger, the 30-year-old has four points (three goals, one assist) in 14 games so far this season. So far, he's put up a relative Fenwick of -.6, and seems to be struggling defensively.
Edmonton Oilers Getting By Despite Losing Key Players
Not to mention, his 16 PIM so far this season is far from impressive. He takes many dumb penalties, which leaves the Oilers shorthanded at critical times. His play is also lazy at times, and if he does not improve, he will continue to cost his teams.
Pouliot is a versatile forward and also possesses an ideal frame for the NHL. The 6-foot-3, 200-pound winger has what it takes to bring physicality, and can also play a strong two-way game. However, of late, it doesn't look like he is eager to do just that.
Looking at Pouliot, it's a good thing that he makes simple mistakes. A lot of what he does is truly not that difficult to improve on, given he needs to increase his awareness and try harder. If he were a bit more careful and focused in the defensive zone, and simply played smarter hockey, he'd be a much better player.
He has the ability to score, put up points and create offensive opportunities. That's why Pouliot is on the second line alongside Ryan Nugent-Hopkins. While he does need work, he is not a terrible hockey player, and Edmonton can get a lot out of him. He just needs to get a lot out of his own play first.
This article originally appeared on