Dmitry Orlov's hit on Matt Duchene gets Jim Ross treatment (Video)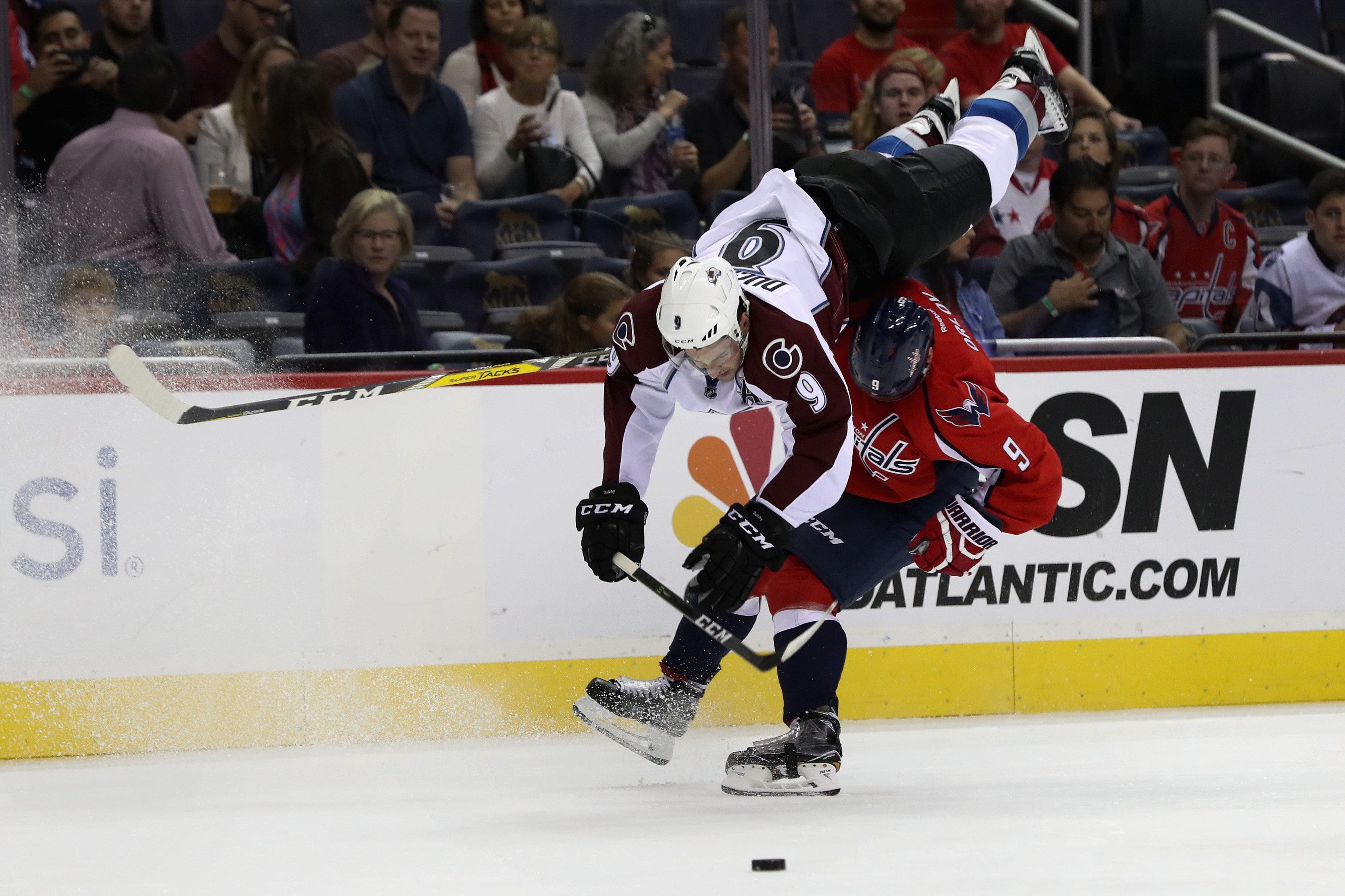 Dmitry Orlov's epic hip check on Matt Duchene got the internet excited. Naturally, someone added Jim Ross commentary to it. 
The NHL is full of hard hits. However, even by hockey's tough standards, Washington Capitals defenseman Dmitry Orlov has a case for the hit of the season already. Orlov hip checked Colorado Avalanche forward Matt Duchene as Duchene was entering the offensive zone. Duchene got sent flying over Orlov and nearly did a full flip. The only thing missing from the hit? Jim Ross's commentary. Because the internet is amazing, someone added it to the video.
This is one of the hardest legal hits fans will ever see. Orlov does everything perfectly by the book. He makes it a point to not hit high by going low. At the same time, Orlov makes sure not to go too low, avoiding hitting Duchene in the knee. Duchene was skating at full speed, which explains why he was sent flying, and could have easily broken his neck but Orlov didn't do anything wrong. It's just the nature of hockey. Perhaps there should be some kind of rule to ensure someone doesn't break their neck on a hit like this, but you can't police a perfect hip check.
Orlov had a great game against the Avalanche. He got his first assist of the season on Alex Ovechkin's first period power play goal. It's early, but Orlov has already seen his playing time increase by over two minutes. After playing just over 16 minutes per game in 2015-16, Orlov has averaged 18:48 of ice time per game so far in the 2016-17 season.
He also played very well defensively, leading the way to the Capitals beating the Avalanche 3-0. Orlov signed a one-year deal in the offseason and should cash in big time after this season when he's a restricted free agent.
This article originally appeared on