Diminutive prospect could be next big thing for Bruins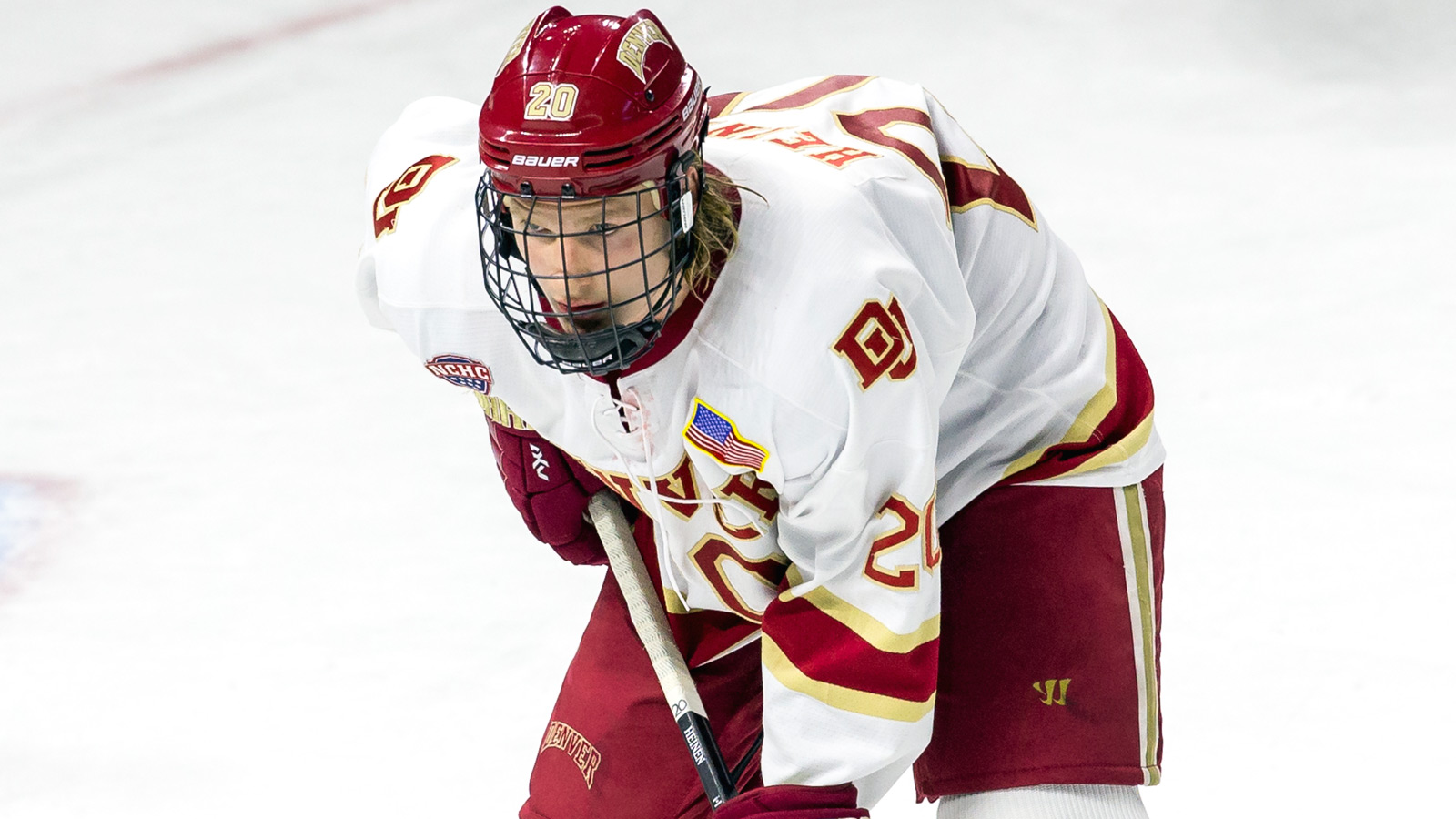 There were a lot of people who told young Danton Heinen he wasn't good enough in the hockey world. First came the Western Hockey League, which decided not to draft the British Columbia native. Then it was the NCAA, who typically start offering scholarships to players when they are 14 years old but stayed away from Heinen until he was 18.
Ultimately, the University of Denver finally said yes to Heinen. So did the Boston Bruins, who drafted Heinen in the fourth round of the 2014 NHL Draft.
Heinen is thanking both organizations for their faith in him by exceeding all expectations so far in his career. As a 6-foot, 161-pound forward, Heinen could stand to gain some weight, but he still finished third in the nation in the NCAA this past season in scoring by a freshman, recording 45 points in 40 games for the Pioneers. The only two freshman who outscored him were first-round draft picks Jack Eichel (Buffalo Sabres) and Dylan Larkin (Detroit Red Wings).
Now, Heinen is turning heads at Bruins development camp.
"With him being so light, it was a toss-up on whether it was worth it for him to go to college last year (or do another year of juniors)," Bruins director of amateur scouting Keith Gretzky told the Boston Herald. "And he made the right decision. He put a lot of work into it. He got in there early, got some classes, and he's been working out every day. And he's gotten stronger."
Although Heinen had an outstanding year at Denver, he did not receive much of the fanfare that Larkin and Eichel did at the college level, but Heinen told the Herald he does not mind being out of the spotlight.
"I don't really need any attention," Heinen said to the Herald. "I just want to keep doing my thing, keep working hard and do the best I can."
That attitude is not surprising from someone who has been snubbed multiple times in the hockey world. But what was surprising to Bruins development coach Jay Pandolfo, according to the Herald, was how much closer Heinen might be to the NHL than the organization originally expected.
"When you see [his accomplishments in his freshman year], it kind of opens your eyes and you think maybe he's closer than further away," Pandolfo said to the Herald. "Now, sometimes sophomore year can be a little tougher. Guys now know how he plays and it'll be a little harder for him, so it will be interesting to see how he does this year. But with the way he looks out there right now, he's headed in the right direction."
(h/t Boston Herald)
Photo credit: Richard T Gagnon/Getty Images