Detroit Red Wings results: Games 11-15, the third segment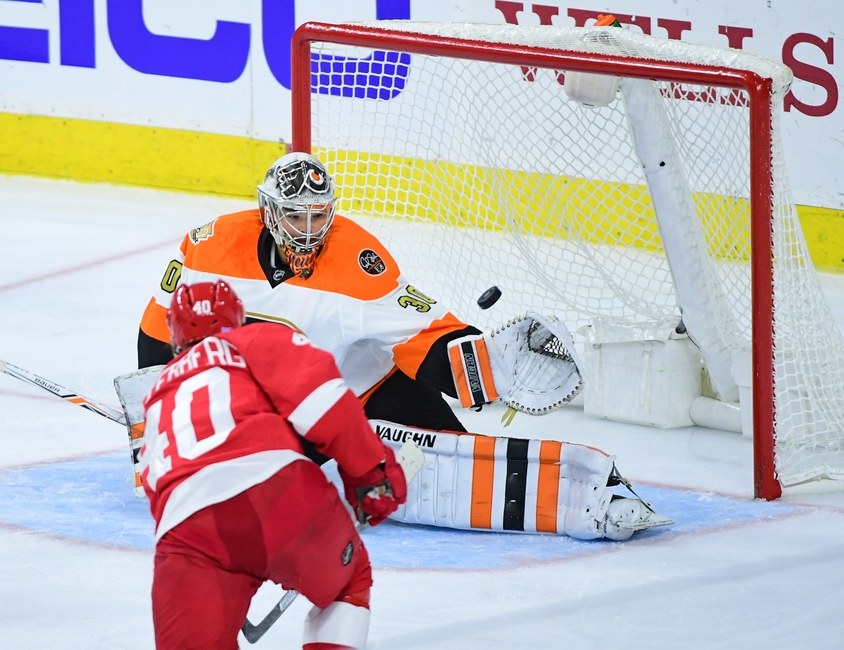 Almost a month down, and we have some updated Detroit Red Wings results. You can also check out the first five games here and the second five here.
Three weeks into the season, and we have another streak to discuss. This one is not as nice as the last one:  the Red Wings lost five straight. You expect ups and downs to a season, but not as extreme as a six-game win streak followed by a five-game skid.
Game 6, at Philadelphia, L 3-4 (OT): It's getting harder and harder to lose in Philadelphia. The Wings have not won in Philly since June of 1997 (in a Stanley Cup Final, if you remember). There is just something about playing there; but more on that later. This was a game that the Red Wings certainly should have won. They led most of the game before dropping the game-tying goal with a little over a minute to play. The Flyers won quickly in a mostly chaotic overtime. As far as regular season game go, this was a tough one to watch.
Game 7, vs. Winnipeg, L 3-5: The fourth loss of the streak was against another very beatable team. Again, just when it looked like we would see another overtime (and salvage a points), the Jets scored a go-ahead goal with a little over a minute to play.
Game 8, vs. Edmonton, L 1-2: It was a tough game against a confounding 9-4-1 Oilers team. A lack of serious scoring chances lead to only one goal, which came in the power play. One bright spot:  the Red Wings were able to limit 19-year old phenom Connor McDavid to just one assist. It would be an understatement to say that McDavid has played a role in the Oilers' fine start.
Game 9, at Philadelphia, W 3-2 (SO): Finally, FINALLY, the Red Wings were able to best the Flyers on the road. They looked good doing it too, as Andreas Athanasiou netted two goals, including the shoot-out. It was troubling, though, to see Jonathan Ericsson lose a rare fight, but it ultimately did not affect the outcome.
Game 10, vs. Vancouver, W 3-1: The Wings cruised on an early goal from Larkin and never looked back against a struggling Canucks team. Also worth noting: Jimmy Howard started his third straight game, the first time he has done so this season. There was, however, one scary development. Athanasiou–who has been stellar with four goals in twelve games–left the game with an injury.
The Red Wings failed to accomplish their six-point goal in five games for the first time this season. Instead, they compiled 5 points, leaving them with 17 points, where they should be at 18. This could be better, especially considering the 2nd and the 8th place teams in the Atlantic are separated by three points. Check back in a week for some more Detroit Red Wings results, standings, and analysis.
This article originally appeared on