Defenseman Kindl looks for a second chance under new coach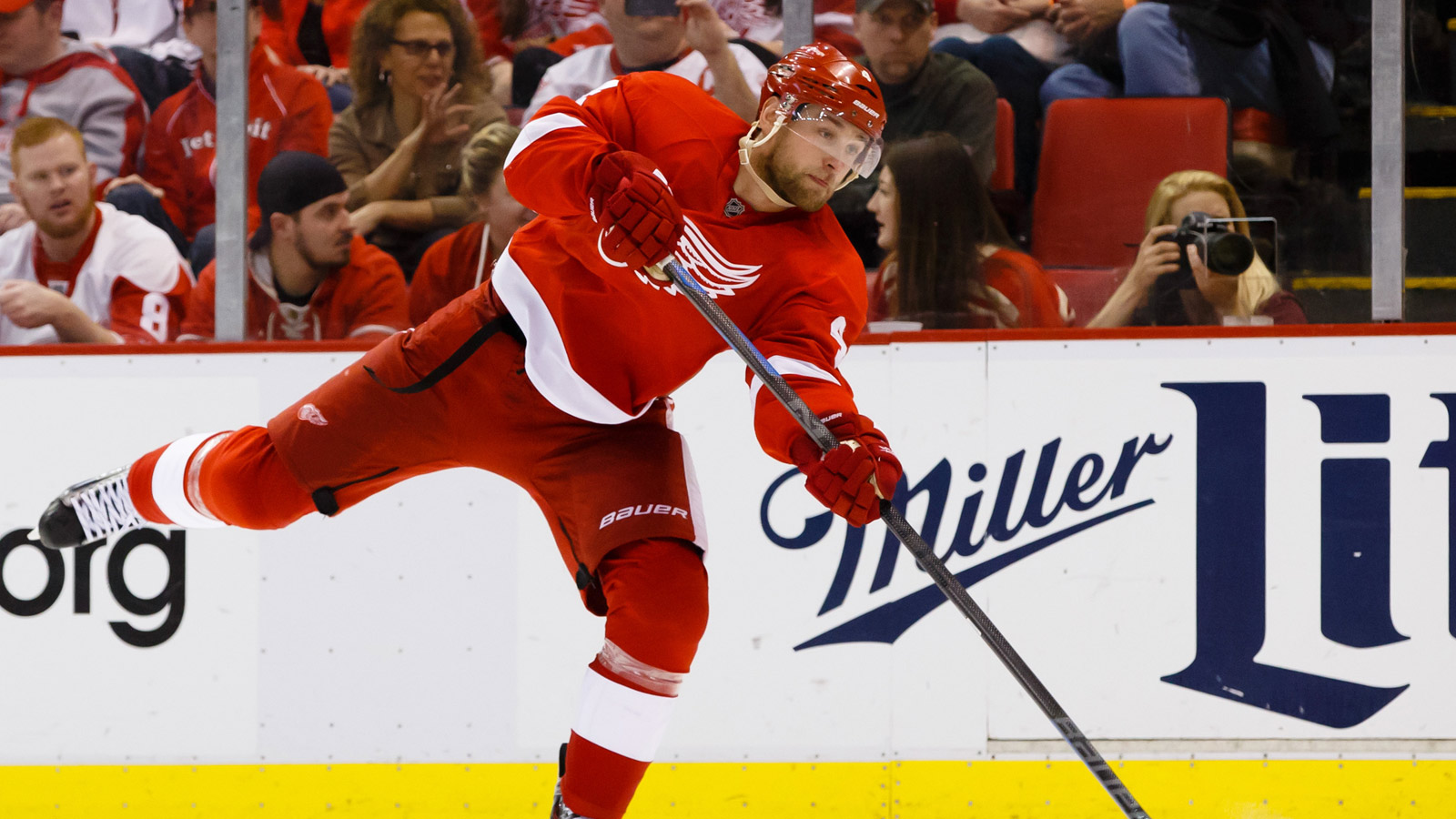 Detroit defenseman Jakub Kindl didn't seem to have much of a chance to play under former Detroit coach Mike Babcock. Kindl played in just 35 games last season, and Babcock constantly lamented Kindl's lack of competitiveness.
But a new coach means a new chance for Kindl, who has two years left on a four-year contract with the Wings. Jeff Blashill, the former AHL coach who will replace Babcock behind the Red Wings' bench, told M Live he will give Kindl an opportunity to compete for a coveted blue-line spot come training camp.
"He's got great ability and is a really good person," Blashill told M Live. "I think he's done a great job persevering through tough times over the last few years. Hopefully he's putting himself in a good position to compete for a spot at camp."
That spot would be as a puck-moving defenseman, but competition will be tough as the 28-year-old will go up against NHL veterans including Niklas Kronwall, Jonathan Ericsson, Mike Green, Danny DeKeyser, Kyle Quincey and Brendan Smith. There are also some Detroit prospects, such as Alexey Marchenko and Xavier Ouellet, who will be competing for roles as well, meaning Kindl will need to be at his very best in training camp. Blashill outlined the formula for Kindl to be at his best to M Live.
"He's going back for pucks. He's seeing through the forechecker, making the proper passes," Blashill told M Live. "I think for me that's the No. 1 ingredient for defensemen to be great, their ability to break the puck out of their own end so you're not playing in the D-zone and you're playing in the other team's end. That's a formula for winning."
(h/t M Live)
Photo credit: Rick Osentoski-USA TODAY Sports