David Krejci Coming Alive For The Boston Bruins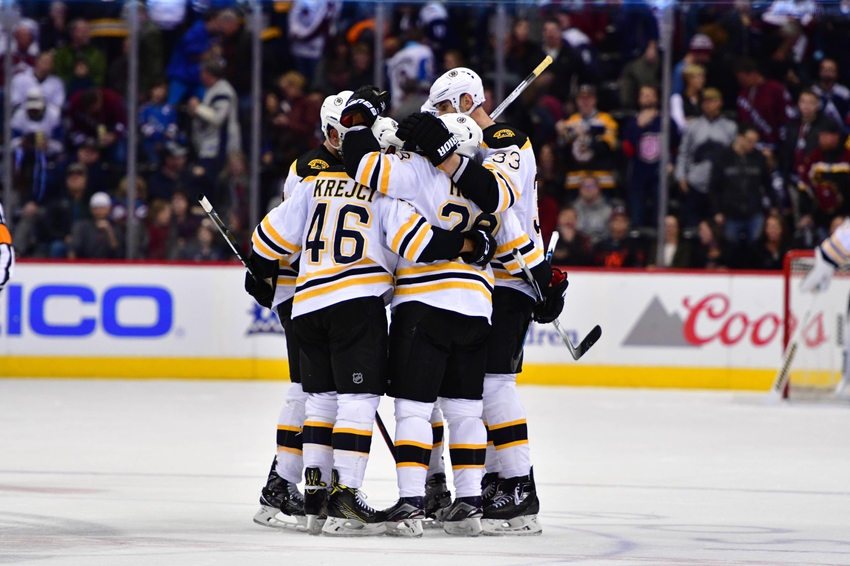 Boston Bruins forward David Krejci has come alive this last week, tallying seven points and two goals for the Black and Gold.
The Boston Bruins have been hoping that forward David Krejci would bounce back a little faster after his offseason hip surgery.  That didn't happen. The Bruins alternate captain looked tentative at times. That led to a lack of production that hurt the Black and Gold in a few games.
Thankfully the Bruins top and bottom lines were putting in the lion's share of goals to keep the Bruins competitive. It also helped that Tuukka Rask (This week's NHL First Star) was stealing games from other teams.
David Krejci scored his first goal of the season on a 5-on-3 power play against the Buffalo Sabres last week. While it didn't open the floodgates of scoring, it certainly helped the Czech forward find some much needed confidence. In the last week, Krejci has added seven points (two goals) to his total bringing him up to ten points. That's good enough to be third among the Bruins players for scoring.
Krejci had a +2 rating with four shots on goal in the win against Colorado. He also blocked three shots and put in the game winner for the B's. Not bad for getting all that done in under 18 minutes of ice time.
In addition, the Krejci line was instrumental in the Bruins most recent 2-0 win over the Colorado Avalanche. The Bruins second line was responsible for both scores against Colorado. Moreover, the Krejci line looked confident on the ice, putting in strong, solid, and long shifts for Boston throughout the game. Krejci's leadership certainly helped there.
It seems that things are finally turning around for Krejci this season.  The Czech forward has put up at least a point in four of the last five games he's played in. He is climbing up the rankings in the Bruins.
This article originally appeared on