Daniel Winnik and Defense the Difference, Washington Capitals win Home Opener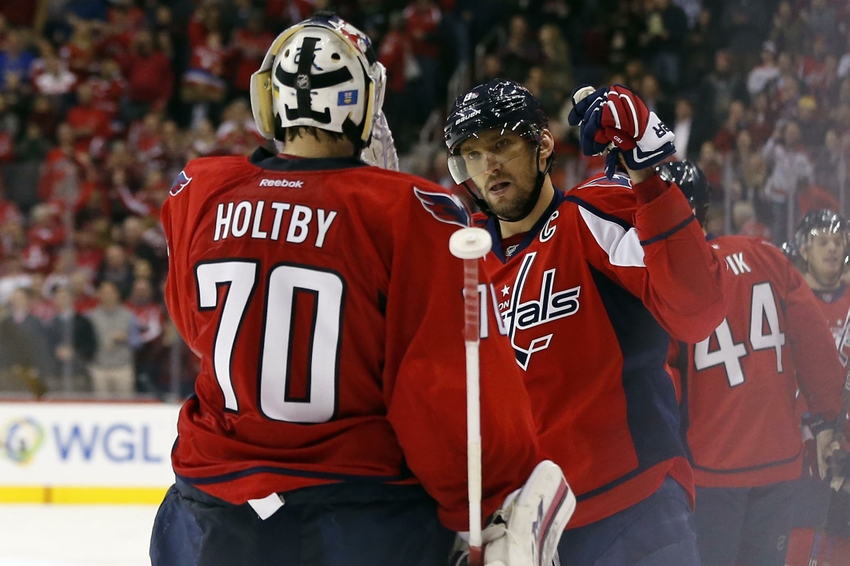 The Caps took to the ice at Verizon Center on Saturday night, looking to continue their historical dominance in home openers. It wasn't a perfect game, but two goals from Daniel Winnik and strong defending in front of Braden Holtby proved to be enough for Washington.
A few thoughts on tonights game:
1. John Carlson needs to be better on the power play.
One of the things Mike Green did well in his time in Washington was quarterback the poing on the power play. He was able to feed Alex Ovechkin right in his wheelhouse on the left side. Carlson will need to improve this if the top powerplay unit is going to return to a top-5 spot in the NHL. The youth of Orlov and Burakovsky have been able  to move the puck effectively on the second unit; It will be interesting to see how Trotz  uses his weapons if the power play continues to struggle.
2. Good defending the story of the night.
Washington was all over the Islanders like bread on butter in the defensive zone. Holtby didn't have to make a tough save all night. Though the Islanders did find the back of the net on a power play, the Caps were perfect at 5-on-5. In fact, Washington held the Islanders to only 40 shot attempts at 5-on-5, blocking 10 of these attempts and only letting 17 get through to Braden.
3. Daniel Winnik the story of the night.
On Thursday it was the Andre Burakovsky show; tonight it was the fourth liner's turn to shine. He tipped in a Carlson point shot after being in perfect position in front of Greiss. It added life to a Verizon Center that was uncharacteristically quiet through the first period. He also took advantage of an Islander turnover in the second to take the Caps off their heels and gave them the lead going in to the third period.
The Caps will get a few days off before preparing for the Colorado Avalanche on Tuesday. It will be a good test against a speedy team that the Caps dominated last March in Denver.  Three points in as many nights against two Metropolitan Division rivals is certainly a strong starts to the campaign for the good guys in red.
Note: Stats courtesy of naturalstattrick.com
More from Stars and Sticks
This article originally appeared on