Dallas Stars: What We're Thankful For On Thanksgiving 2016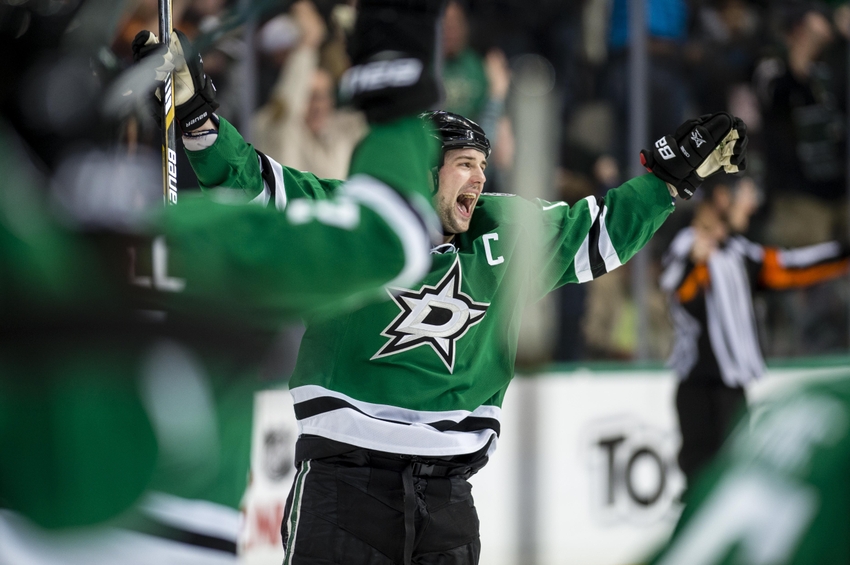 As the Dallas Stars rest around the quarter mark of the 2016-17 season, it seems like a good time to sit back and ponder on all we are thankful for.
Happy Thanksgiving, Dallas Stars fans! From all of us here at Blackout Dallas, we want to wish each and every one of you a very safe and enjoyable Turkey Day.
The Thanksgiving season comes and goes every year, and it's crazy to see just how different each year is in regards to the Dallas Stars and their endeavors. Though the holiday itself never changes, the Stars seem to hit a drastic shift with each passing season.
So kick back, eat some (or a lot of) good food, turn on the Cowboys (whether you love them or hate them), and enjoy time with your families and friends. But be sure to not eat too much to where you're in a food-induced coma when the Stars take on the Vancouver Canucks on Friday night at the American Airlines Center!
Also, take a second to look at all that we here at Blackout Dallas are thankful for this year.
Dallas Stars Prepare To Host Emotional Hockey Fights Cancer Night
First off, we are thankful for the Dallas Stars organization. Without them, I'd just be a 19-year-old college kid with too much time on his hands and no experience in my desired career field. From the players, to the coaches and staff, they always stay on top of the ball and keep everything as enjoyable as possible. They work hard round the clock and always try their best to make us happy. Thank you for that.
Secondly, we are thankful for each other here at the site. Just two and a half years ago, the site consisted of myself and one other writer. It was quite the trek to try and cover.
But now we are a strong and steady site, growing stronger by the day! Allison has been with the site for just over two years and Micaela is going on a year and a half. They make running this site as easy as it could be, so I would like to thank them once again for their continued effort and support.
Lastly, we would like to thank all of you. This season has been quite the journey so far, and it only looks to become more intense and exciting in the upcoming future. But thank you for sticking with us through the highs and lows of this roller coaster year, fighting through the painful losses and cheering in the thrilling wins, and always coming back to read more, no matter what's happening on the ice.
You might not know how much it means to us, but it truly does mean more than words can express. The crew here at Blackout Dallas thanks you for your continued support. We are experiencing the highest growth the site has seen since I joined two Aprils back. Thank you once again from the bottom of our puck-shaped hearts.
It's a great day to be thankful for whatever you feel like (Jamie Benn being captain, the color green, the fact that you aren't a Blackhawks fan). So make sure to tell your loved ones how much they mean to you. Oh, and eat a whole bunch of food. Watch some football now and be prepared for when the Stars and Canucks battle tomorrow night. Even buy tickets if you can!
From all of us here at Blackout Dallas, we would like to thank you for sticking with us throughout this season. We are hoping for more good things to come in the remainder of the year and hope you will stick with us for it all! We are going to take the day off to celebrate with our families and friends and will only be back if something of significant note happens.
Have a great Thanksgiving, and as always, Go Stars.
More from Blackout Dallas
This article originally appeared on