Dallas Stars Show Central Staying Power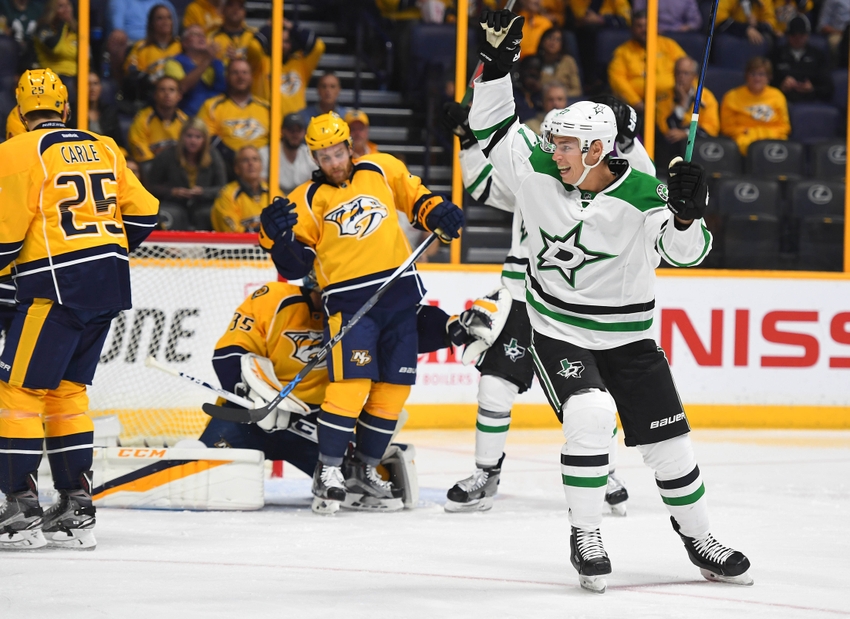 From Tuesday's game in Nashville, we can tell one very important thing the Dallas Stars have improved upon: that third period- and three period spanning-staying power.
While Kari Lehtonen was snatching up pucks and taking names, and while Adam Cracknell was making us all forget he hasn't been in victory green his whole career, the Dallas Stars were able to do something that we may have forgotten the Stars can do when they try, and can do well: play a full sixty minutes of hockey at the same high-speed velocity.
The entire game felt neck and neck, and some moments felt downright desperate. But there was never a point when the Dallas Stars trailed, or even seemed that lost. Because it was a somewhat low-scoring game that didn't see a goal until the second period, it wasn't obvious at first how thoroughly the Stars had this one in hand.
Dallas Stars' Netminding Takes Down Predators 2-1
But they did. And they played some top-notch hockey that all of us fans, Lindy Ruff, and anyone who isn't playing against them in the moment can cheer on. What makes it so special, then? Well, the fact that the Stars worked for it.
We've seen the high-scoring games that the Stars came out swinging for and just crushed. But a lot of times, those games tilt in the Stars' favor out of some sheer luck on their side and some bad luck (and choices) on their opponents' side. In  Nashville, though, the Stars worked every minute of the game. And they didn't only get the win- they earned it.
So I think we're going to see some of the Dallas Stars' best hockey against their Central division rivals this season. That means a pretty exciting month ahead, but also means that the Stars will have to put their game faces on and learn to readjust quickly.
Hopping back and forth between Central division opponents and opponents from other divisions constantly can cause some hockey whiplash.
I think we saw that occur between the Anaheim and Colorado games. If the Stars want to take full advantage of the new tenacity and work-ethic they've found, they'll want to abandon their old habit of playing down to "easier" opponents, and instead play at the same consistent, top quality every night.
We'll get to test this theory out pretty soon as the Stars take on Pacific and Eastern teams, only to jump right back into a string of contests against teams from their own division.  The Stars are more than capable of putting their noses to the grindstone and working for the win like they did against the Predators.
Their first real Central division challenge, in my opinion, will come in early November when they face St. Louis again. By then, the Stars will hopefully have wins against the Jets and the Wild under their belt and will have used those opportunities to solidify that consistency factor as important ammunition against more threatening Central division teams.
So what do you think? Have we perhaps started to see the last of the old Stars third period blues? Will we see Dallas start to shape itself into a more consistent force to be reckoned with this season, or are there untold rollercoasters ahead?
More from Blackout Dallas
This article originally appeared on