Dallas Stars Searching For Consistency In 2016-17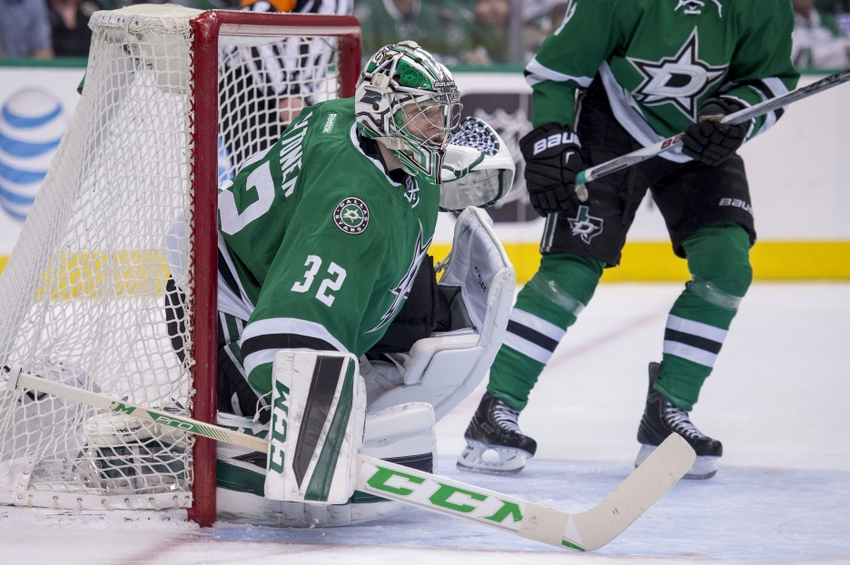 The Dallas Stars are staring down a regular season filled with questions. If they can find consistency, they should be alright, especially down the road.
Consistency is key. It's been said a million times before, but what does it actually mean? Basically, it means that if you want longterm success, you will have to find consistency and latch on to it.
The Dallas Stars have been given the chance to observe consistency across the NHL over the past few seasons. The Chicago Blackhawks and St. Louis Blues, two of the Stars' biggest rivals, have thrived on consistency the past few years.
The Hawks have qualified for the Stanley Cup Playoffs in each of the past eight years, including winning three Cups. The Blues have qualified for the postseason in each of the past five years.
It's a good quality to have, and obviously leads to some monumental opportunities. That being said, Dallas definitely needs to find some of this consistency and fast.
The past decade or so has not been a particularly kind one to the Dallas Stars. Over the past ten years, the Stars have only punched their ticket to the postseason four times. Also hanging in that ten-year period is a five-year playoff drought.
Dallas Stars' Upgraded Roster Puts Ruff In Spotlight
The recent past has been significantly better, with the Stars qualifying for the playoffs two out of the past three years and winning the Central Division title last season. But consistency is still necessary.
Over the last four seasons, the Dallas Stars have adopted an on-and-off playoff appearance trend. The 2013 lockout season was the final season of the playoff drought before they qualified in 2014. The 2014-15 season was crumbled due to inefficiencies on defense and in net. And finally, this most recent season saw Dallas soar to the top of the West.
Dallas needs to cut the on-and-off tradition (especially since this year would be forecasted as a down year) at the base this season. Consistency is necessary for success, and it looks like Dallas has finally figured that out. Now all they have to do is find it in their game.
The Stars could definitely find it this season. After a season of vast improvement, Dallas is looking like a strong candidate to win it all in 2016-17. This could be their chance to set consistency into motion and turn on a new streak.
But that does not mean that they need to stop at just finding overall consistency throughout the season. They need to find consistency in a variety of other places within their game.
Goaltending needs to be locked down and transformed into a respected and aggressive machine. The defense needs to build on the consistency they found last season. And the offense, well, just needs to continue being as consistent as they have been. The special teams could use another year like they had last season as well.
Overall, this team could benefit from finding consistency all around the organization. If they can manage to build towards a consistent future with each specific part of their game, they will quickly find themselves building towards overall long-term success as well.
This season has a lot riding on it, and the Dallas Stars have a chance to do something great. Let's see how smoothly it all pieces together.
More from Blackout Dallas
This article originally appeared on