Dallas Stars' Rollercoaster Season Start Will Build Character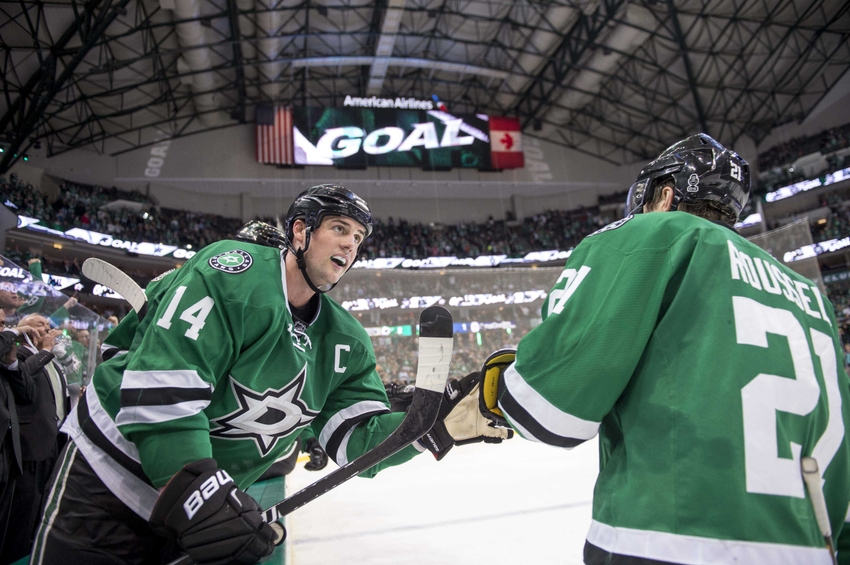 The Dallas Stars have not experienced the ideal start to their 2016-17 campaign. But could this rocky patch provide the boost they need through the rest of the season?
The Dallas Stars have had a season-long battle with keeping their record above .500. They have experienced a lot of hardships since puck dropped back in October and have also had some incredible moments.
The extreme contrast between their season highs and lows thus far have been fun, and stressful, to watch, but they will certainly grow and be better because of them.
Injuries
As awful as it is to keep talking about, injuries plagued the Stars early on this year. For a team that is dependent upon offensive talent, having so many key forwards sitting in the press box was rough.
Lines were juggled even more than they normally are and players were uncertain as to where their teammates were on the ice. That lead to giveaways and odd man rushes against either Kari Lehtonen or Antti Niemi, which often led to Dallas trailing games.
That then led to the Stars forwards being timid in their passes. They were playing like a team that was scared to make mistakes, which ironically caused them to make even more.
There are very few, if any, clubs in the NHL that could sustain the injuries Dallas dealt with and move forward successfully. Essentially the Stars lost a few top six guys as well as some key depth players.
The injuries seem to have slowed down for Dallas, though, and they can hope that trend continues.
Identity Crisis
One could argue that the injuries really caused an identity crisis for this team because they were lost without staple forwards in the line-up. The one thing that the Dallas Stars are known for was not happening. They could not put pucks in the net no matter how hard they tried.
Psychologically that kind of thing takes a toll on a team. Going into games not believing any pucks will find their way into the opposition's net is a death sentence in the NHL. It is a sure-fire way to lose a game before the puck even drops.
The lack of offense in turn puts increased pressure on the defense and goaltenders. When the team's mindset is that they are incapable of scoring, it causes the defensive players to grip their sticks a little harder. They are more petrified of mistakes and goaltenders feel a significant burden to make every stop, which is an unreasonable expectation on a nightly basis.
The Stars are a young team with a lot of talent in every position. They just need to find an all-encompassing identity and stick to it without wavering to get their confidence up again.
Call-Ups and Young Guns
Still, despite injuries they pushed forward and called up some highly talented players from the Texas Stars. Gemel Smith has three points in a dozen games thus far this season and may be called up yet again with Patrick Sharp's return to injured reserve.
Players like him and Devin Shore and the other young guns in Victory Green have played their hearts out. Julius Honka has made himself competitive for a roster spot on the blue line and Esa Lindell has added an offensive threat to the defense when he has played.
Their grit and dedication to the team has given Dallas a shot at winning more nights than their inexperience has hurt them.
With all of the other hardships Dallas has faced this season, it has been incredible to have players come in and do so well. Their success alleviates the pressure on other players to do everything, which makes the Stars better as a whole.
Moving Forward
This team is still struggling to find consistency in their play and that will likely continue for at least a little while longer.
However, Saturday night's 3-0 win over the Colorado Avalanche was arguably the most needed victory for this club, given the rest of their road trip. It was a step in the right direction in a lot of ways, including Lehtonen earning his first shutout of the season.
Those are the games Dallas needs to have moving forward and if they can regain their confidence and build on the momentum from that win, they should be above .500 before we know it.
More from Blackout Dallas
This article originally appeared on