Dallas Stars Roadtrip: How to Plan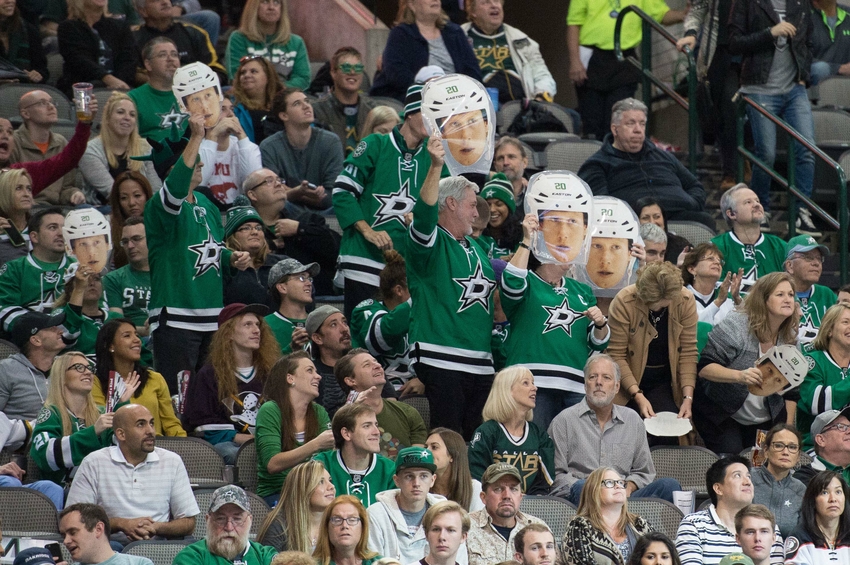 In an 82 game season, fans are bound to want to go to a number of games. The Dallas Stars will be visiting every team in the NHL at their respective home arenas this year and it's the perfect excuse to plan a vacation around.
That being said, though, it's difficult to figure out where to start in the planning process.
#1 Look at the Schedule
As obvious as it may appear, deciding the road game to attend should mainly be focused around how your schedule lines up with the Stars'. Weekend games are often a best bet or one of the games over holiday breaks are also solid options.
Dallas Stars' Upgraded Roster Puts Ruff In Spotlight
It would be heartbreaking to plan everything that goes into a vacation only to miss it because of a scheduling mishap that could have been avoided at the start.
#2 Pick an Exact Game, or Two
If you're wanting to get the most bang for your buck and attend as many games as possible, those in the North East or cities close to one another are the best choice. A trip with a short drive to another arena would allow for access to seeing two games instead of one.
Once as you know the game or games you want to attend, you can move on with more solid ideas in the planning process.
#3 Book and Buy
Then comes the fun part: reserving the hotel, picking the tickets and making everything official. Once as you've decided on a game for certain, it's time to look into flights, hotels and tickets to the game itself.
Now is the perfect time to get planning because flights will most likely be more expensive as the date gets closer. Obviously when it comes to spending money there are precautions to take, so turning on price notifications may be the best option. Also shopping around among airlines and hotels will allow for the trip to be that much more affordable.
As far as buying NHL tickets goes, it's best to go straight to the away team's website. From there you can customize your price range and where you would like to sit to see what's available. If that isn't satisfactory, you can always check other resale sites to see what other options you have.
#4 Pack and Represent Stars Fans Well
Be sure to bring your jersey, hat and any other Dallas Stars gear that's weather appropriate to the away venue to cheer on your team. When you're at the away game, it's the perfect time to meet Stars fans from around the league and bond over the greatness that is Dallas Stars hockey.
Overall
The beauty of planning this kind of trip is you can customize it to fit your needs and wants. If for whatever reason your desire to see the Stars at one away game fails, there's always more throughout the season that you could attend!
Again, with a season as jam packed as the NHL's you're bound to find a game that fits your needs.
Where would you most like to see the Dallas Stars play an away game? Leave your thoughts in the comments.
More from Blackout Dallas
This article originally appeared on