Dallas Stars: Reviewing An Interesting First Month Of Season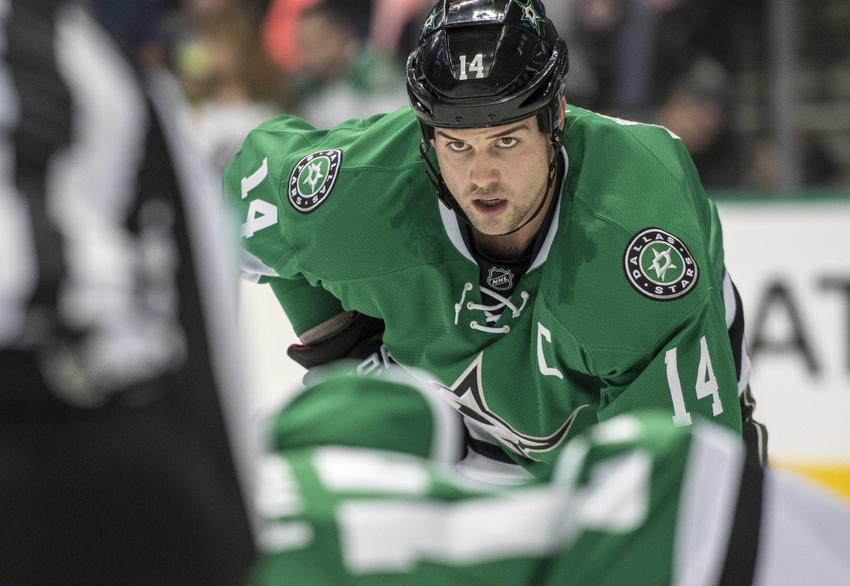 Four weeks are in the rearview mirror and the Dallas Stars are officially one month into their 2016-17 campaign. Chances are that the results have probably caught you off guard.
As Thanksgiving nears and those obsessed with the Christmas holidays continue to express their celebratory spirits, the same annual fact has become evident: the NHL regular season is now in full swing.
Wow. It's crazy to think that it's already been a month. It's even more crazy to think about all that happened in that 30 or so day span. Some things that we expected, some things that were a tad unnatural, and then some things that would have seemed completely ludicrous had anyone brought them up before the season was set into motion.
Whatever the case may be, the 2016-17 NHL season is in motion and not slowing down for anyone or anything, especially the Dallas Stars.
On October 13, 2016, the Stars embarked on a new journey: the 2016-17 regular season. Now that they are a month into their venture, it's clear that there have been plenty of surprises, some being good and others being bad. But that's what the first month of the season is for, right? Let's sit back and review their first month.
The first and most obvious fact is that the Dallas Stars are not what they used to be, at least not yet. The Stars currently boast at a record of 6-6-5 with 17 points. They sit in the final wild card spot in the Western Conference, seven points out of first place in the Central Division. This time last year, the Stars were 14-4-0 and sat atop the entire NHL.
Dallas Stars Prepare To Host Emotional Hockey Fights Cancer Night
That's a long fall in one year. But it's not like the Stars don't have some valid excuses for their slide. Then again, there are some problems that are fixable but have not been attended to that have contributed to their downfall as well.
For starters, Dallas has played the majority of the season on a shorthanded note. On opening night, the Stars were already missing Mattias Janmark, Cody Eakin, and Ales Hemsky. Four weeks later, all three of those players are still on the injured and Jason Spezza, Patrick Sharp, Jiri Hudler, and Patrick Eaves have all spent a portion of the year on the IR as well.
That's seven players from the top-nine of a typically lethal Stars' offense. It's a major shot to their productivity and is definitely not easy to replace.
Luckily, the Stars were able to do a decent job at filling the voids. Devin Shore (1-6-7), Adam Cracknell (2-1-3), Gemel Smith (2-1-3), Brett Ritchie (3-1-4), and Curtis McKenzie (1-2-3) have all contributed to aiding in the absence of usual starters.
Tyler Seguin and Jamie Benn are still Tyler Seguin and Jamie Benn. Seguin has seven goals and 20 points in 17 games and sits in third place for most points in the NHL. Benn has experienced a slower start (four goals, 14 points) but is still among the top scorers for Dallas. Not to mention he is still filling the role of captain perfectly.
There have been some encouraging surprises as well. Antoine Roussel has been the heart and soul of the Dallas Stars' offense for the past few games. He is riding a seven-game point streak (longest of any active NHL player) and has four goals and 12 points on the year. Patrick Eaves is right there with him with seven goals and 13 points. These two have been given an opportunity on the second line in light of absences and are using it for all it's worth.
So the injury bug has severely cramped the Stars' style through the early going of this season. Luckily, it looks as though the majority of the "short-term" injuries will be healed up by this weekend, giving the Stars a fully-stocked roster going forward.
The offense is doing pretty well, scoring an average of 2.65 goals per game. It's no 3.23 GPG like last year, but it definitely suffices considering the circumstances. The defense, on the other hand, is struggling a bit. The Stars' back end is sacrificing 3.35 goals per game. That's about 0.60 higher than a typical playoff team's average.
Let's talk about the defense for a second. John Klingberg is struggling to find the consistency that he thrived on in his first two seasons and it's clearly hurting the team. He's turning the puck over on a routine basis, giving way in defensive breakdowns, and is sitting at a -6 rating. Meanwhile, Johnny Oduya and the new guy Dan Hamhuis are the Stars' most consistent defenders.
The experiment with youth is once again experiencing the typical growing pains, and Dallas does not have space for that considering their current standing. The defense has to be better if the Dallas Stars are planning on going anywhere.
But don't mention the goaltending or we'll be here all night. Kari Lehtonen and Antti Niemi are clearly still not on that "next level" that Stars fans have been preaching about for months now. Niemi (.898 SV%, 3.43 GAA) and Lehtonen (.891 SV%, 3.18 GAA) continue their hunt for consistency. The duo have yet to form a formidable tandem and the NHL continues to exploit their weaknesses. A Stanley Cup cannot be achieved without lockdown net-minding.
The special teams are getting there also. Both the power play and penalty kill started out on a rather pathetic note. But over the past few games, the Stars have slowly built their man advantage (16.9 percent, 14th in NHL) and shorthanded (77 percent, 26th in NHL) units back up to where they once were.
The Central Division has definitely been unkind to the Stars so far. Dallas posted a 3-5-1 record against Central teams over the first month. That's not entirely bad until you notice that in their past six divisional contests, the Stars are 1-4-1. Things must improve, and the Stars will have the perfect chance to do just that over the next week.
All in all, the Dallas Stars had a roller coaster (never heard this metaphor before) of a month. There were positives, there were negatives. There were dominant wins immediately followed by crushing and even embarrassing defeats. Five overtime losses on five attempts in extra time wasn't too impressive either.
The Stars desperately need to right the ship through the rest of November and into December. They did a decent job of holding the line while waiting for reinforcements during month one, but now is the time for action.
Chances are that this first month is not necessarily what you expected out of the Stars back in July, September, or even a month ago just before the season kicked off. But that's what makes the NHL fun and that's what makes us come back for more.
Month two is now standing before the Stars. Time to see what they can do with it.
More from Blackout Dallas
This article originally appeared on