Dallas Stars: Remembering Karlis Skrastins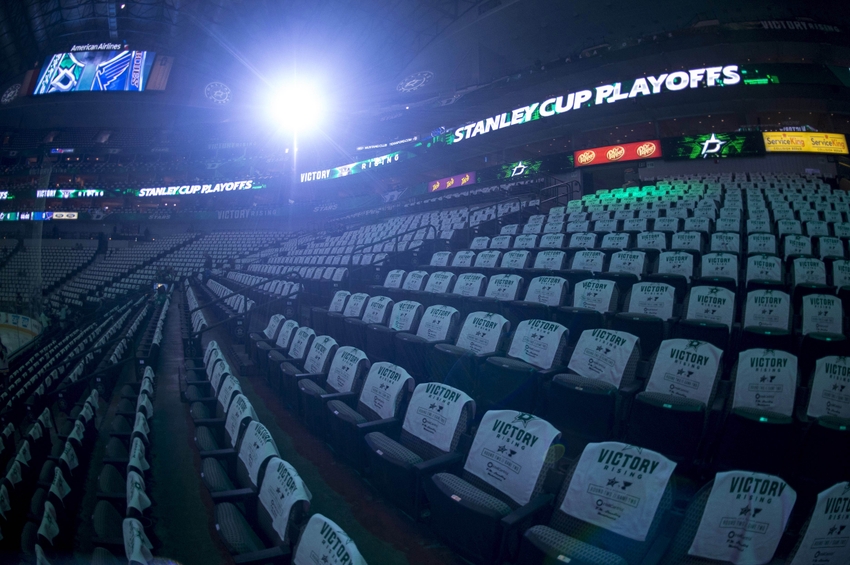 Today we remember the tragic plane crash that claimed the lives of the Lokomotiv team.
Hockey is more than just a game. You have probably heard this phrase said more than once, and it has multiple connotations attached to it.
But it's true. Hockey is more than just for entertainment purposes. When you become a dedicated fan, you gain a family that cannot be replaced.
And when a member of that family passes on, the entire group loses a piece of their heart. That's exactly what happened when the Lokomotiv team plane carrying former Stars player Karlis Skrastins tragically crashed on September 7, 2011.
After a faulty takeoff on the way to Minsk for their first game of the KHL season, the plane crashed, taking the lives of all but a flight engineer.
The Dallas Stars lost a 37-year-old defenseman in the crash.
Dallas Stars' Upgraded Roster Puts Ruff In Spotlight
Karlis Skrastins played 12 total seasons in the NHL, splitting time between the Nashville Predators, Colorado Avalanche, Florida Panthers, and finally the Dallas Stars.
Throughout his career, his statistics were around that of what you would expect from a defender. He played two seasons with the Stars, totaling up 153 games played. He scored five goals and tallied a total of 21 points in the span, along with a -5 on-ice rating. Dallas would be the final NHL team Skrastins played with before losing his life.
Skrastins was regarded as a "truly beautiful man" by teammate Radek Dvorak. The Stars hosted a special tribute before one of their games during the 2011-12 season to honor Skrastins and recognize his wife and children.
In addition to that, Dallas also set up a trust fund, giving each player on the team the opportunity to donate towards the future of Skrastins' children and family. Owner Tom Gaglardi also pledged to match the total contribution made by all of the players.
In the end, it just goes to show that the Dallas Stars organization is a family. They never abandon anyone and always look out for each other. And when one member of the link falls, they are always there to pick it back up.
So spend today just remembering how precious life truly is, and how truly lucky we are to be members of the Stars' community. It's a special thing to be a part of.
More from Blackout Dallas
This article originally appeared on