Dallas Stars: Recapping November, Transitioning To December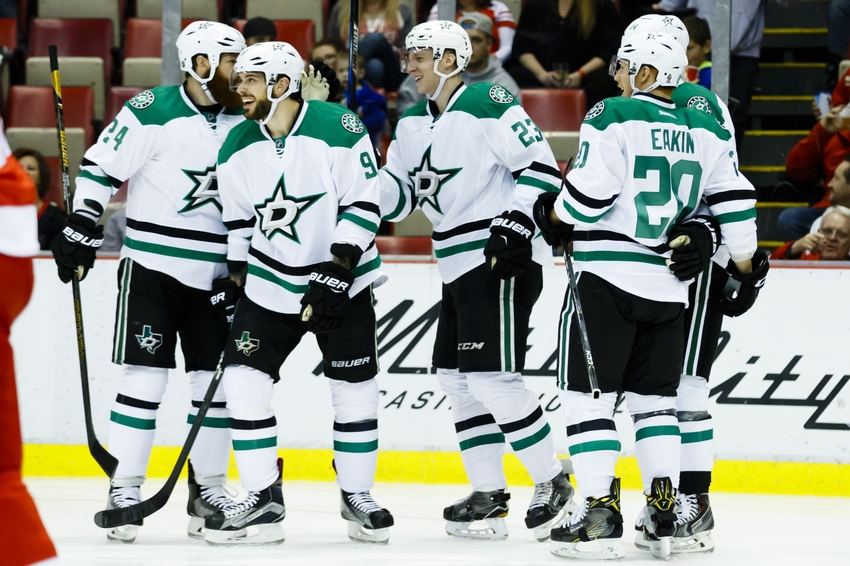 Another month gone by, another average result. What all went down for the Dallas Stars in November and what can they look forward to as December comes into the picture?
So it's all over. The 2016-17 NHL season is officially done with its second month and December is coming in hot. Everyone make sure to take a breath before continuing because it only gets crazier from here.
The Dallas Stars finished off the month of November on a rather average note, going 2-2-1 in their final five games. And there's that word again: average. It's probably the best word to describe the Stars' season so far.
They are 9-9-6, their longest winning streak is two games, and it seems as though they have followed a win-loss-win-loss pattern all season. In other words, there's never enough time to wallow in a loss or celebrate a win.
But here they are. After a decent start in October (3-4-1) that was caused by the Stars' multiple injuries and lack of chemistry on all three fronts, everyone expected November to be different.
Dallas Stars Prepare To Host Emotional Hockey Fights Cancer Night
Now that we are at the end of the eleventh month of 2016, it's clear that November was nothing more than much of the same. Dallas posted a 6-5-5 record in the month, bringing their point total out to 24 and leaving them to fight for the final wild card spot.
The wins were impressive (like the 6-2 win over St. Louis, 3-2 win over Edmonton, and 3-2 win over Minnesota), but the losses were atrocious (like the 8-2 loss to Winnipeg, 5-2 loss to Edmonton, and 5-2 loss to Nashville).
Some players, like Esa Lindell and Jamie Oleksiak, really stepped up for the Stars over the month. But there was others who regressed a bit, leaving holes that needed to be filled.
All of these performances leave onequestion stirring in the heads of Stars fans: is this really "the" season?
Perhaps a better question would be in regards to if this season has a playoff appearance attached to the end of it. But whatever the case is, things are not looking extremely bright for the Dallas Stars this year.
As I've said in earlier articles, it's partially the fault of the fans. The expectations in the preseason were clearly set too high for this team that is now very clearly different than the one we witnessed last season. The offense is hot-and-cold, the defense is young and has plenty of areas for growth, and the goaltending is sporadic as always.
But as December comes into the frame, it's obvious that things will not be getting any easier for the Stars. 14 games are on tap for the final month of 2016, with nine at home and five on the road.
The opponents are nothing to snicker at, either. They begin the month tonight on the road against the defending champion Pittsburgh Penguins. Following that, they will travel to Denver for a matchup with the Colorado Avalanche, who they are 1-1-0 against this year. Seven of the 12 opponents they will meet up with are currently sitting in a playoff spot, including the Metropolitan-leading New York Rangers and Central-leading Chicago Blackhawks.
It's not going to be easy, and it's not going to be given. There are times of struggle in every team's season. It's what keeps them all from perfection. But only a certain amount of struggle can be endured before the season itself is a lost cause. These early problems can be considered that "amount of struggle." There are still 58 games left to right the ship.
They just have to want it. Let's see what thy have in store for the most wonderful time of year.
More from Blackout Dallas
This article originally appeared on