Dallas Stars Preseason Opener Is Finally Here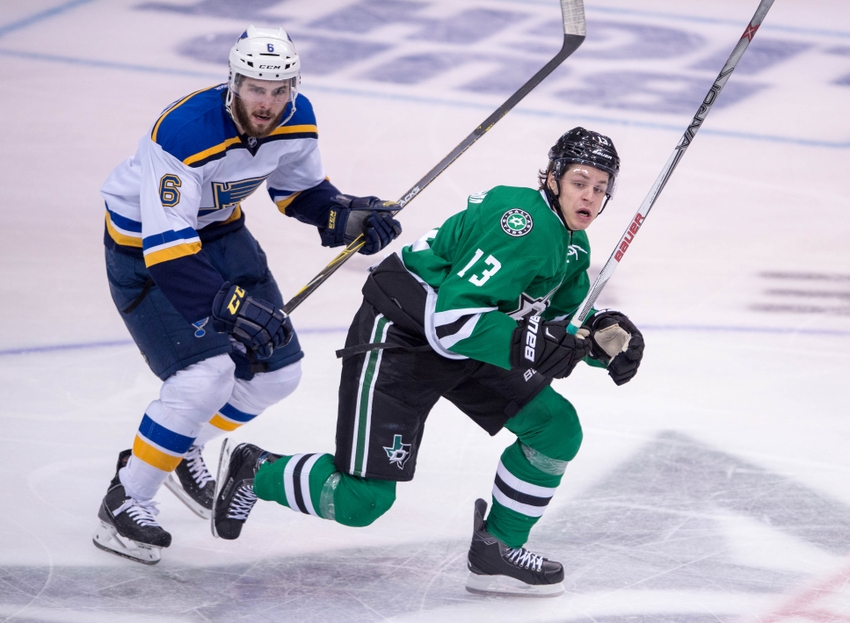 Dallas Stars hockey is finally back, at least for the most part. Even though it won't be broadcasted, it still means we're one step closer to the regular season.
Hockey is mostly here!
It's only the preseason, but it's nice to see that the NHL regular season is quickly approaching! The Dallas Stars have an exciting season ahead filled with plenty of expectations, opportunities, and possibilities.
Now as long as they can get through the preseason without anymore injuries, they should be fine. But no promises just yet.
Preseason play is finally back in Big D, and everyone can rejoice a little bit. The Stars will play a total of seven preseason games this season. They have a home-and-home series against the St. Louis Blues, Colorado Avalanche, and Florida Panthers. They will also take part in the Frozen Fury showdown in Las Vegas when they take on the Los Angeles Kings.
Dallas Stars Updates: Breaking Down Tyler Seguin's Injury
But this first game will be against their divisional rival the St. Louis Blues. The Stars and Blues have been on opposite terms for a while now, but they have been definitively split since the Western Conference semifinals of last season.
In what might be regarded as one of the scrappiest playoff series of the entire 2016 postseason, the Stars and Blues battled it out for seven intense games. Brutal hits were thrown, fights were started, and plenty of goals were scored. In a decisive game seven, St. Louis walloped the Stars on home ice by a final score of 6-1, thus ending Dallas' playoff run.
But neither team ended up with the Stanley Cup, so anything below it is pretty much useless at the end of the day. Now Dallas has a chance to exact some early on revenge against the team that could be considered their new Central Division rival.
Now of course neither team will be starting the lineups that they will go with on opening night in mid October. Typically in the first preseason game, teams will comprise their lineup of 80 percent prospects with two or three NHL-level starters mixed in.
There could, however, be some things to watch out for in regards to the Dallas Stars and their play.  For starters, Dan Hamhuis and Jiri Hudler could very well make their (somewhat) Stars' debuts tonight. Considering they are new to the Stars organization, Ruff may throw them out on the ice to give them a feel of what it's like to compete in Victory Green.
The chance of seeing captain Jamie Benn is highly unlikely, especially considering he is finishing up his recovery from offseason hip surgery. Other names that probably will not be seen are Jason Spezza, Patrick Sharp, and John Klingberg (though he may play if Hamhuis is in).
Tyler Seguin, Cody Eakin, Radek Faksa, Ales Hemsky, and Devin Shore are all still recovering from injury and will more than likely not skate in tonight's game.
Even if these players aren't playing tonight against the Blues, it will still be exciting simply because hockey is finally back on the big stage. There won't be many fans in the stands, but it will be a great chance for the Stars to show off the prospects they have coming down the pipe in the near future. Let's just hope no more of them get injured. I think the Stars' injury list is full anyways.
More from Blackout Dallas
This article originally appeared on