Dallas Stars Need Something To Change Before It's Too Late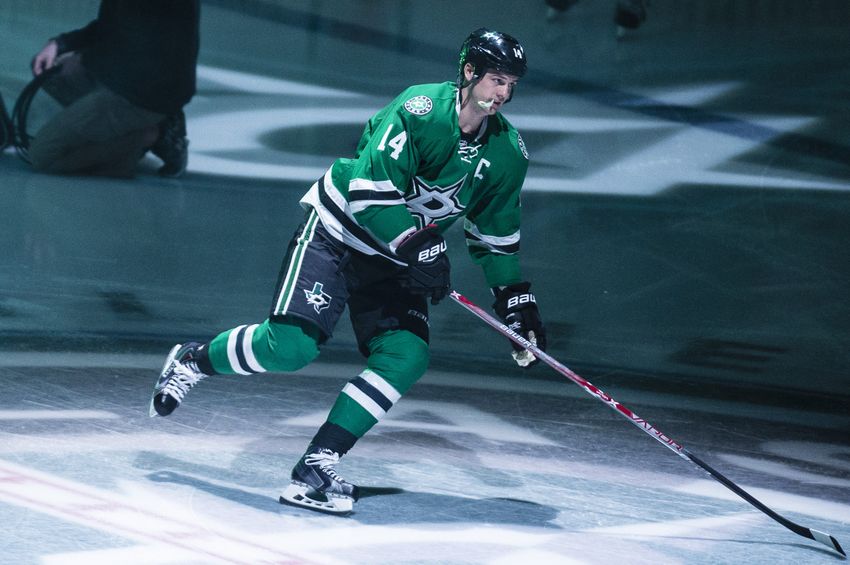 The Dallas Stars are now 30 games into the regular season and it's clear that their output so far isn't going to cut it. Something has to be changed, but what is that something?
"This will be the season for us, I really feel. For me, I think all of the season is going to land on this homestand."
This was what Dallas Stars head coach Lindy Ruff had to say following the Stars' 3-1 loss to the Chicago Blackhawks on Sunday night.
The loss was yet another frustrating one to add to the Stars' overall record of 11-13-6. It was the 30th game of the year for Dallas and they have missed out on two points on 19 different occasions. That's a 36.7% win percentage. Insert gag here.
Yet Ruff still thinks this team has it in them to not just turn things around, but also go for all the marbles.
He is balancing his argument for redemption on the long upcoming homestand. Over the next four weeks, Dallas will play eight of their next nine games at the American Airlines Center. While the homestand does present an excellent opportunity for the Stars to gain lost ground, the statement is an excessively bold one.
Dallas Stars Prepare To Host Emotional Hockey Fights Cancer Night
Just to put things in perspective, the Dallas Stars have lost six of their last eight games. They have 28 points and have played more games than any team around them in the standings. The Stars are only five points away from the bottom of the Western Conference and have three games out of hand.
These games out of hand continue to pile up for the Stars with no wins to accompany them. It's the worst possible scenario.
They seem to have stalled on offense, are slowly progressing on defense, and still cannot rely on their goaltending on a consistent basis.
Their best players are rarely playing as their best players. Spezza has 14 points in 23 games, Benn has 24 points in 30 games, and Seguin sits atop the roster with 29 points in 30 games.
Besides Johnny Oduya, Jordie Benn, and Dan Hamhuis, the defenders have struggled to play an effective style of defense on a nightly basis.
And finally, Kari Lehtonen and Antti Niemi seem to be putting in extra work with each game they start, but still cannot come up with the wins. The majority of the time, it is because the team in front of them is offering little support.
It sounds like a very similar position that the 2016 Stanley Cup champions were in this time last year. In their specific situation, they fired their head coach and replaced him with the coach of their AHL affiliate team.
This change seemed to transform the Penguins into an entirely new club and charged them forward through the rest of the season. They made it to the Stanley Cup Playoffs on a high note and did not look back. 16 wins later, they claimed the Cup.
So a comeback could very well be in the cards. But at this point in the year, it's going to require some sort of significant change. That may be something as simple as adding a player through trade or it could be as drastic as taking the Pittsburgh route and hiring a new bench boss. Whatever it is, it needs to be done soon.
We're at the point in the season where points are more sacred and wins are more difficult to come by. The level of effort at the moment isn't going to cut it, and the Stars know that. Yet they cannot seem to string consistent performances together, and they are being buried because of it.
They start their homestand on Tuesday night when they welcome the Anaheim Ducks. But this "welcome home party" is not going to be a walk in the park.
The first part of the homestand is a five-game set, and the visitors list includes the Ducks, New York Rangers, Philadelphia Flyers, St. Louis Blues, and Los Angeles Kings. All five teams are currently sitting in a playoff spot and are close to the tops of their respective divisions.
Dallas would make a major statement if they could pull five wins out of the stand. It almost sounds impossible considering their recent play. That's where the change is supposed to come in and help make things all better.
It's not looking good at the moment for the Dallas Stars, and something needs to be done. They've hidden behind the "There's a lot of hockey left" excuse for long enough. But at this point, it's getting to be a do-or-die scenario.
This homestand could quickly jolt the Stars to 38 points in 35 games by Christmas. Or they could scrape two or three points out of it and be in rebuild mode by the holidays. It all depends on what they are willing to sacrifice and where the change is factored in.
The upcoming homestand for the Dallas Stars will sort out a significant amount and paint a clear picture for Dallas moving forward. What will the painting look like? Is this really the season? Or is it nothing more than empty hopes?
More from Blackout Dallas
This article originally appeared on