Dallas Stars Must Avoid Discouragement Right Now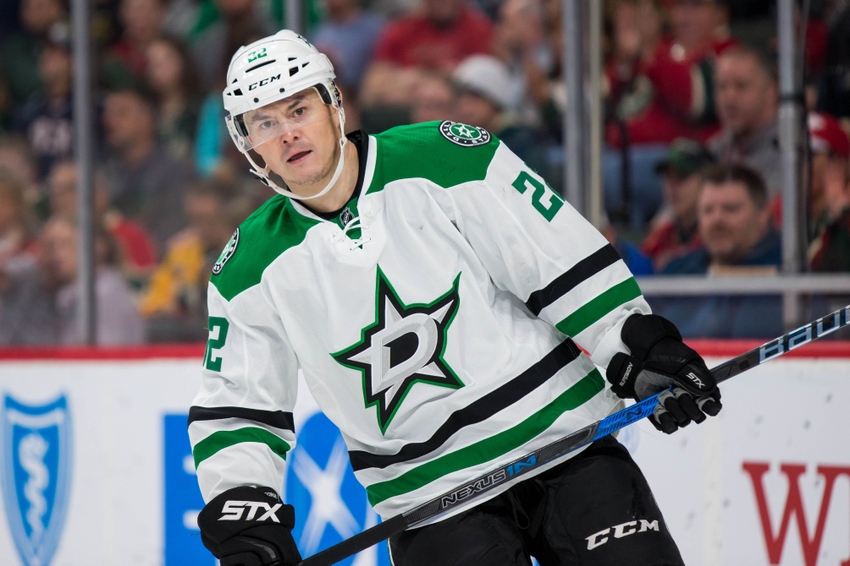 No matter how much the Dallas Stars may have deserved a win in last night's game, they didn't get it. But that doesn't mean they need to abandon hope. It's still early.
There's still time. There's still time. 3-4-2 isn't that bad. They're only one point out of the final wild card spot and they've only played nine games. There's still 73 to go.
It seems as though no matter what excuse you use to try and convince yourself, you still feel unsure and depressed. No matter what the Dallas Stars do, they just cannot seem to make ends meet. That's resulting in a lack of wins and an overall dip in hope.
As crazy as it may sound, all of the statements above are perfectly logical and applicable to the Stars' current situation.
Things definitely are not as bright as they were assumed to be at this point back in the offseason. By now, the Stars were supposed to have won seven of nine games and been running away from the rest of the league.
Instead, they are struggling to hold their own in a Western Conference that obviously had plenty of surprises of its own stashed away (we're looking at you, Edmonton Oilers). But it's going to be alright.
The last thing the Dallas Stars can do at this point is to lose hope or become discouraged because of the recent outcomes of these games. When a team outplays another team in multiple aspects of the game throughout a 60-minute frame, that team expects to win the game. But if they lose the game, they come off as utterly confused.
This past Saturday, the Dallas Stars outshot the Minnesota Wild 29-15, controlled possession and created a good number of chances, and set the tempo for the game. Dallas somehow ended up losing 4-0. Three days later, the Stars faced off with the Columbus Blue Jackets and all of the same things occurred in the Stars' favor. But they still lost 3-2 in overtime. The frustration continues to boil.
The Stars are enduring a rare phenomenon right now, and it could not have come at a worse time. Things are bad enough for Dallas considering all of the injuries they have been forced to deal with over the past two months.
Mattias Janmark and Ales Hemsky are out until at least April. Patrick Sharp is out with concussion-like symptoms. Cody Eakin is out with a lower-body injury. Tyler Seguin and Jason Spezza recently came off of the IR, as did Patrick Eaves and Jiri Hudler. Jamie Benn is still fully recovering from offseason surgery. Nothing is coming easy in Dallas, and now they cannot even secure a win when they outplay the opposition.
The season is still young, though. If these recent losses are enough to push Dallas into a pit of discouragement, the season is as good as gone. But if the Stars can brush these losses off and continue to bring the same level of intensity, the wins will most assuredly follow.
There is still plenty of time to turn around their misfortunes and get back on the winning trail. It's only November 3rd. If they can avoid dwelling on these disappointing losses and continue pushing forward, they will surprise a lot of teams in the coming games.
The Dallas Stars will face their toughest test of the season over the next four days. They welcome the St. Louis Blues tonight for their tenth contest of the season. On Saturday night, they will face off with the Chicago Blackhawks. 24 hours after that, they will meet up with Chicago again at the United Center.
Three difficult games lie ahead, with each possessing a solid opportunity for production. That's six potential points up in the air against Central Division teams. If they lose all three, things will turn ugly in a hurry. But if they can win two or even three, they will quickly find themselves on the upside and mending at a fast rate.
It's up to them, and their mindset will be crucial in regards to how they play. Will they shake off the results of the past few days but bring the same effort? That's all up to them.
More from Blackout Dallas
This article originally appeared on