Dallas Stars: Lining Them Up With Dallas Cowboys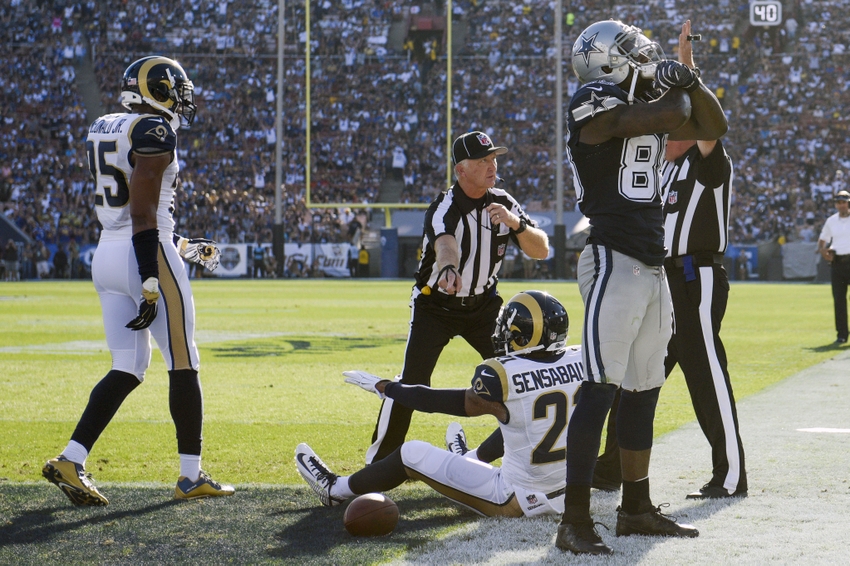 The National Football League (NFL) kicks off their 2016 campaign tonight in Denver. That means the Dallas Cowboys start their regular season on Sunday. If the Dallas Stars were the Cowboys, how would they fit together?
Football season is officially back. While you may not find it as exciting or nerve-wracking as hockey, it's still fun to finally see professional athletes hitting each other again.
Tonight the Denver Broncos will play the Carolina Panthers in a rematch of Super Bowl 50 to jumpstart the season, with the remainder of the opening games being played on Sunday and Monday. That includes the Dallas Cowboys.
And whether you love them or hate them, they are akin to the Dallas Stars in terms of professional  franchises in the metroplex.
On Sunday afternoon, the Cowboys will play the first game of their season against the New York Giants. Any Giants fans that are also Stars fans are kindly encouraged to exit out of the article before going any further (it's not entirely personal).
But why not have a little fun on this Thursday morning as we wait for the NFL season to officially begin? As I was sitting here anticipating the start of football, I thought about how the Dallas Stars would stack up against the Cowboys. Specifically, who would be the equivalent of certain Stars players on the Cowboys team? Let's take a look here.
 Tyler Seguin = Tony Romo
Now I know what you are probably thinking. You are probably saying, "Jamie Benn needs to be Romo's match because they are the captains of their teams." But the reason I did this is pretty clear cut.
It's true that both Tony Romo and Tyler Seguin play influential roles for their teams. While Seguin is one of the top three total point grabbers each year for Dallas, Romo showed last year that when he is gone, the team struggles to survive.
The only problem with these two is that they have a history of getting hurt at some inopportune times. Last season, Romo missed 12 games due to multiple injuries, leaving the Cowboys to flounder and finish at a disappointing 4-12. Meanwhile, Seguin was injured in mid-March last season and missed all but one game to close out both the season and playoffs. Who knows how influential his presence in the postseason could have been?
We still love both of them (or maybe just Seguin), though.
Jamie Benn = Dez Bryant
Jamie Benn does not have a better match on this team than with Dez Bryant. The easiest way to describe why is that both are freaks of nature.
In other words, they do things we could only dream about accomplishing. As a result, both have gained a significant following in their respective sports. Benn is a monster, and Bryant is right up there with him. Whether it is scoring goals from the most insane angles or catching a touchdown over someone's head, you can be sure that these two will meet the challenge head-on.
Patrick Sharp = Jason Witten
Patrick Sharp and Jason Witten. Pretty simple, right?
Both are seasoned veterans. Both debuted in their respective leagues in 2003. Both have been in the league for a long time and seen a lot of stuff. And finally, both are reliable on a consistent basis and are always ready to take charge in a critical moment.
Along with teaching the rookies how its done, you couldn't ask for much more with these two.
Cody Eakin = Cole Beasley
When thinking about where to put Cody Eakin, my mind almost instantly resorted to his size. And when I think smaller size on the Dallas Cowboys, I immediately think Cole Beasley.
Both players are reliable on a consistent basis, but sometimes stick to the background too much. But every once in a while, they will emerge from the shadows when no one expects them and create an uproar (remember game four in STL last season?).
Stephen Johns = Ezekiel Elliott
The Dallas Stars found a gem when they traded for Stephen Johns last July. The young defender came in midway through last season and proved that he was ready for the NHL lifestyle. The towering D-man uses his skill and strength to make things intimidating to his opponent. Johns continues to fight for a full-time starter spot, and he could be very good if he gets it.
Meanwhile, Ezekiel Elliott falls under the same category. He has only played one preseason game for the Dallas Cowboys, but reminded Dallas of why they picked him fourth overall. Zeke knows how to run the ball effectively as a running back, and he is ready to prove that the starting spot is his so he can remain in it for the long haul.
Fight on, young warriors.
Kari Lehtonen and Antti Niemi = Cowboys entire defense
So this was an interesting one, but I had to fit Kari Lehtonen and Antti Niemi into this comparison somehow. Obviously I decided to compare them to the entire Dallas Cowboys defense.
Over the past few years, the Cowboys offense has remained steadily strong. Meanwhile, the defense is typically up in the air. They will either surprise you and help knock off the defending Super Bowl champions, or cough up five or six touchdowns.
That's kind of what the Dallas Stars have with Lehtonen and Niemi. Sometimes, it just is not their night. But other days, the Stars goalies go on a hot streak and run the table. It's all up to a roll of the dice with them.
John Klingberg = Byron Jones
John Klingberg and Byron Jones can be categorized in a similar pool, primarily because of their youth.
But just as Klingberg has been working over the past two seasons to establish himself as the number one defender in the Stars organization, so has Jones (only one year), trying to work his way from the draft stage to the football field on a regular basis.
Jason Spezza = Dan Bailey
Finally, we have what could very well be the best comparison of the night. That involves the most accurate kicker in NFL history and one of the most accurate snipers in the NHL: Dan Bailey and Jason Spezza.
Both know how to put the ball/puck exactly where it needs to be and send it home. It can't get much more exciting than that.
So as the NFL season gets underway, go ahead and get your fix in. Heck, even become an addict for the next nine days as you await the World Cup of Hockey to begin. But make sure to come back to hockey when you are finished! The season is moving in quickly. Go Cowboys and Go Stars.
More from Blackout Dallas
This article originally appeared on