Dallas Stars Learn From Mistakes To Forge Ahead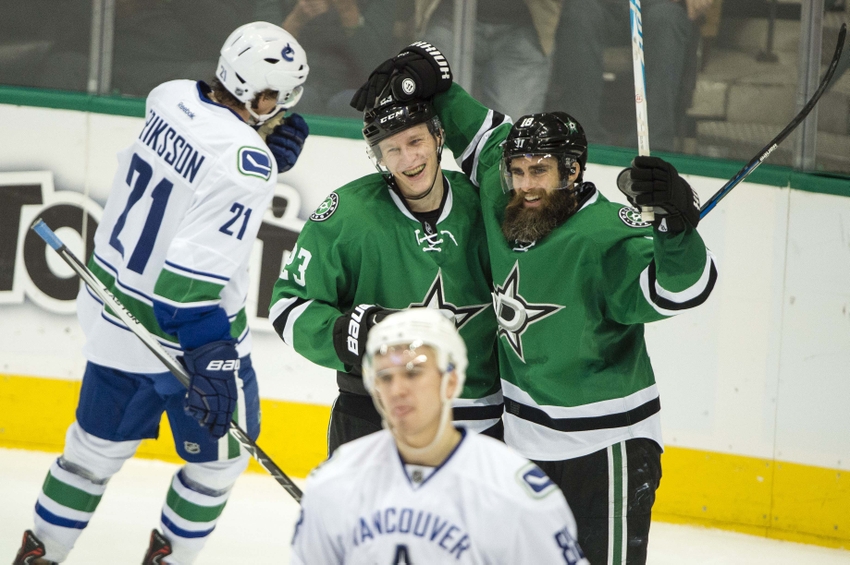 If insanity is making the same mistake twice and hoping for a different result, the Dallas Stars have taken more steps toward achieving genius play this week.
The Stars' tough loss to Nashville on Wednesday left a sour taste in everyone's mouths, with a realization of several areas the Stars needed to improve but questions of how they could do it.
Not only was last night's win over Vancouver an answer in terms of bouncing back with a win, but it also victoriously addressed many of the issues we had with the Stars' pre-Thanksgiving play that had left much to be desired.
Defense, of course, was a big area of concern. Not only did some of us make negative comparisons between the Stars' performance without versus with John Klingberg, but we also noted that Esa Lindell's level of play did not seem quite on par with an NHL performance. However, the Stars turned those conclusions on their heads against the Canucks last night.
Dallas Stars Batten Down Hatches, Defeat Canucks 2-1
John Klingberg played a cleaner game, according to Lindy Ruff, who called it much more simple than some of Klinger's failing efforts in previous games. He got back to a two way game, and the results it yielded in terms of defensive scoring were notable.
That translated into success on a larger scale for the entire defense. Though Esa Lindell had trouble keeping up with Nashville, he came back better than before against the Canucks.
Not only did he score his first NHL goal (which would have been his second, if not for the tip of Radek Faksa's stick), but he was credited with playing a solid game. Although Lindell chalked his great offensive performance up to luck, it seems like he took Wednesday's mistakes and turned them into lessons learned.
Lindy Ruff praised the defensive contributors, but did admit that offensively, the Stars have some tweaks to make. The forwards are still working to find the best approach for the Stars to be relying on their whole team evenly for scoring.
But seeing the Dallas Stars recognize shortcomings and patch the holes as quickly as they have done this week is very encouraging. The Stars will need to focus on offensive measures to build on the improvements they've been able to achieve so far. Hopefully, they will be able to make all these changes and more of them stick in time for their match up in St. Louis on Monday.
More from Blackout Dallas
This article originally appeared on