Dallas Stars Items to Buy for the Holiday Season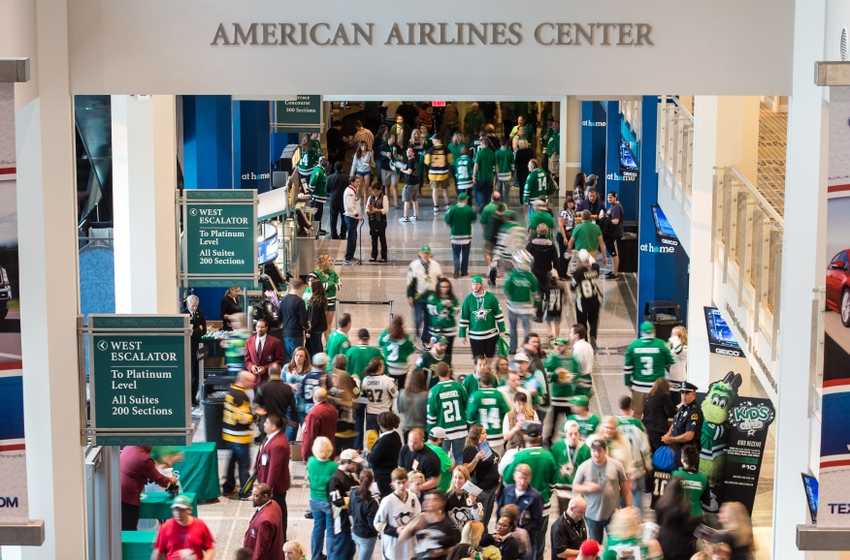 The Christmas holiday is just around the corner, and chances are you aren't probably still looking for some gifts. Why not go the Dallas Stars route?
The day after Thanksgiving in the United States is an interesting holiday. Americans will go out to various stores and venues at ridiculously obscure times to purchase various items. This year that should include Dallas Stars gear.
Now there might be some confusion over what exactly to purchase, but there are so many options it would be hard to go wrong.
Jersey
Perhaps the most obvious answer would be a Stars jersey. Hockey games are cold and the winter time is coming, which make Dallas Stars jerseys one of the best options to buy today.
Not to mention that Dallas' sweaters are particularly well put together and have a uniqueness that differentiates them from others in the league.
Jerseys are a great option too, because they are one of the most customizable items the NHL offers. Dallas has a number of great players to put on the back, but there are also options for personalization with the sweaters as well.
Miscellaneous Items
Whether out of need for stocking stuffers or personal use, Dallas Stars accessories are another great purchase on Black Friday. Everything from hats to license plate covers are offered with Dallas Stars logos and they are all great.
Little things like a jersey for a dog or a lanyard for name tags make it possible to express being a Dallas Stars fan without being overwhelming.
Not to mention that the little things like key chains and bracelets are significantly less expensive than the traditional jersey or customized items that are available.
Tickets
Lastly but certainly not least, Dallas Stars tickets are a great option to purchase this holiday season. While gear is a great gift to give and receive, there is nothing quite like going to a hockey game live, in person.
The air is cold and the pressure is high. There are fans from both teams and from the minute the puck drops, there is an intensity like none other.
Regardless of where the seats are, there is something to be excited about at an NHL game. Even if going to Stars home games is not possible, they visit each arena at least once every year. That alone makes attending a Stars match-up all the more simple.
All in All
The holidays, however, are meant for time to be spent doing things you love with the important people in your life. Whether or not that includes purchasing Dallas goods is up to you.
We just happen to think that jerseys, accessories and Stars tickets are a pretty good way to go.
More from Blackout Dallas
This article originally appeared on