Dallas Stars: Have They Finally Found Their Turning Point?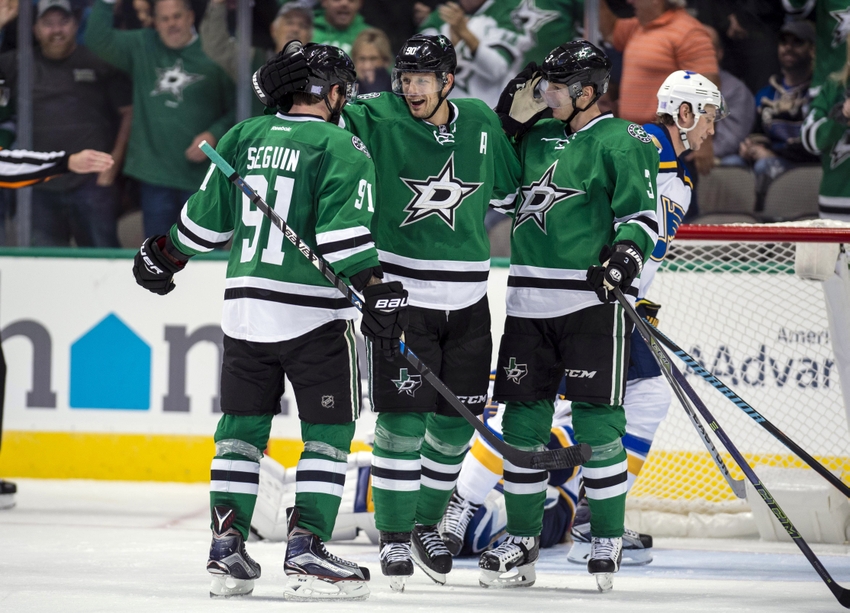 After beating the Colorado Avalanche on Saturday, it seems as though the Dallas Stars are slowly remembering what it takes to play a quality style of hockey on a regular basis. Are they ready to turn a corner?
If you've ever driven a car before, you probably know what it's like to use a GPS. At some point in life you have needed to go somewhere, but didn't know exactly how to get there. So you plug it into the GPS and then follow the route it selected for you.
Only sometimes, there are some crazy directions. For example, when there is road construction that has not been updated in the GPS system, it will have to recalculate and get you back on track.
One of the biggest inconveniences is the short notice that some GPS will give you when exiting or turning. When you are in the middle of a jam-packed four-lane road in bumper-to-bumper traffic sitting in the far left lane and the GPS tells you, "Turn right in 100 feet." Yeah, sure. No biggie.
That's what makes driving an adventure, I guess.
The Dallas Stars have definitely looked as though they are following a GPS on the fritz this season. Their ride has been nowhere near perfect and at times it has looked as though all hope is lost. The journey from point A to point B has been filled with unexpected circumstances and detours, but Dallas has gotten through them all (at least for now).
Dallas Stars Prepare To Host Emotional Hockey Fights Cancer Night
So now the biggest question of them all remains: when will the Dallas Stars hit their turning point?
Obviously every struggling team must hit a turning point sooner or later if their dream of clinching a playoff berth is to become a reality. Some teams never hit a turning point and end the year at the bottom of the rope in the standings. Then you have the handful of teams that are consistent throughout the entire year and don't need a turning point (*cough* 2015-16 Dallas Stars *cough*).
But for the 15 or so teams wedged in between these two groups, a turning point must occur at some point or another.
After defeating the Colorado Avalanche on Saturday night, it seemed as though the Stars were quickly flicking on their turn signal and approaching the turning point. But have they found it? Or is it within sight?
Yes, it was a win against the struggling Colorado Avalanche. But the Avs still put up a scrappy and desperate challenge, and Dallas fended them off and put them down in a 3-0 victory. The win turned the heads of not only Stars fans, but also the NHL.
Over the past week, it has seemed as though the Stars have finally begun to find their groove. Their play is becoming more consistent, they are becoming a more fluid three-headed monster (offense, defense, and penalty kill), with no one head getting too overinflated.
Sure they concluded with a mere 1-2-1 on their most recent road trip. But over the last three games, we've seen a new version of Stars. They actually earned a win against Detroit on the second night of a back-to-back, had a bad third frame that outweighed their strong play in the first and second against the Penguins, and then finished it all up with the win over the Avs.
So they are starting to earn their wins. The only problem is, the wins aren't falling on a nightly basis. But while that would be extremely beneficial for a hockey team, there's really no way it can be done. Every team has to lose at one point or anther. They just need to avoid discouragement when the puck doesn't bounce their way and they drop a game or two. But if they keep playing like they are, the wins will come.
Tyler Seguin (nine goals, 27 points) is getting back to his superstar form, and Jamie Benn (seven goals, 21 points) is slowly remembering his identity. The offense is reaching for the level of consistency they sat at last year, the defense is starting to mold together, and Kari Lehtonen and Antti Niemi are making the big saves and contributing in any other way they can.
The Stars are now at 10-10-6 with 26 points. Their record is not horrific, considering the circumstances they have endured this year. But they definitely need to find a turning point if they are going to salvage this season.
Is that turning point already happening? In other words, have the Dallas Stars already begun the process of turning the corner? Their performance over the last three games was impressive, but it has to go deeper than a couple of games.
The team from the last week is not the team that we were introduced to at the beginning of the year. There's something different about them, and it's a good kind of different. The month of December offers the Stars a golden opportunity to get back into the thick of things. It's up to them whether they do anything with it though.
Tonight's game will help prove if the Dallas Stars are truly beginning to buy in and take control of their own destiny or if they are going to sink back into the pit of mediocrity. They have yet to win more than two games in a row this year, and a winning streak is absolutely necessary. Let's see what Calgary has in the bag.
More from Blackout Dallas
This article originally appeared on