Dallas Stars Fall Apart Completely in 6-2 Loss to Penguins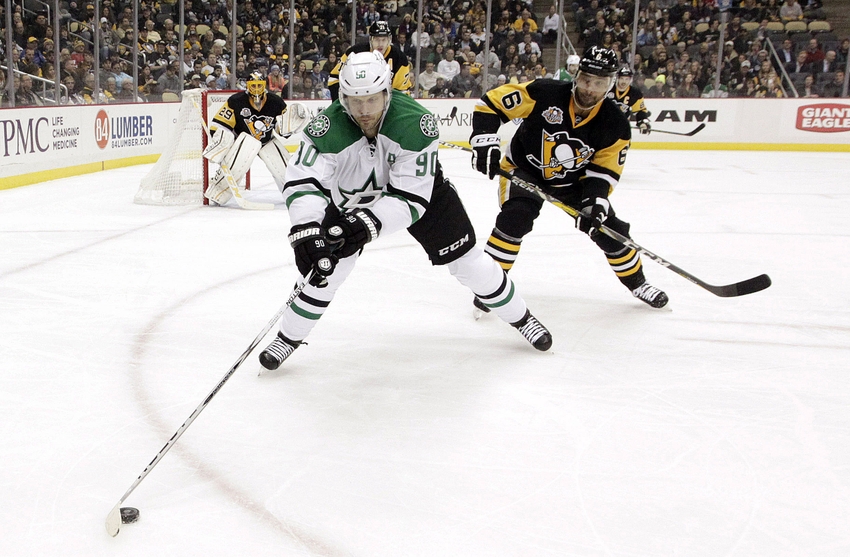 VS.
| | | | | |
| --- | --- | --- | --- | --- |
| | 1 | 2 | 3 | T |
| Stars | 1 | 1 | 0 | 2 |
| Penguins | 1 | 1 | 3 | 6 |
The Dallas Stars did not execute well enough in any zone as they fell to the defending champion Pittsburgh Penguins, 6-2. This marks the third loss of their four-game road trip with them having only earned one point in an overtime loss to the Blues on Monday.
Game Recap
The first period was fast-paced and featured a lot of quality scoring chances. Pittsburgh, however, was the first to score when they took a 1-0 lead at 8:47 of the period. A few minutes later, though, Devin Shore tallied his second goal of the season to tie the game, 1-1.
The second period had special teams at its forefront. The Penguins scored on a five-on-three opportunity to take a 2-1 lead while Tyler Seguin and Jordie Benn sat in the box for tripping and delay of game respectively.
Seguin then redeemed himself as he tallied a beautiful power play goal for Dallas, netting it top shelf from the goal line. Sidney Crosby then scored one late in the period to put the Penguins up 3-2, a lead that they took to the second intermission.
The third period saw Dallas push hard, but ultimately give up a goal late to trail the Penguins 4-2. They added an empty-net tally and another goal after that to win the game 6-2.
Thoughts and Observations
The Speed Factor
The Penguins and Stars are both rather fast teams. They play a similar style of hockey in the sense that offense is at the forefront of their focus and defense follows from there.
Tonight, the Penguins showed that they were superior to Dallas in their play to defeat the Stars, though. Dallas was successful at entering the offensive zone and making their own chances, but could not solve Marc-Andre Fleury for the most part.
Seguin's goal in the second period was a beauty for sure, but Dallas lacked that certain oomph they needed to come out on top. Meanwhile, Pittsburgh looked nothing like a team that lost in New York last night to the Islanders.
They were moving the puck flawlessly to and from one another in every zone, making passes that seemed nearly impossible look easy. They managed to create chances out of nothing and benefited greatly from that.
Niemi Stood Tall, Considering Circumstance
In all of the chaos that was this match-up, Stars goaltender Antti Niemi managed to play rather well. He stopped a number of high risk chances that were within ten feet of him with ease. That includes a few from the likes of Crosby and Evgeni Malkin.
Ironically enough based on last season, offense has been the issue for this Dallas Stars group. As much as Niemi and Kari Lehtonen would like to help out in that department, their focus needs to remain in the defensive zone.
Tonight Niemi was able to do that and maintained a high level of play despite a less than desirable result. No. 31's play, before the closing five minutes of regulation, was good enough for Dallas to pull out a point at the very least. However, their lack of converting in the offensive zone unfortunately prevented that from happening.
This game's score is one that does not accurately display the closeness of the game itself. Dallas was in the game when the puck dropped on the third period, but they completely and utterly fell apart in the final 20 minutes. There is not much else to say than that.
Moving Forward
With this one behind them the Stars will look to salvage something positive from this road trip as they head to Colorado on Saturday night to take on the Avalanche.
More from Blackout Dallas
This article originally appeared on