Dallas Stars Down Oilers 3-2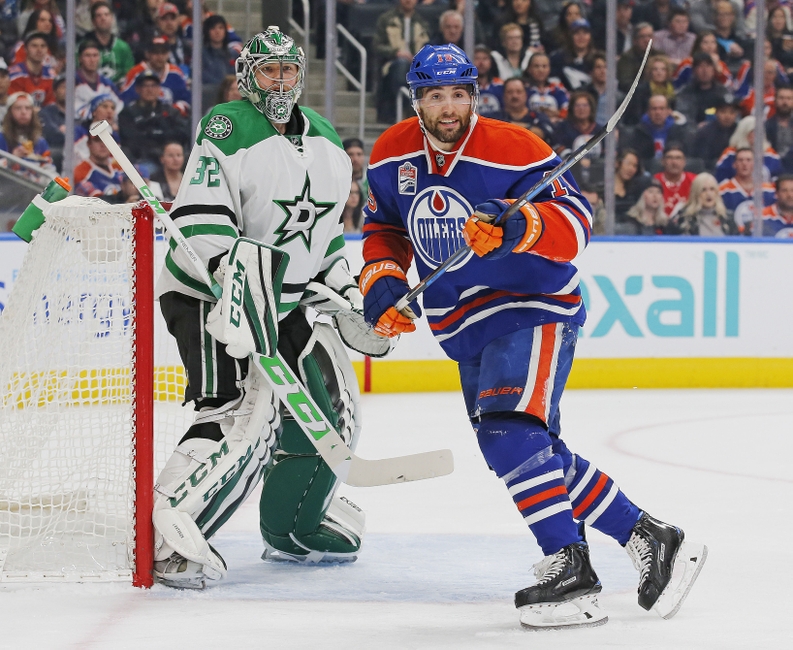 3

2
The Dallas Stars took the early lead mere seconds into the first period, with a laser-beam from Lauri Korpikoski. The Oilers answered not long after when Kari Lehtonen lost control of a rebound.
However, the Stars stayed hungry in front of the net, and it earned them a PPG from a Tyler Seguin shot/ Patrick Eaves tip in. Right before the buzzer, the Oilers equalized again. The Stars were the only ones to score in the second period, when Antoine Roussel capitalized on heavy traffic in front of the net.
Both teams played through the rest of the second and the third scoreless, and the game closed out 3-2 in the Stars' favor.
Thoughts and Observations
Getting their groove back
Multiple Dallas Stars players seem like they are getting back into the swing of things. Jamie Benn's usual confidence with the puck was out in full tonight, and Seguin was hitting his stride as a playmaker as well.
Roussel also extended his point streak to five games. A major contributor in this sudden productivity surge may well be the new lines. Since Ruff has split Benn and Seguin, each seems to be contributing well.
Beware of the rebounds
One thing the Stars didn't handle as well as they could have tonight was rebounds. Not their own; the Stars have been exponentially improving in their ability to crash the net and create traffic in order to take full advantage of their shots.
However, in their own zone, rebounds were a bit of a problem. Many bounced right off Lehtonen awkwardly tonight, creating more chances for an already dangerous offense. Many times, the Stars were out of breath and spent because they simply could not clear the puck out of their own zone.
Still suffering inconsistency issues
Although the Stars played an overall good game, they still struggle to maintain a consistent level of intensity throughout sixty full minutes. They came out strong and scored almost immediately, but cooled off substantially over the next two periods to the point that the Oilers had pretty much taken control through the second half of the third.
Obviously, the Stars didn't pay the price this time, but they might in the future if they continue to become complacent or lax or tired before the game is over.
The Dallas Stars will move on to Vancouver to take on the Canucks Sunday at 3 pm. Hopefully they will be able to rest and recover from the back-to-back play and come back ready to play this game's first period three times over.
More from Blackout Dallas
This article originally appeared on