Thanks to second chance at life, Peverley retirement highlights post-hockey priorities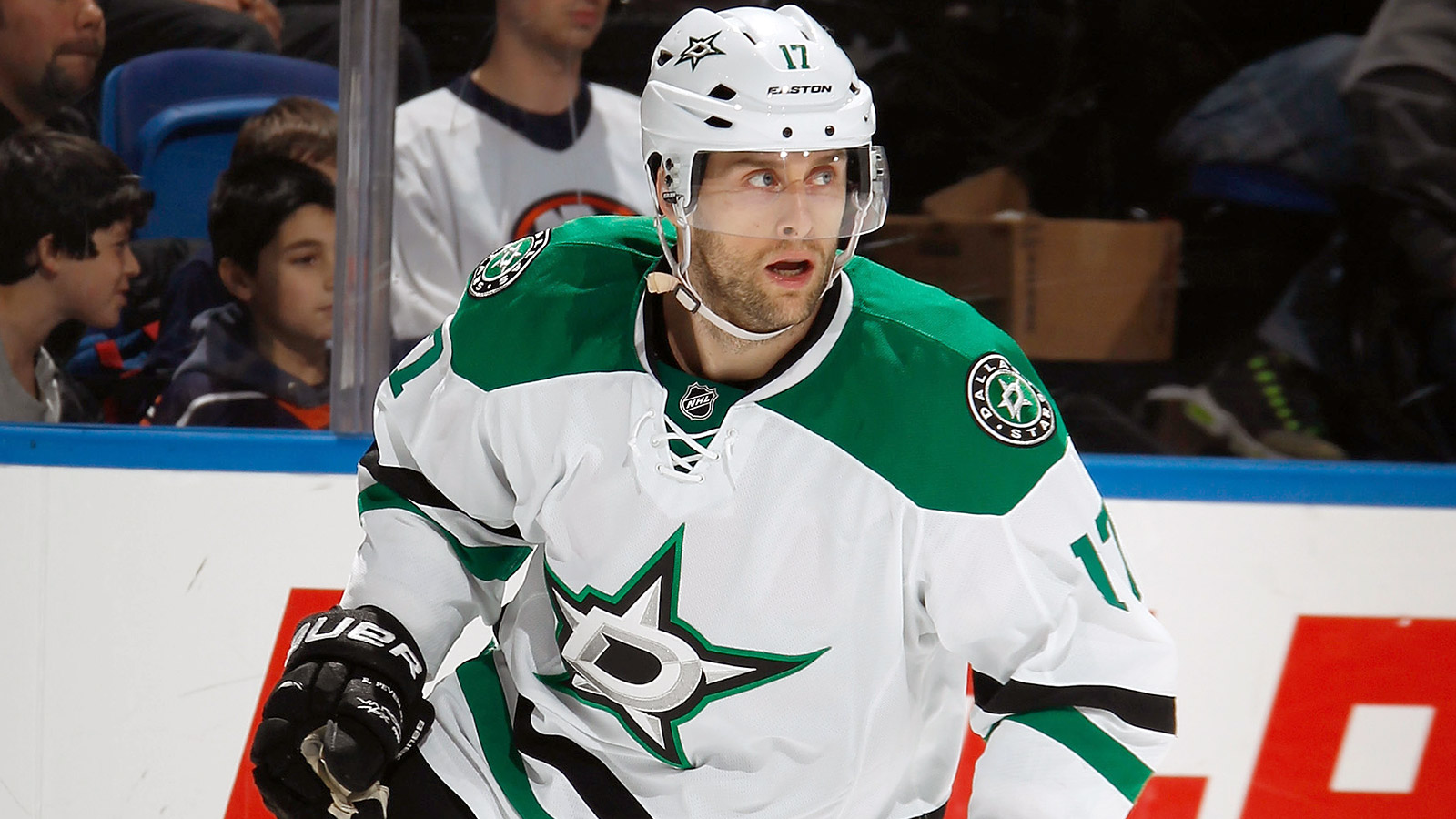 On March 10, 2014, a shocked and horrified Dallas arena went silent when Rich Peverley collapsed on the Stars bench. His heart had stopped. The sight was so alarming that players from the opposing Blue Jackets signaled to referees, trying to catch their attention to get play stopped while medics worked quickly to revive Peverley.
Most fans saw the shaken teams, the halted game, the lifeless Peverley. But Peverley has remained mostly out of sight since that game, one that would be his last in the National Hockey League.
Peverley's silence is not due to faltering health; rather, it's the opposite. According to a recent interview Peverley gave to the Dallas Morning News, Peverley has been perfectly healthy since medics revived him. He had surgery to help correct his irregular heartbeat and had a defibrillation device installed in his body, and he has not had another incident.
But Peverley was given a second chance at life following that final game against the Blue Jackets, and the 33-year-old and father of three was trying to decide what to do with it.
Ultimately, Peverley decided to retire. Now that his hockey career is behind him and the difficult decisions have been made, the former forward finally felt comfortable opening up to the media about this past year of his life in a portrait written by the Dallas Morning News.
Of all the topics Peverley addressed, the look into his decision to retire was one of the most compelling.
"It was a very tough time, and that gave me a lot of reasons to think about life and, to be honest, to be quiet," Peverley told the Dallas Morning News of his thought process over the last year of his life. "One of the main reasons I didn't do any interviews was because I really wanted to take the time and figure out what I wanted to do as a hockey player, as a person, as a husband, and a father. I wanted to figure out what path was good for me in my second chance on life."
It is hard to fault Peverley for his family-centric priorities. After all, fans who are starting to see the long-term effect of concussions are becoming more sympathetic to post-hockey quality of life for players. Johan Franzen of the Detroit Red Wings has been out with a concussion since last January. It is not the first time he suffered a concussion, and his continued headaches and extreme fatigue have many worried about his long-term health.
Franzen was recently cleared to play for the Red Wings, and while Peverley said he too could see himself returning to the ice for a few more years, Peverley's health scare was a reminder, he said, that there is more to life than hockey. So Peverley told the Dallas Morning News he instead plans to work with the American Heart Association and help others. He also said he looks forward to spending more time with his family at home in Ontario.
Most of all, Peverley will look to enjoy the hopefully long life he still has in front of him.
(h/t Dallas Morning News)
MORE NEWS:
Want stories delivered to you? Sign up for our NHL newsletters.