Dallas Stars' Blue Line Variance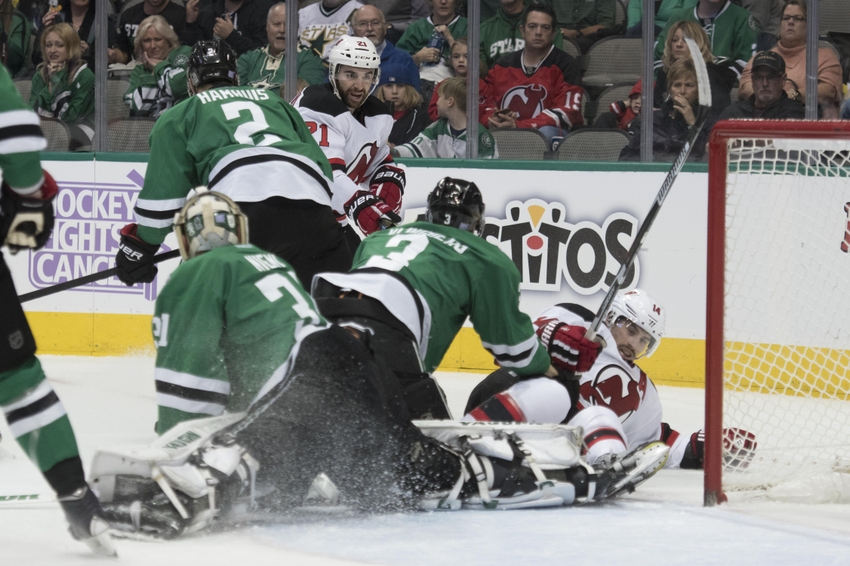 The Dallas Stars have a lot to work on, but their defensive play remains the most puzzling part.
With yet another loss- once again coming in overtime- under the Stars' belt, it seems multiple things are holding them back. One thing that they waver continually on, though, is their defense. At times it seems like it has made leaps and strides since last season, and at times it seems it has reverted back to its prior state. We're on a blue line roller coaster ride; you never quite know what you're going to get.
Let's admit it up front: the defense had its shining moments last night especially, to be sure. Both Jordie Benn and Patrik Nemeth had some truly courageous shot blocking and denying moments, one of which hopefully will not keep the elder Benn on the bench in the future. The defense (ahem, looking at you, Stephen Johns) also had big hits throughout the night.
The acquisition of physical players is, I believe, what has allowed players like Jo Benn and Nemeth to really start shining in their own right. Knowing that there are big guys able to display that aggression when necessary has freed up other defensemen to focus on other aspects of play and not try to be jacks of all trades in their own zones.
NHL Daily: Hockey Hall of Fame Inductions, Eric Staal, Dallas Stars
But we can clearly see, from the addition of another L to the win column, that the defense is still struggling as well. Losing obviously isn't all on the defense; you can't win from good defense alone and you can't lose from bad offense alone.
They work together to make dreams come true, and that's the area that the Stars have been recently lacking in.
That neutral zone. Elusive, dangerous, terrifying. A prime place for turnovers. And the Stars defense (not naming any players in particular, but maybe more those of the Swedish variety) has been cranking out turnovers like nobody's business.
While there were a few promising moments where the offense and d-corps seemed to be working together well, in the end, they didn't play nice enough to achieve the synergy that produces wins.
And the defensemen were taking shots, so we know that the perfect state of collaboration doesn't lie solely in defensemen acting more offensive-y. So what is left then? The forecheck and the neutral zone.
And these seem to be areas in which the Stars could practice their application of pressure. They've recently become much better at crowding in around the opposing net to catch the rebounds, but once the puck leaves that vicinity, all bets of good, consistent pressure are off.
Next game, I'll be looking to see the turnover problem addressed and eradicated. The Stars should be retaining the puck when they have possession, as well as stealing it from the other team. They need to play the other side, the devil's advocate, and start being the team that the puck is turned over to, instead of always being the team that the puck is turned over from.
More from Blackout Dallas
This article originally appeared on