Cory Schneider Must Build Off Current Momentum
Nick Villano/FanSided via Pucks and Pitchforks

Fansided
Cory Schneider comes off two straight stellar performances. The New Jersey Devils' playoff hopes hinge on his ability to keep the momentum going.
The New Jersey Devils just won their second game in a row thanks to Cory Schneider. The Devils netminder just posted back-to-back one-goal performances after months of underwhelming play. After beating the Columbus Blue Jackets 5-1 on Saturday, he posts a 2-1 win against the Buffalo Sabres on Monday night.
More from Pucks and Pitchforks
Schneider has been nowhere near what Devils fans expect this season. His .912 save percentage ranks 26th in the league. This, after he received 10 votes for the Vezina Trophy less than one year ago. The year has gone so bad, some fans have even talked about the possibility of trading the 30 year old.
At one point, the questions of his value to this team were valid. It wasn't even that long ago. Just two weeks ago he was pulled when he allowed three goals in a period to the Los Angeles Kings. Just over a month ago, he posted a .887 save percentage in the entire month of December. It is hard to trust Schneider after just two games, but the Devils don't have much of a choice. Keith Kinkaid has been very good this season when called upon, but he's coming off his own bad performance where he was pulled against the Washington Capitals. If the Devils are going to turn this into momentum, then Schneider needs to take them there.
The most recent game, Schneider was very good. He allowed one goal that can best be described as a fluke. Tyler Ennis did a spin move from an impossible angle and threw it at the net which somehow found the five hole. Besides that, Schneider stopped everything the Sabres came at him with. That is what the Devils expect out of him after how he's played the three seasons prior.
While the Devils are technically only three points out of the last Wild Card spot, the games at hand and teams in front of them makes it feel much worse. They need Schneider to play better than he's played all season long to continue their building off this two game winning streak. There is no chance this team can even continue a run towards the playoffs if Schneider plays at some of his low points this season.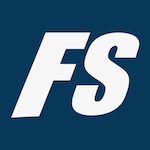 Apply to FanSided.
Start your application process by filling out the fields below
The team plays their next four games at home once they come back from their bye week. Unfortunately, the team has been terrible at home as of late. They start with the San Jose Sharks on Saturday, who leads the Pacific Division. Afterwards they play Colorado, Ottawa and the New York Islanders. Three out of four wins gives this team the confidence it needs. It puts them right back into the thick of things, and will make the last month and a half of the season fun to watch. It's all up to Schneider.
This article originally appeared on