Columbus Blue Jackets Win 6 Straight at Home, Set Record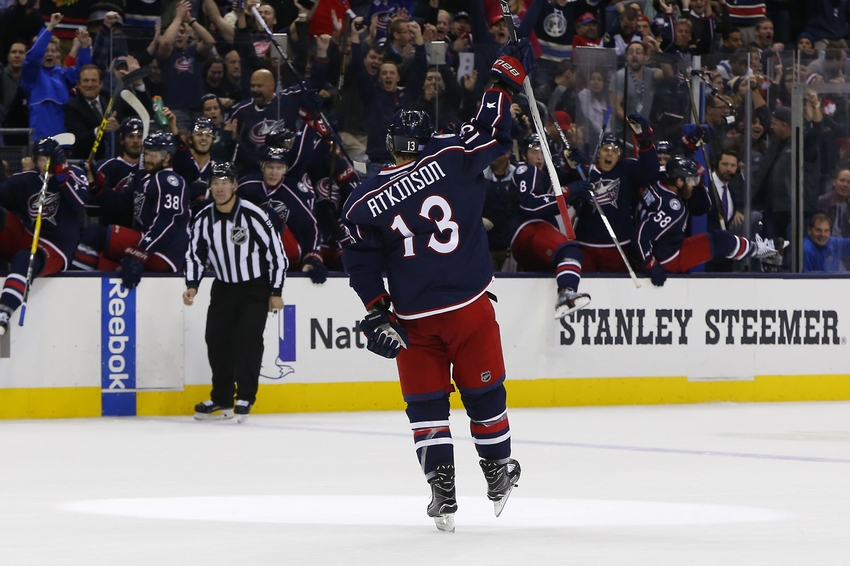 The Columbus Blue Jackets have tied a franchise record of 6 straight home wins with an overtime win against the Washington Capitals.
Nationwide Arena was not friendly to the Columbus Blue Jackets with them dropping the first two home games of the season, but the team bounced back with six straight wins in front of the home crowd.
The Columbus Blue Jackets have not always given the home fans the best product in recent years but if the trend of them being dominant at home continues the Blue Jackets will be a force to be reckoned with in the playoffs.
Winning at home is huge in this league because wins on the road come at a much stiffer price. The Blue Jackets have to continue to win at home, or they will not be relevant after the All-Star break. Also winning breeds more attendance which makes it even harder for their opposition.
The Blue Jackets have scored an outstanding 25 goals in their last four home games. Columbus scored ten goals against the Montreal Canadiens and eight against the St. Louis Blues. These numbers shouldn't be expected, but it does show that the Blue Jackets have a scoring power that was not seen in past years.
Columbus fights back and beats Washington in Overtime
Columbus' recent success can also be attributed to the Jackets playing their game and not letting other teams dictate the game. In the team's most recent game the Blue Jackets showed a lot of heart. Zach Werenski stole momentum from the Capitals with a snipe to tie the game up with 6:58 left to play.
After Werenski's goal, Washington seemed to take the game back with a goal shortly after,  Jackets challenged the goal bringing the goal back bringing the Columbus faithful back into the game. The game went into overtime, and it was all Columbus from there with Brandon Dubinsky winning the draw back to Atkinson who put the puck in the net which sent the fans home happy.
This game was one that in the past that the Blue Jackets would have come close but wouldn't be able to close out. This is a game that the Blue Jackets showed a difference from years past, and can build on.
If Columbus can continue to win at home, they will be relevant at the end of the year. After last year that is all that can be asked of them after such a poor showing for a team with such high expectations.
More from Union and Blue
This article originally appeared on