Columbus Blue Jackets: Mirroring Last Year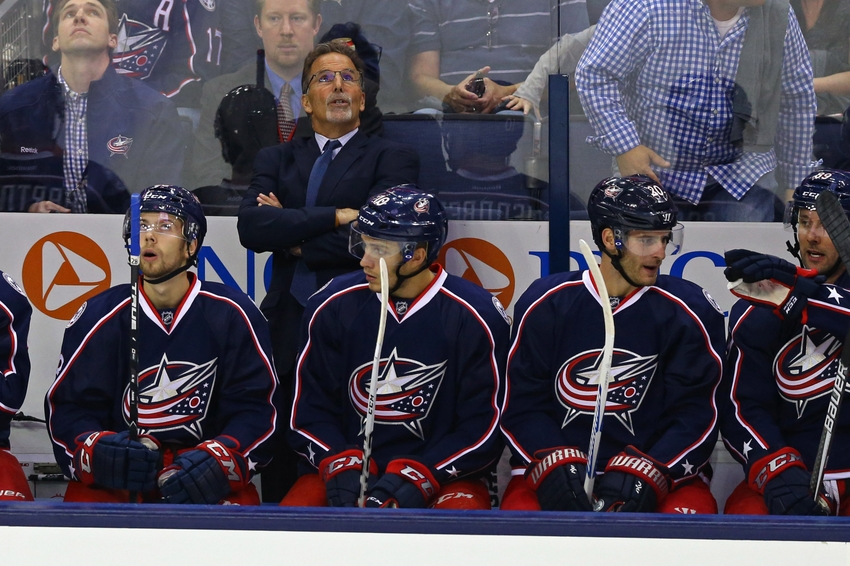 The Columbus Blue Jackets have started off the season 0-2, but the season is not over quite yet.
Fans in Columbus may be thinking they are having deja vu with the team winless early on after a tough opening night loss.  Followed by another loss on home ice. The Columbus Blue Jackets played a good first two periods against the Bruins, but they gave up five straight goals in a 6-3 loss on opening night.
After a tough opening night loss, the Blue Jackets looked sluggish early on against a tough San Jose team. The light seemed to go off early with the Blue Jackets fighting back hard, but they could not get over the slow start falling 3-2.
With two straight loses their are very few bright spots, but the youth seems to be improving. Josh Anderson stood out in the San Jose game along with Zach Werenski. Anderson scored late in the game, but this is not what stood out. Josh fore checked incredibly hard and made smart plays to keep the Blue Jackets alive. The goal was a product of Anderson's hard work.
Along with Anderson, Werenski has been a player that has jumped of the screen. He has played great defense and tallied a point in each of his first two NHL games. Werenski had an assist in the loss to the Bruins, and he scored his first NHL goal against the Sharks.
While these two have been impressive early on some of the Blue Jacket's veterans, have seemed to be a step behind. The Blue Jackets have been sluggish on both ends. Coach, John Tortorella has not found a mixture that seems to work so that the line combinations will be a work in progress.
If the Blue Jackets can beat the Blackhawks on Friday, the narrative may change, but they will have to play a complete game. The team has shown flashes, but they have not been able to play a full 60 minutes.
Fans in Columbus have every right to be in a panic with this year almost mirroring last year, but it is still too early to tell what this team is exactly capable of doing. If the Blue Jackets cannot get a win in the next game or two, the panic level could be even higher than last year.
More from Union and Blue
This article originally appeared on