Colorado Avalanche: Three Broken Players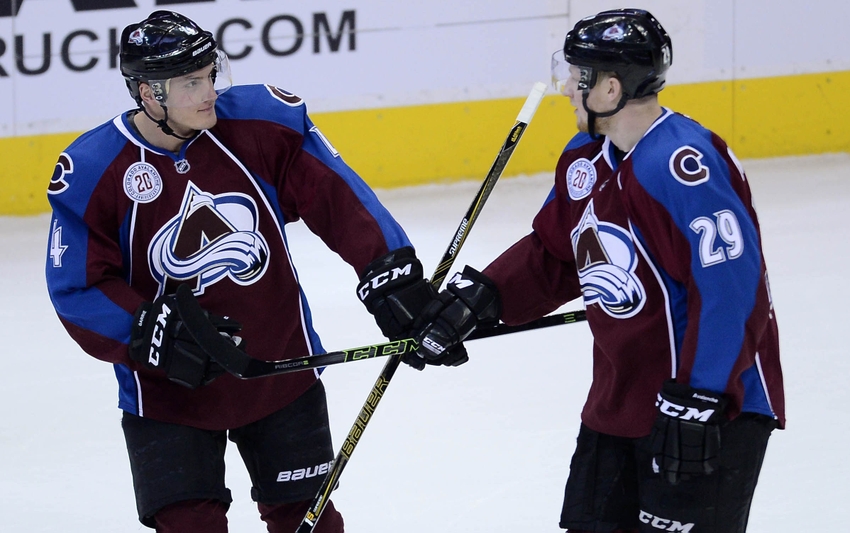 Three broken Colorado Avalanche players and how to fix them.
The Colorado Avalanche are a broken hockey team. They aren't a bad team, they're just broken. There are three broken parts, but all of those parts are fixable. If the Avs are able to fix those parts, they might become a really good hockey team. What's broken? How do we fix it? I've created this handy guide to help the Avs and fans.
Broken: Nikita Zadorov
Problem: Takes too many penalties
How To Fix: The easiest way to fix Zadorov's penalty problems is to not play him. I know that's pretty extreme, but right now he's hurting the team way more than helping them. The kid is only 21-years old and he's only played in 104 NHL games. I think it takes young defensemen at least two full seasons to mature into the player that they're going to be.
Zadorov is still 60 games away from completing two full seasons. There is plenty of time for him to improve and become a disciplined player. Maybe sitting him for a game wouldn't be so bad. On the flip side, it could drop his confidence even lower. It's a tough balancing act for coach Jared Bednar.
Other Solutions: Tell him he's not allowed to pick the blade of his stick off the ice unless he's hitting the puck. Failure to adhere to this rule gets him 20 seconds on the bench. Ask the refs really nicely to stop calling a penalty on him. Complain to the league offices that he's being unfairly targeting by refs. That he's a retroactive victim of all the no-calls that Zdeno Chara has gotten throughout his career. Trade a 3rd round pick to Buffalo for Ryan's O'Reilly Discipline.
More from Mile High Sticking
Broken: Nathan MacKinnon
Problem: Isn't scoring
How To Fix: Put the puck in the net. Duh.
We all had high hopes for MacKinnon following his brilliant performance in the World Cup, but he only has three goals on an estimated 163 shots this year. He's not scoring due to a lack of trying. He's just not scoring.
Other Solutions: Let him know that if he scores, the Colorado Avalanche are more likely to win. He probably knows it, but reinforce it just to be safe. Tell him that if he scores, he'll no longer have to play on a line with Jarome Iginla. Sometimes threats are the best solution. Don't let him score in practice or warm-ups. Maybe he's scoring too much there and doesn't have anything left for the game? Start up trade rumors. It worked for Matt Duchene last year.
Broken: Tyson Barrie
Problem: Has fewer points than Nick Holden
How To Fix: Score more points than Nick Holden. It shouldn't be that difficult. I know that Holden plays on a better team, but Barrie is a much better player. At least that's what his contract tells me.
Other Solutions: Find a time machine that brings back Patrick Roy. Listen to him when he said that Barrie is a bottom pair defenseman and trade him for Jacob Trouba. Having Trouba on the team also means Matt Duchene doesn't suffer a concussion. Double win. Tell him that Nick Holden has more points than him. Maybe Barrie doesn't even realize it? And when he's told, hopefully that is all the motivation he needs.
This article originally appeared on