Colorado Avalanche: The Excitement for the New Season is Here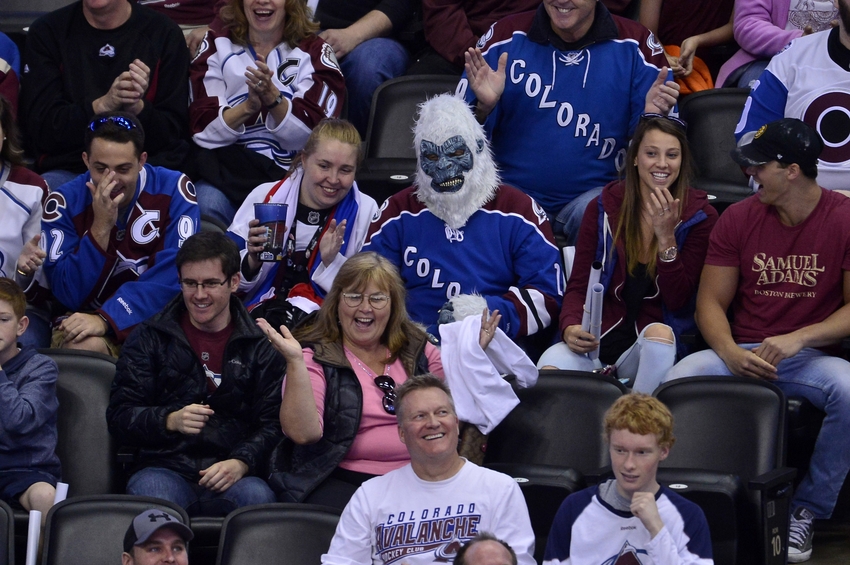 Colorado Avalanche players are starting to return from the World Cup of Hockey, and a short training camp has ended; thus, the excitement for the new NHL season is here.
The Colorado Avalanche players have one player — Matt Duchene — left at the World Cup of Hockey because Team Sweden was upset by Team Europe on Sunday. Now all attention turns to the upcoming Colorado Avalanche season as the excitement begins.
Nathan MacKinnon and Erik Johnson will return to the Avs on Monday, according to the Denver Post. Gabe Landeskog, Carl Soderberg and Semyon Varlamov will make their returns to the team on either Wednesday or Thursday.
All of those players are allowed two days off for recovery from the World Cup, according to the Denver Post. Nonethless, they could return sooner if they so please.
The preseason begins on Tuesday against the Minnesota Wild. The roster will be whittled down from there, and eventually the Colorado Avalanche will have a 23-man roster.
You have to think that with five of the six players returning from the World Cup within the week, Jared Bednar is going to end up sending rookies to the juniors and AHL soon.
More from Mile High Sticking
With two of the three top centers — depending on what position they end up playing — the No. 1 defensemen, the current No. 1 goalie, and the top left winger returning, training camp lineups should be tweaked as well.
However, with little time to implement his systems, Bednar certainly has to be in scramble mode as he tries to get everything set in place.
Jared Bednar's Systems Need to Take Hold in Time
Fortunately, Bednar's systems seem to be resonating with the players, as John Mitchell put so eloquently:
He wants us on routes — like football to a certain extent. He's like, 'When we go D-to-D, I want everybody going this way.' Obviously, there are different circumstances with guys changing and stuff but in a perfect world, he's 'This is what I want you to do.' And it's tempo. It's speed. It's north-south. We're going one-way only. There's not going to be D-to-D to hinge, back to D. That's when forwards are just [circling] and you're all over the place and the D don't have options.
Oohhhhh that makes me giddy like every time I waltz up to Pepsi Center on opening night. And I can tell you right now that when I take that stroll on October 15 I am going to be sporting a set of butterflies worthy of the Butterfly Pavillion because this year I'm extra stoked to see the "new" team.
I'm not going to riddle this post with quotes from players about Bednar's new systems because I bet most of you fans have the read them all, but man is he giving this city something to talk about.
Here's a nice gem though:
A couple quick hits on the video:
Bednar's mention of "daily habits", "attentional to detail" and "work ethic" is refreshing
Everyone is getting an equal look at camp, there are no "locks" on roster spots
The system is something that will be re-edified throughout the season
"Habit" and "repetition" are nice words to hear when discussing practice techniques
If Bednar continues to ensure that his players pay attention to detail, then the Colorado Avalanche will certainly be a structured team.
Now, Avalanche fans will get to see if the talent is there to play within that structure.
Conclusion
With the World Cup of Hockey concluding over the weekend, and preseason beginning on Tuesday, it's time to get ready for the upcoming NHL season. It's been a long six months folks, a brutal cold spell amongst the hottest months of the year.
Now — when it gets cold again — the heat will set in as hockey once again becomes part of the consumer driven entertainment market.
But who cares about that right? I'm just here to watch hockey, and I could care less how you label me because of that fanaticism.
It's going to be an exciting year, and no matter the results Avalanche fans will have plenty to talk about. A new coach, new systems, and new players will only help to fan that fire.
It's time to set in for the long haul, the most glorious time of year.
This article originally appeared on