Colorado Avalanche: Quarter-Season Review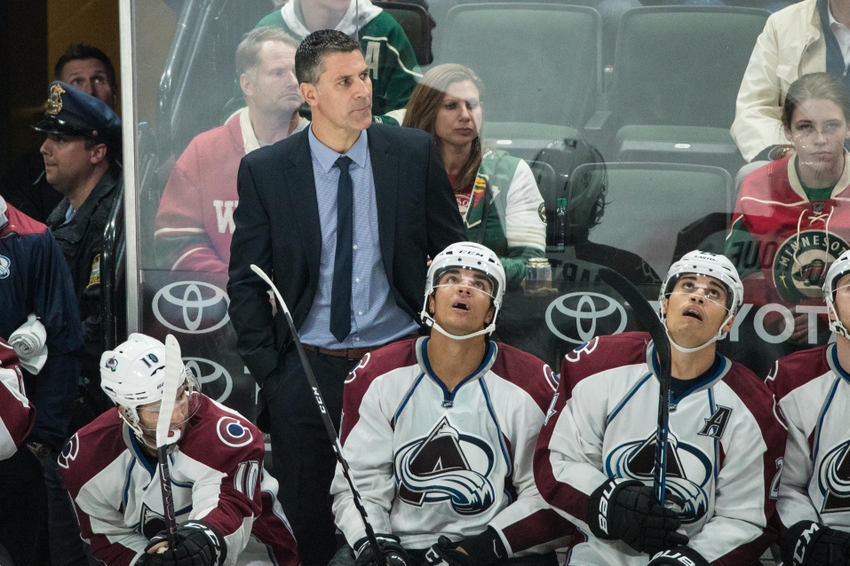 With nearly a quarter of the season behind them, the Colorado Avalanche have seen mixed results thus far.
The Colorado Avalanche will be a quarter of the way through the season after Tuesday's game against Nashville. In a season that has so far been a mixed bag, let's take a look at how they've done so far.
The Bad
First of all, let's assess the obvious: things are clearly not going as well as any of us hoped. The Avs have struggled to bounce above .500 all season, and as of now, don't look primed for a playoff run.
From a numbers game, there are three main factors I can identify. For one, the team isn't shooting enough, as they are currently dead-last in CF in all situations. This team isn't shooting enough, and thus, the offense has been lacking.
More From Mile High Sticking: Gabe Landeskog's Invaluable Intangibles
To compliment that point, the Avs also have one of the lowest shot percentages league-wide as well. When they are shooting, nothing is going in. In addition, Semyon Varlamov's save percentage is also mediocre at .904, which isn't helping.
But how do we explain these numbers? What is causing the Avalanche to be so lacking on offense?
One theory I have is that the team is currently transitioning away from the build Roy preferred to a build more suitable for the NHL. Unfortunately, they don't have much flexibility to upgrade their roster, as Jarome Iginla and Brad Stuart's contracts are still on the books.
More from Mile High Sticking
This is preventing the team from building a true top-6 that will be able to compete in the playoffs. At this point, we can only hope Iginla waives his no-movement clause, or wait out the season until the team can reinforce it's offense.
Another theory on the lack of offense is that the team lacks a good offensive system. Jared Bednar and Nolan Pratt are both known as defensive-minded coaches, which leaves Tim Army as the primary offensive voice.
While good things are said about Army within the organization, results have been lacking since he joined the team in 2011. I don't expect him to get the boot mid-season, but I could see Bednar wanting a fresh voice to run the offense next year.
So clearly the team still has it's issues, but what positives can we take away so far?
The Good
Under Bednar, the team has constantly ranked as one of the best teams when it comes to Corsi-Against, an area that the team finished dead-last in last year. This is because Patrick Roy knew nothing about modern defense, and, given the team's lack of playoff berths, it showed.
Preventing shots on net has taken pressure off of the goalies. While Semyon Varlamov still seems to be struggling with consistency, Calvin Pickard has really excelled under the new system. Let us hope to see more of him in net soon.
Despite injuries and lacking top-line depth, the core has stepped up to help keep the team in games. This has especially been the case with Alternate Captains Nathan MacKinnon and Matt Duchene while Gabe Landeskog has been out.
Erik Johnson and Tyson Barrie have also stepped up, leading defensemen in scoring, as they are expected to do.
Perhaps most promising, however, is that the bottom-line depth has stepped up significantly this season. This has especially been an issue for the past few years, so seeing the third line actually look like a scoring line is refreshing. It's good to see Joe Sakic's efforts this offseason paying off.
What Needs to Change?
Unfortunately, this may need to be another "sit-and-wait" season. Do I think the Avs could still make the playoffs? Yes. They're making progress in the right areas, and the new systems are starting to turn things around.
However, to be true contenders this year, I feel Jarome Iginla and possibly Tim Army need to leave the team. Iginla is playing third-line minutes with a second-line salary, and Army's work with the offense hasn't paid off in his half-decade with the team.
If that doesn't happen during the season, Iginla will at least be gone when the year is done, leaving the Avs with the flexibility they need to upgrade their top-6. Iginla and Stuart's contracts alone will free up nearly nine million dollars in cap space, more than enough to get a hot free agent.
To conclude, I still believe, and you should too. This isn't nearly as rough a start as the team suffered under Patrick Roy the past two years, and even without the right pieces, the team is still showing signs of progress.
This article originally appeared on