Colorado Avalanche Need to Respond to Losses with Emphasis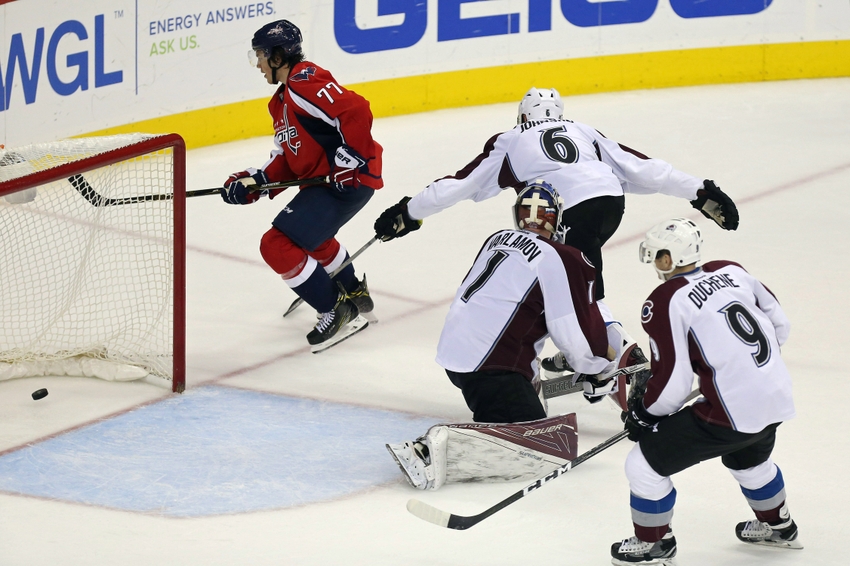 The Colorado Avalanche experienced their first loss of the season on Tuesday night to the Pittsburgh Penguins, and now they need to respond with a win, an emphasis that needs to be preached all season.
The Colorado Avalanche experienced their first loss of the season on Tuesday night, but losing is an inevitability. On the other hand, the response is variable.
There are many ways for the Avs to respond right now, but there is only one proper way to respond to losses, and that is with a victory.
Ultimately, winning is about realizing what it feels like to lose. Winning is built from a base desire of simply not wanting to lose, can we agree?
More From Mile High Sticking: Avs Still Have Room for Improvement
So, the Avalanche must respond to any loss naturally with a desire to win, I think that's a rather simple point, and I'm not trying to make anything of it. What should be focused on is how the Avs build these tendencies toward winning in the response to losing.
What is a Winning Mindset?
I caution this heading because fanbases are likely to counter the notion of a winning mindset by noting the simple fact that all professional athletes want to win. Of course they innately possess a winning mindset — they're already playing at the most elite level, which automatically constitutes a desire to win.
More From Mile High Sticking: Four Players to Watch as Season Begins
All hockey players in the NHL desire the Stanley Cup, they all strive for that ultimate goal — a childhood dream for most. However, winning cultures aren't cultivated from an individual desire to lift The Cup, they are built from the foundation of a team's universal desire to reach that dream.
Don't kid yourself, that's the aim of every team when they step onto the ice for game one of the regular season. However, only one team ends up ensuring that dream comes to fruition. Everyone will say that they had the right makeup on their roster, and the right players performed at the right time, but team identity and purpose lead them to that victory.
How is that Mindset Cultivated?
I caution this heading too because this puts a lot of power in the coach's hands to create that mindset. However, I don't believe that is entirely implausible either. And, I'm going to leave it there because otherwise I could get trapped in a conversation of Bednar's Vs. Patrick Roy's winning culture nonsense.
Nonetheless, Jared Bednar's statements after the loss are very telling of a culture that might need to be changed in the locker room.
I didn't love our body language and our response after a poor first period. We should have been taking the positive out of that period. Varly makes a bunch of big saves to keep it 1-0 and we have a chance to still continue and win the game. But we just didn't push back hard enough
I think his mention of body language is intriguing at least — it could be an insight to what the players looked like in the locker room after the first period. Perhaps that is reading into it too much, but they certainly didn't respond during the second period, and looked uninterested in the game overall.
More from Mile High Sticking
It must be mentioned however, that this team has been resilient to start the season, overcoming two separate two goal deficits for wins. And, the game against the Caps was also their third game in four nights. It was also a back-to-back, which Bednar mentioned was a "tough turnaround for our guys."
So, now the focus moves toward how the Avalanche will respond to losses versus how they respond to the variable nature of in-game deficits.
Avs Need to Respond to Wins and Losses the Same Way
Now we're back to where we started, but in a roundabout way. The Colorado Avalanche need to respond to wins and  losses with the same desire to win the next game.
And that seems to be like something Bednar is going to make sure they focus on.
We'll talk about our response, how we're going to play after we win games, and how we're going to play when we lose games. I think it's all about our response. That was a bad night…it's all about the response and what we do the next game.
Now, tonight — against the Tamp Bay Lightning — is the first chance for the Avs to show how they respond in the next game.
Losing is inevitable, but response is variable. The Avs need to find a constant response, one predicated on winning.
Conclusion
The Colorado Avalanche face the Tampa Bay Lightning tonight at 5:30 pm MST. The Bolts are 3-0 after beating the Florida Panthers — the next opponent for the Avs — in OT on Tuesday night.
Alex Killorn, Steven Stamkos, and Jonathan Drouin all lead the team in points with four, and Drouin has looked real shiny this season.
Example (a) — the only example:
Wowsa…
Anyway, the response is nigh, and soon Avs fans will get the first taste of how the Avs handle a loss under the new coaching regime.
That's all he wrote.
This article originally appeared on