Colorado Avalanche Nathan MacKinnon Needs to Break Out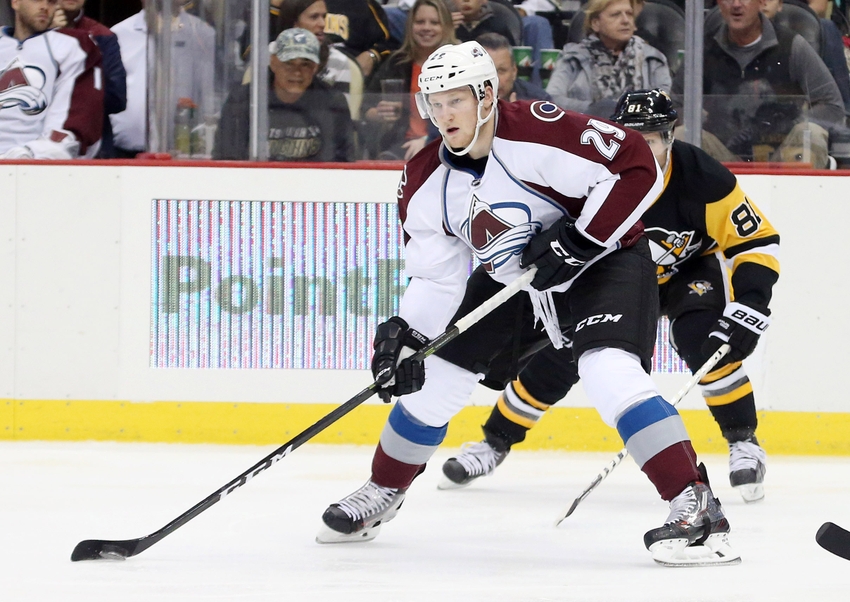 Colorado Avalanche center Nathan MacKinnon is hopefully over his scoring slump. For the Colorado Avalanche's sake, he needs to break out.
The Colorado Avalanche narrative has been about players being snake-bitten. We saw it two years ago with Gabriel Landeskog and last year with Matt Duchene. Both players were working so hard, but puck luck was going against them.
This year, that narrative seems to be aimed at Nathan MacKinnon. The 21-year-old center is in his fourth year with the team after being Colorado's first-ever (and only) first-overall selection in 2013.
Since then, MacKinnon has been up and down. He won the Calder Trophy for rookie of the year at the conclusion of the 2013-14 season. He followed that with a weird season that saw him get in his first NHL fight, score his first NHL hat trick and go down with his first NHL injury. He earned only 38 points in 64 games.
The following season was somewhat better with 52 points in 72 games. He got another hattie and suffered another season-ending injury.
Now MacK is back and healthy. He also came into the season with a little swagger thanks to his World Cup experience. Nathan was a hot, young commodity on a hot, young team. We're all still a little in awe thanks to this overtime goal:
This goal exemplifies MacKinnon's skill and talent — that's one of the best goalies currently playing in the NHL, Henrik Lunqvist.
We all want to see that skill and talent while Nate is wearing a Colorado Avalanche uniform, though. I just don't think we're seeing it, and that's frustrating.
Right now, MacKinnon is second on the team for points with seven. Matt Duchene is first with 11 points. However, MacK is fourth on the team for goals scored — behind even Joe Colborne. Yet he's first on the team with shots.
More from Mile High Sticking
That certainly seems to speak to a player who's snake-bitten. In the last game alone he had four shots — and was rewarded with a goal. However, against the St. Louis Blues MacKinnon had five shots with no luck.
On the flip side, though, we're not seeing the MacK from his rookie year. That agile, dangerously speedy hockey player is only sometimes in attendance. It could be because he bulked out to play the more physical game often required in the NHL. It could be he hasn't found the right chemistry with his linemates.
That shouldn't be the case, though. A player with MacKinnon's skill and talent should elevate his linemates, not wait to he, himself, be elevated. Yet so often MacKinnon seems to disappear on the ice. You don't see that with Matt Duchene — even if he's unsuccessful in scoring, Duchene draws opponents to him with his speed and stickhandling.
I'm going to go out on a limb here and quote analytics. According to Hockey Reference, MacKinnon is at a CorsiFor of 58%, meaning the Avalanche were in control of the puck more often than not when Nathan was on the ice. Yet fancy stats mean little if the CorsiFor doesn't result in goals, which result in wins.
Nathan MacKinnon has plenty of good role models on the team. His captain, Landeskog, was a high draft pick and someone who's powered through scoring woes. Duchene has long been seen as the savior of the team.
I'd also like to see someone like Jarome Iginla take more of a hand in mentoring MacKinnon. Nate could benefit from learning from the future Hall of Famer, especially since he has that new A on his chest for leadership himself.
Let's go back to the positive. MacKinnon scored a goal in the last game. The team didn't win, but MacK scored. Maybe he's over being snake-bitten, and the goals will start coming.
If Matt Duchene continues on his scoring pace with MacK potting them in, too — well, that might just add up to some Colorado Avalanche wins.
This article originally appeared on