Colorado Avalanche, Meet the Aging LA Kings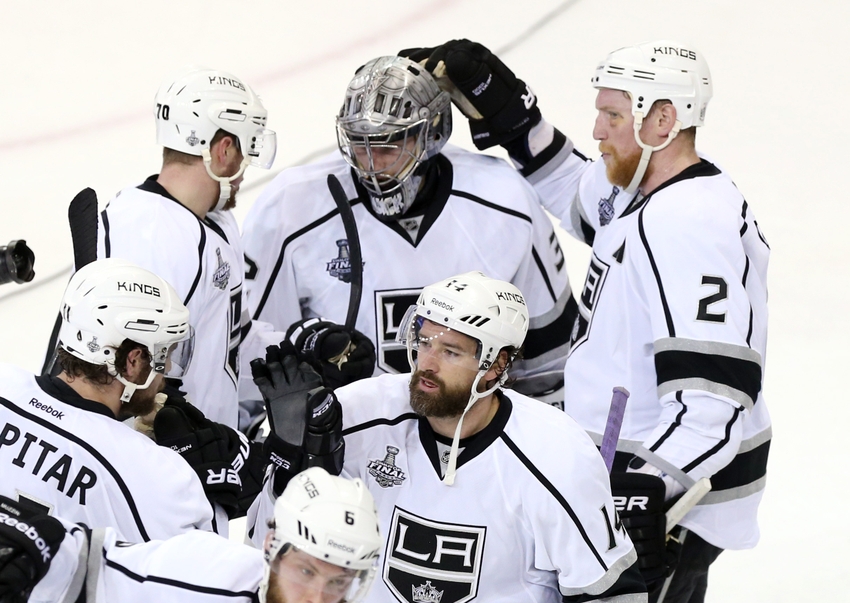 When the Colorado Avalanche look across  the ice at the LA Kings they'll see more guys born in the eighties than the nineties. The Kings are aging but strong.

While the Colorado Avalanche won't need to cut the LA Kings meat into little pieces or feed them their pills in applesauce, they may feel that's the case. The Kings being long of tooth may be the key to their success and could also key their failure only time will tell.
With their core intact and Jonathon Quick in goal, the Kings may be a force to contend with, IF they make the playoffs.
Forwards
The Kings have a great core of forwards starting with Anze Kopitar, captain and one of the better two-way forwards in the NHL. Down the center are Kopitar, Tyler Toffoli and Trevor Lewis. They might also have forward Nick Shore, of DU as Vincent Lecalvier retired.
Toffoli is the best scorer in this group scoring 31 goals. Lewis managed only 8 goals and 8 assists and a -10 has plenty of room for improvement.
On the wing is the always tough to handle center Jeff Carter. Last season he scored 24 goals and 38 assists with a sparkling +18. LA also has long-time King, right wing Dustin Brown. The former captain remains solid, playing all 82 games scoring 28 points and a -5. Right wing Marion Gaborik — has he ever played a full season? In 54 games last year scored 22 points and was a -6.
Defense
More from Mile High Sticking
You just don't get more solid than defenseman Drew Doughty. The Norris Trophy winner scored 14 goals, 37 assists and was a stunning +24 in 82 games. He's the guy we were after when we traded for defenseman Erik Johnson. EJ is a decent player, but he's no Drew Doughty.
Doughty leads this solid group of veteran defensemen. Alec Martinez had 31 points and was a +16 numbers that would normally lead most teams along with Jake Muzzin  40 points +7, two great guys that no one has heard of. The average age is around thirty and you'd be hard pressed to find a better group in the NHL then these guys.
More from Pacific Division Previews:
Goaltending
There was no more dangerous goaltender in the NHL than Jonathan Quick, two years ago. Unfortunately the Kings haven't won a playoff series since they hoisted the cup in 2014. If Quick can return to form, then anything is possible for the Kings. If he falters then they traded for goaltender Jeff Zatkoff  to fill in.
The Kings  will go as far as Quick takes them. His regular season stats were decent with  an excellent GAA 2.22 but an average save% .918. I suspect those numbers reflect great defensive  play in front of Quick.
Coaching
Darryl Sutter has his name etched on Lord Stanley's Cup twice as coach of the Kings. Enough said.
Conclusion
While they aren't ready for the old folks home, age is an issue for the Kings. They may have another run at the Cup, but their window is closing, fast. A good defensive core, solid all around forwards and one of the most clutch goaltenders of all time, provides the chance. The only question is, what's left in the tank?
This article originally appeared on