Colorado Avalanche Looking to Build off Perfect Preseason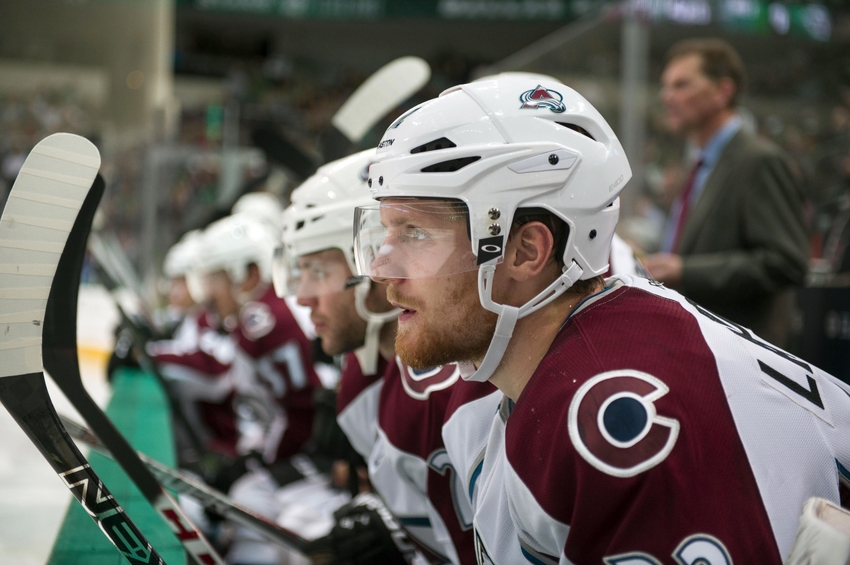 Colorado Avalanche are poised to embark on a hopeful and exciting 2016-17 season after a perfect preseason. It's been three disappointing seasons, but fans are hopeful that Jared Bednar can help lead this team deep into the playoffs.
Colorado Avalanche, lead by new coach Jared Bednar, certainly have a lot to smile about after finishing their preseason. The team remained undefeated at 6-0, beating the Los Angeles Kings 2-0 in overtime on Saturday's finale.
With last season's record of 39-39-4, and missing the wild card position by just 5 points, being undefeated in the preseason could be a sign of things to come in the regular season, which commences on October 15 for the Colorado Avalanche.
Bednar Having Early Influence
Bednar has gone on record as saying that he wants the team to have a winning culture going into the regular season, and it is very clear that the attitudes that were created and fostered at training camp are translating into wins. Team General Manager, Joe Sakic, doesn't seem to celebrating the team's preseason record, saying that it's all but forgotten once puck drops for the regular season occurs. But he does credit these early successes to strong work ethic and attention to detail.
The Avalanche and Bednar have been laying the groundwork for having a successful season, which will hopefully bear more fruit than previous seasons under the tutelage of Patrick Roy, who departed from the team in August.
Under Roy, the Avalanche had some of the worst puck possession numbers in the NHL last season, making any gains in that department a significant improvement. The Avalanche are a young team, hungry for a Stanley Cup, but it may be a few seasons yet before they are a team to be contended with. But, they are certainly headed in the right direction. The team has been playing much quicker, north-south hockey, with pressure and support in all three zones, clearly as a result of Bednar's systems.
Want your voice heard? Join the Puck Prose team!
Preseason Performers
Mikhail Grigorenko has been the best Avalanche forward thus far, scoring three goals in two games against the Los Angeles Kings. He will be a player worth watching in the coming season, along with rookie Mikko Rantanen.
Include fan favorites Gabriel Landeskog, Matt Duchene, and Nathan MacKinnon the Avs offense is full of versatile forwards, which you can never have too many of.
Forwards Gabriel and Rene Bourque (no relation) have each been signed to a one-year contract with the hockey club, who joined the team as professional tryouts (PTOs) last month.
Between the Pipes
Goaltenders Semyon Varlamov and Calvin Pickard excelled between the pipes during preseason contest. Varlamov only allowed two goals in three games, and Pickard followed suit by only allowing two goals in two games. I previously mentioned that it was my hope that Pickard would be given more starts and be allowed to shine as brightly as Varlamov, and while it's only the preseason, I hope that it is a sign of things to come. With two amazingly talented goaltenders, it's criminal that Pickard doesn't have more opportunities to show us what he's made of.
Get the FanSided App
Newcomer Spencer Martin from the Fort Wayne Komets, also impressed Avalanche management, along with Jeremy Smith from the Providence Bruins, and Nathan Lieuwen from the San Antonio Rampage.
On the Blue Line
The Avalanche's defense has seen improvements to its overall depth during the preseason. Nikita Zardorov (who presents an imposing figure on the ice at 6'5″), has been paired with Erik Johnson, which seems to have ended the speculation on who Johnson's linemate may be.
Reason for Optimism
It's important to remember that the Colorado Avalanche final standings in the past two seasons were not absolutely abysmal – they only finished their seasons less than 10 points away from making the playoffs, beaten out of the wild card positions by teams who were simply just better at playing hockey.
With the regular season still days away, it's difficult to say whether or not the Avs can make enough changes and improvements to get back into the playoff conversation. However, if their preseason is any indication it's a conversation that I think we are very likely to be having.
This article originally appeared on