Colorado Avalanche: Is There a Reason to Worry About Start at Home?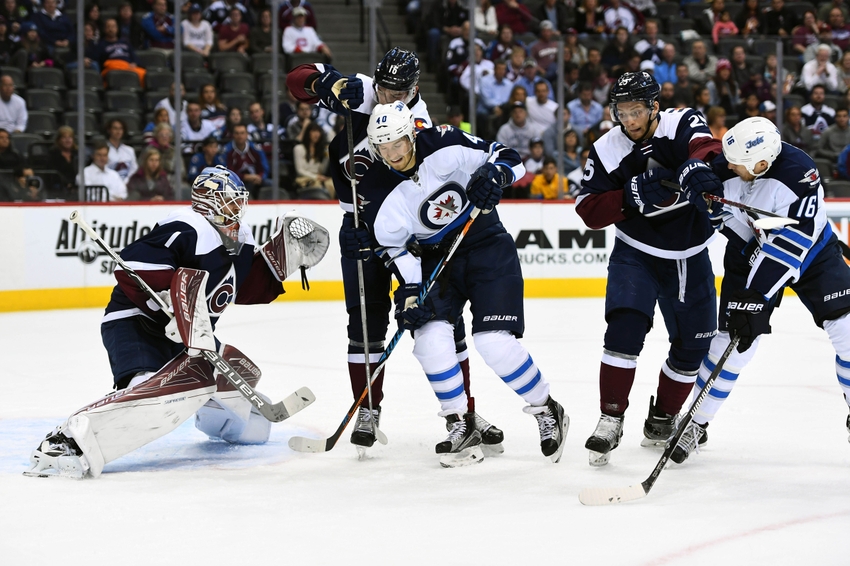 The Colorado Avalanche have a 1-2 record at home so far this year, is that something that fans should worry about?
The Colorado Avalanche are one of only five teams to start the NHL season with a losing record on home ice.
They are also only one of two teams in the Western Conference to start the season with a losing record on home ice.
Is it too early to worry about the home record for the Avs? No. Especially not after last season's performance on their own ice.
Is Home Ice a Problem for the Avs?
The performance the Colorado Avalanche had on home ice last season would suggest that the Avs have a problem competing at home. They were one of only eight teams last season to put up a losing record on home ice.
They've also been outscored 11-7 on home ice this season. They've been outscored 6-1 in the last two home games.
Nonetheless, they've only played three games on home ice, and have yet to play consecutive games at home. So, perhaps it's a symptom of consistency, and the strange scheduling start the Avs have had this year.
Regardless, teams don't make it to the playoffs with a losing record on home ice usually.
Out of the sixteen teams to make the playoffs last year, the San Jose Sharks were the only team with a losing record on home ice. And, they were only two games below .500 in that regard.
Furthermore, when it came to the playoffs they scorched off a 7-2 record at home on their way to a Stanley Cup Final appearance before going 1-2 at home against the Penguins in the final.
In other words, establishing a dominate record at home ice is extremely important to making the playoffs, and then having success in the playoffs.
Teams Should Be Feared on Home Ice, Especially the Avs
The Colorado Avalanche play a fast-paced run-and-gun game. And, when they're at home they're playing that style at a mile above sea level. Give me one reason why teams should not be absolutely petrified to come into the Pepsi Center. One reason!
More From Mile High Sticking: MacK Needs to Refocus his Efforts
The Pepsi Center should be the type of building that makes opposing team's players wonder if it would be better if they used the stall before hitting the ice, or risk soiling their hockey shorts while they're on the ice because they're so catatonically unprepared for the speed and altitude.
So far, I see a building that is dominated by opposing team's chants, inundated with empty seats and that features a team languid in its performance on home ice.
Luckily I'm not the only one who has noticed. Here's what Gabe Landeskog had to say about the loss against the Predators:
Tonight, it's got to be said that this was embarrassing, and I promise all the Avs fans out there that this is not going to happen at home again.
That's encouraging, and hopefully that's the case, because I never want to hit the pillow early again this season during a home game.
Conclusion
Look, Landy recognizes that this team doesn't just play for themselves, but that they also play for an audience of dedicated and rabid fans.
That's important. These athletes have been prepared for The Show, they have been prepared to entertain. That is by no means their main focus, but it is the revenue that allows them to wear that logo on their chest.
In other words, don't disappoint me at home again boys. That last game was atrocious, and that sort of performance needs to never happen again.
So yes, Avs fans should be worried about the state of the team on home ice to this point. However, hopefully Landeskog's words strike the hearts of his teammates. Hopefully this team doesn't come out listless in their next home game.
Time will tell if that is actually going to happen. However, if it doesn't happen then Avs fans and players can passively wave goodbye to the postseason.
That's all for today folks, thank you for stopping by.
More from Mile High Sticking
This article originally appeared on