Colorado Avalanche Have Finally Hit Rock Bottom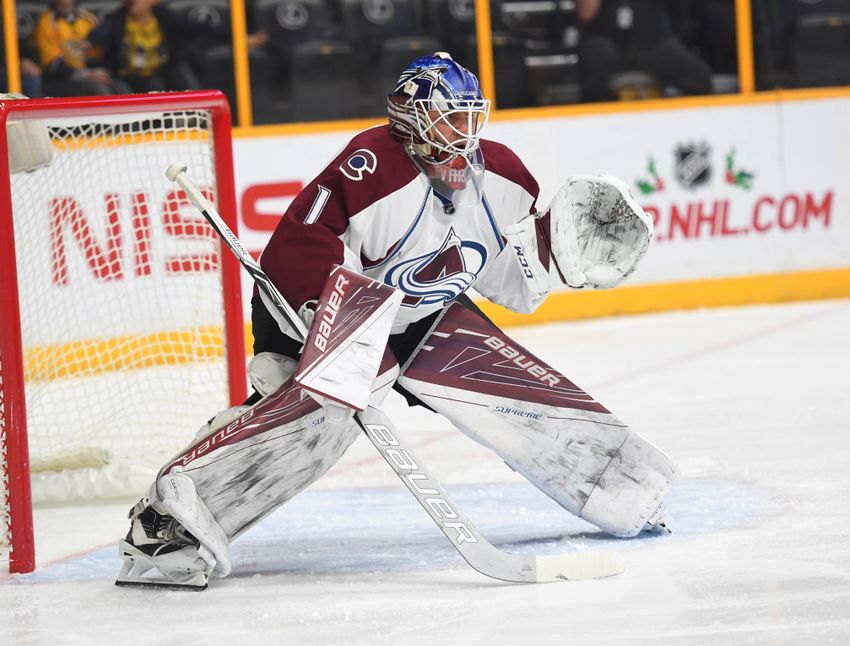 Over the weekend — in two games — the Colorado Avalanche gave up 88 shots on goal, allowed 11 goals against, only scored four themselves, and only put up 45 shots on net. It's safe to say that rock bottom has been reached.
The Colorado Avalanche lost 10-1 against the Montreal Canadiens on Saturday, and then followed that game up with a 3-1 win against the Toronto Maple Leafs.
However, the score in the Maple Leafs game is extremely deceiving. Any time your team gives up 10 goals in one game, you really hope that they follow it up with a win. The Avs did just that, but only with the help of Semyon Varlamov.
They gave up 52 shots on goal against the Leafs. Varly stopped all but one. In other words, the Maple Leafs game could have easily been another 10-1 blowout.
Regardless, the bottom has been reached. Now, it's time to see if it will fall out, or if the Avs will continue to hold onto their season for no apparent reason.
Is it time to tank?
Oooooohhhhhh, what an awful question to pose the readers of MHS. It seems like things are not even too far gone for the Avs either.
So maybe it's too soon to ask; they are only seven points out of a playoff spot, right?
Yes…but…they have five teams ahead of them for the final wildcard spot, and three of them are in the Central Division. The Avs currently have a 4-8 record against their own division too. So, hold onto that pipe dream if you want to, but I'm going to be realistic about this.
More from Mile High Sticking
It's time to tank, and if the weekend wasn't an indicator of that, then I don't know what is.
The Avs are embarrassing. There is no team in the league with a worse goal differential. Only the Buffalo Sabres have scored fewer goals. Only the Dallas Stars give up more goals per game. Then there's this lovely 5v5 possession stat. In other words folks, it would take a miracle to turn this ship around, by my standards at least.
So how to tank?
The Self-Explanatory Fire Sale
It's pretty easy to tank, at least from a wins and losses perspective. Trade all expendable assets, acquire draft picks and prospects, and then bend over, put your head between your legs and kiss your ass and the season goodbye.
The thing is, it works. It's working for the Toronto Maple Leafs, it seems to finally be working for the Edmonton Oilers, and it sure as hell worked for the Chicago Blackhawks.
More From Mile High Sticking: Avs Should Have Pursued Alexander Radulov with Conviction
Unfortunately, this phase was supposed to be over for the Colorado Avalanche. They were supposed to be beyond the rebuild, and moving into the territory where they begin to contend.
Unfortunately, it just hasn't worked out with this core. Sure, they could use some more support throughout the lineup, but the lineup is not bad enough to precipitate this kind of losing.
Oh, and if everything works out, they could have a good chance at drafting this guy:
Liljegren is the type of right shooting defenseman the Avs could use. However, even if the Colorado Avalanche don't absolutely free-fall, they could have a shot at another right-shooting defenseman:
Yeah, that would be awesome to bring Adam Foote's son to the Colorado Avalanche. Here's to hoping.
All I'm saying, is that it's not all bad if the Avs decide to opt for the fire sale and tank, there are some good defensive options available in this coming draft.
Conclusion
It was a rough weekend, particularly Saturday, but even though the Avs won on Sunday, their performance wasn't much better.
There are a bunch of things seemingly wrong with the Avalanche this season, so it's difficult to pin where they need the most help. However, most signs point to a need for help on the blue line, and honestly, what's new? You can't give up 88 shots in the course of two games and expect to win.
However, you also can't botch your chance at 30 shots in both of those games and expect to win. So, there is certainly an argument for offensive help as well. Possessing the puck in the other team's zone deters that team from getting chances of their own.
Basically, the Avs are only plush at one position, and that is center. I would include goalie in that assessment, but Varly and Calvin Pickard have been too inconsistent this season, especially Varly.
It may be hard to imagine another season of missing the playoffs, but if the Avs start the "rebuild" again soon, we could be contending within just a few seasons. It's not like this team is far off. They have a pretty deep prospect pool, some good young talent already a part of the NHL, and a coach that I truly believe in.
They could just need a few minor tweaks here and there.
Anyway, time will tell. The next Avs game is Wednesday against the Philadelphia Flyers at 8:00 pm MST in the Pepsi Center. Will there be any changes to the roster in that game?
This article originally appeared on