Colorado Avalanche Have Dissapointing Results So Far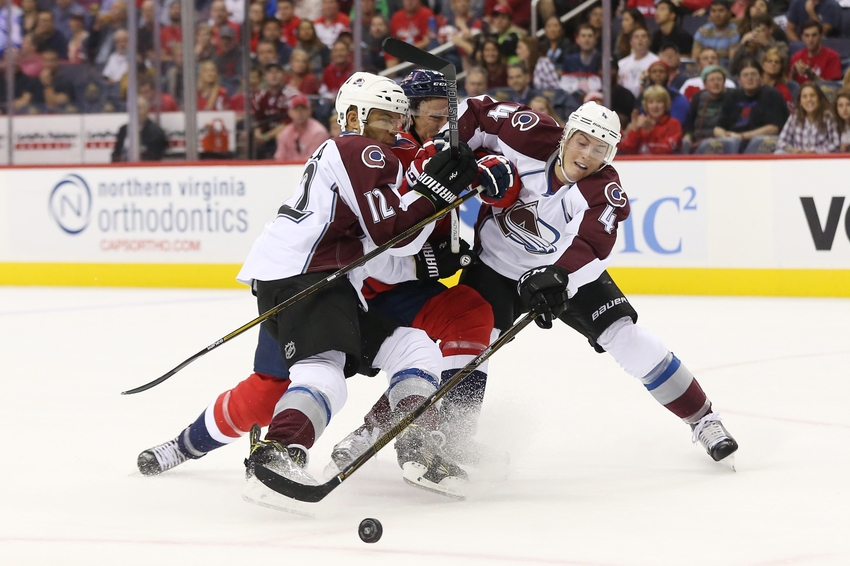 This Colorado Avalanche season is in full swing, and every point counts.  After an impressive preseason showing, the Avalanche are facing disappointing results.
The Colorado Avalanche are not off to a very strong start. Proof of that is in the 5-6-0 record after yesterday's dismal performance in St. Louis. Thursday night they lost 0-4 against the Chicago Blackhawks.
These have been almost blow out like scores. You could see the effort at different points in the game but they still could not get the offense going. These games have been hard to watch.
The good moments have come when the Avalanche are on their game. Matt Duchene is playing very well. He has double the goals of any other Av with six and leads the team in scoring with 10 points.
Captain Gabriel Landeskog is playing ok. He's second on the team with three goals and three assists. Center Nathan MacKinnon is so-so. He's third on the team for scoring with six points (matching Landeskog), but he only has a single goal.
Special teams have not been good. After the Blues game, Colorado is #18 in the NHL for scoring on the power play with seven goals in 41 attempts — a 16.7% scoring percentage with the man-advantage.
The penalty kill isn't any better. The Avalanche are #22 in the NHL, having allowed nine goals in 44 attempts, good for 79.6%.
Goal tending once again is a downfall. Semyon Varlamov has struggled in most games he has started.
Calvin Pickard has won all three games that he has started. He has shown that he can handle the pressure. Maybe now is the time for a change at goalie, especially considering the importance of the position. Varlamov has shown mediocrity at this point in this season.
When the Colorado gets the score reasonably close , another goal gets let in. This could also be the defense's problem, but let's not go there just yet.
The Colorado Avalanche have the potential of being a good team with a strong core and young talent. However, the results have not been what is expected . Many wonder why its just not coming together. The puzzle pieces have yet to fit together. Is it strategy, chemistry or are they just not playing as a team.
I know its too early to tell what this team may be. There is still hope, but every point counts. It's time for the Colorado Avalanche to turn things around.
More from Mile High Sticking
This article originally appeared on