Colorado Avalanche Got Good Player in Rene Bourque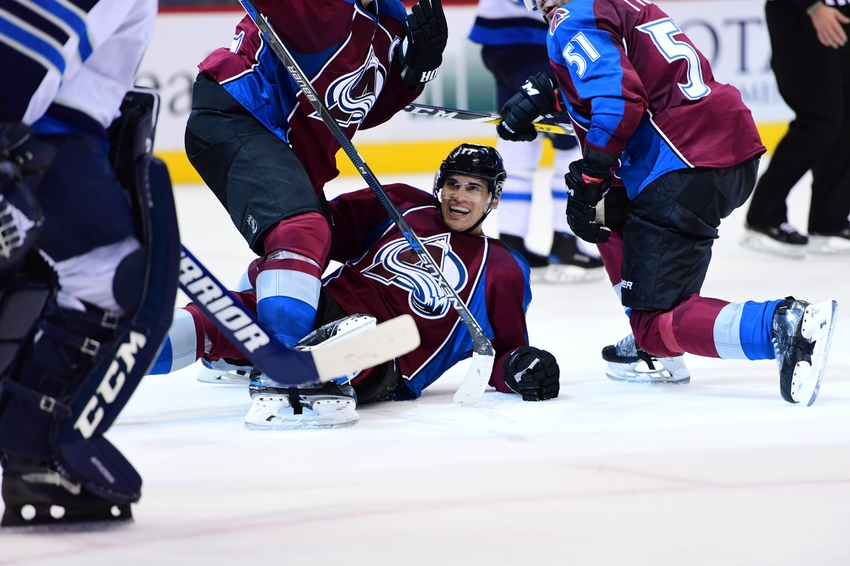 The Colorado Avalanche's right wing, Rene Bourque, has been a useful addition to the team.
Colorado Avalanche right wing Rene Bourque isn't exactly a popular player in Avs Nation. It could be because of his age — he's 34. It could be because he washed out of the Columbus Blue Jackets organization. It could be because he occasionally makes bonehead moves.
Bourque came to the Colorado Avalanche on a paid try-out contract during training camp. You can't say he didn't impress there. He scored a goal and three assists and just plain made himself visible every time he was on the ice. (He did get a few penalties as well.)
Rene Bourque is a good-sized forward at 6-foot-2, 217 pounds. He certainly has the NHL experience — 11 years. While it's true he spent last season with Columbus, he's also played for the Anaheim Ducks, Montreal Canadiens, Calgary Flames and Chicago Blackhawks.
Bourque still has decent legs on him, and his shot is hard. He plays a good two-way game and isn't afraid of the gritty stuff.
More from Mile High Sticking
Oh, and he likes to score ugly goals. Remember, ugly goals count the same as pretty ones, and there's no shame in winning a game on an ugly goal.
Bourque had two goals going into last night's game against the Winnipeg Jets. He scored them in the two games against the Arizona Coyotes. Neither was pretty — one a slapshot from the crease, the other a re-direct from in front of the net.
Well, he got the chance to move up the ranks of Colorado Avalanche lines against the Jets, and he responded by doubling his goal total. He skated on a line with captain Gabriel Landeskog and center Carl Soderberg.
Bourque was up to his old tricks during the second period when he tapped in a pass from offensive defenseman Tyson Barrie:
All things said, that's not the ugliest of goals.
The game-winner, which came in overtime, was though:
That's right, it was an own-goal by the Winnipeg Jets' Nikolaj Ehlers, who was just trying to bounce the puck off the boards to a teammate. Instead, it bounced of the Winnipeg goalie and into the net.
As Bourque points out, he was facing the corner at the time:
"I was just behind the net and it kind of got moved to the corner and we were still battling 2-on-2 and [Ehlers] got the loose puck and just fired it. I didn't even see it. I was facing the boards away from the goalie and I turned around and saw the puck bounce off the back of the pad into the net."
Bourque jokes that he'll take "20 more of those."
Rene Bourque seems to add that versatility that the Colorado Avalanche need. He's got solid skills, and he's working hard. When you're persistent, sometimes you get rewarded. After a two-goal night, he'll probably get to stay with the Swedish duo — and the combination certainly seems to be working.
This article originally appeared on