Colorado Avalanche Go Back On the Road Seeking Wins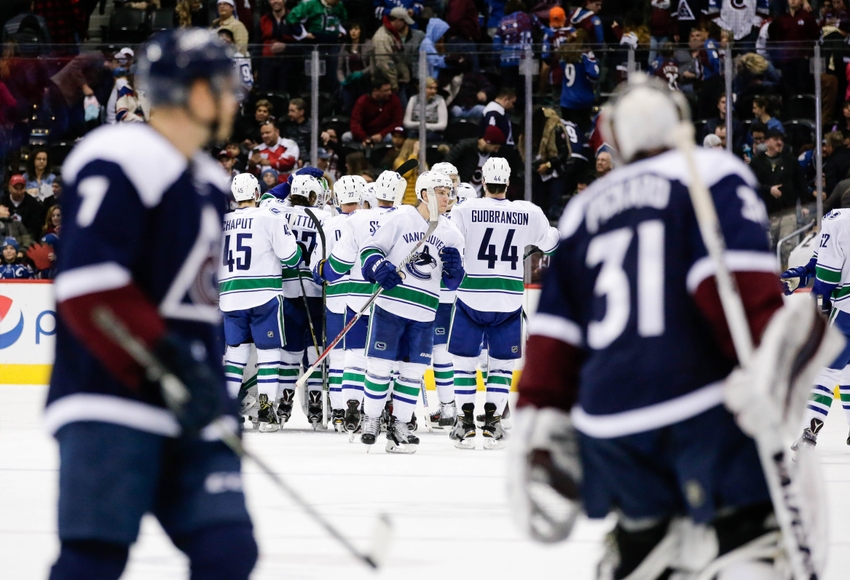 After an absolutely awful five-game home stand, the Colorado Avalanche will head back out on the road in search of some wins.
Well, it's a hockey day, and the Colorado Avalanche will be back on the ice facing the Nashville Predators on Tuesday night.
After going 0-4-1 during their five-game home stand, the Avs are in desperate need of some wins. With the rumors beginning to swirl around this team too, players need to step up, or get shipped out.
So, Tuesday night's game against the Nashville Predators becomes all the more important in lieu of the botched home stand and the rumors.
More From Mile High Sticking: The Avs Need to Make a Trade
Luckily for the Avs, they are a respectable 5-5 on the road this season, and could look to the road for relief at this point in their season.
There are at least a few players who will look to the road as relief.
Matt Duchene Looks to the Road for Relief
Matt Duchene has scored seven goals this season and he has scored all of those goals on the road. He also has a grand total of 14 points in 19 games, and nine of those points have come on the road.
More from Mile High Sticking
So, he should be right back in his domain against the Nashville Predators. With eight games on the road, and nine points in those eight games, it's quite obvious that Duchene has been a better player when away from the Pepsi Center.
Nathan MacKinnon has also been more productive away from the Pepsi Center.
Nathan MacKinnon Finding More Production on the Road
MacK has more of an even split in point production, with seven points on home ice, and eight on the road. Still, he's played only 10 games on the road, while playing 13 games at home.
It's a small difference, but MacK has been a more productive player on the road. Hopefully that will continue against the Preds on Tuesday night.
More From Mile High Sticking: The Avs Need to Start Scoring the First Goal
Although, there's really no reason to get too hopeful with this team.
Especially with some serious injuries still plaguing them. However, the Avs did receive good news at the beginning of yesterday's practice about Gabe Landeskog.
Furthermore, Cody Goloubef is set to make his debut against the Preds, and he has potential.
Cody Goloubef is Excited to Play for Avs
Goloubef believes that he can play at this level, and he's excited for a chance to prove that on Tuesday night.
Any time someone wants to bring you in and you feel wanted, it's a good feeling. This is my second chance and I'm here to make the most of it…It's my job to be ready. That's what this year is all about.
He's also not the only one who believes in his potential as an NHL caliber player. Jared Bednar also expressed faith in the young man.
He's a good skater, he can chip in on the penalty kill, he has a little of familiarity with our system, though it's been a couple of years. . . In my opinion, he's an NHL player, but he has to prove that.
So, expectations are high for the young man. He's also stepping in for our best defenseman, so there's that.
Luckily he's a right-shooting defenseman, so the Avs won't have to work with too many left-handers.
Conclusion
Puck drop is at 6:00 pm MST in the Bridgestone Arena in Nashville Tuesday night. The Avs are in desperate need of a win, and in even more desperate need of a win against the Central Division.
The Colorado Avalanche are 4-7 against the Central this year, and that's easily the worst record within the division. Every other team in the Central is at least .500 against the Central Division.
Teams who beat their own Division go to the playoffs. The Avs need to start beating the Central consistently.
That's all for today folks, thank you for stopping by.
This article originally appeared on